Hey everyone!
Himalaya Herbals is one of the best herbal brands available in India. It is a well known brand that sell quality products at affordable prices. If you are into herbal skin care, then you will have at least one HG from this brand.
Today I'm going to share top 10 best working Himalaya Herbals products, their photos and short reviews.
1. Himalaya Herbals Purifying Neem Face Wash 
Price: Rs.15 for 15 ml; Buy : Amazon.in
This face wash is my HG product in summer. It comes in a transparent tube; available in different sizes (You can get a travel sample for just 15 INR). This neem face wash has a gel like consistency and it is light green in color. It lathers enough and rinses out all the dirt and impurities from the skin. It prevents acne up to a very great extent – and that's the reason why it is so famous among Indian teenagers. This face was is best suitable for oily skin types.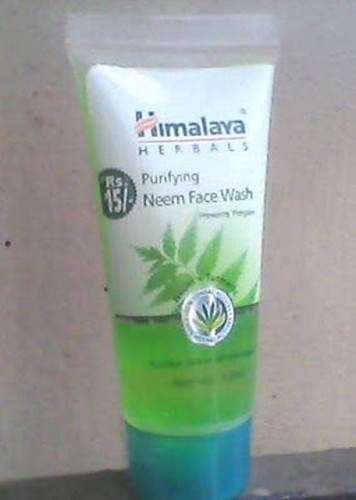 2. Himalaya Herbals Moisturizing Lip Butter
Price : Rs.125 for 10 g; Buy : Amazon.in
This lip butter comes in a mini pot. It has a thick butter like consistency and it is smooth in texture. The lip butter moisturizes your lip with its cocoa butter, kokum butter, mango butter and sal butter extracts. It smells extremely sweet like cocoa butter and glides smoothly onto the lips. It keep lips moisturized for a long time; and with regular usage, it heals cracked lips like magic. You have to use it to believe it! I myself use it as my night lip balm.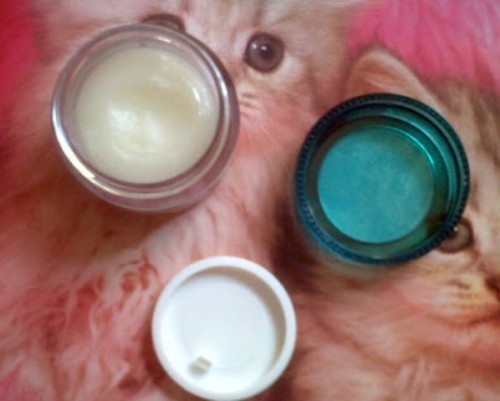 3. Himalaya Herbals Fairness Cream
Price: Rs.65 for 50g; Buy : Amazon.in
It is one of the best fairness creams available in India for oily skin. This fairness creams claims to contain aloe vera and other herbs to lighten and whiten the skin tone. It is thick in texture, but spreads well and gives a matte finish. It brightens up the face instantly after application. Though it doesn't bleach/lighten your skin tone, it removes tan and makes skin even toned with regular usage. I often use it in summers.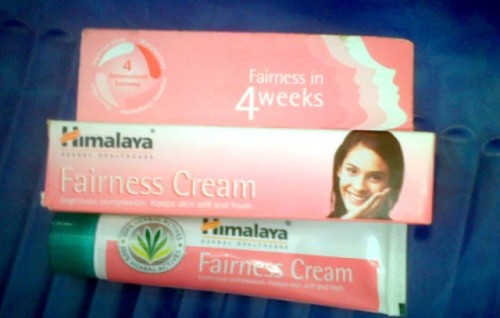 4. Himalaya Herbals Foot Care Cream
Price: Rs.45 for 20g; Buy : Amazon.in
For only 45 bucks, it is really a good foot cream. It is not greasy or oily unlike the other heavy foot creams available in today's market. It is thick, smells okay and spreads well, leaving feet moisturized. You will love this if you have sweaty feet. It repairs cracked heels with regular usage. However, if you have very dry feet, it will not help in winters.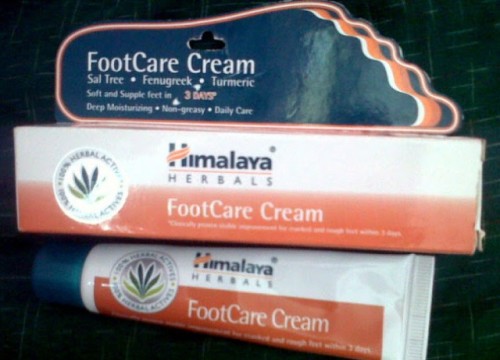 5. Himayala Herbals Purifying Neem Face Pack
Price: Rs.65 for 50g; Buy : Amazon.in
This is a thick, muddy green face pack with tiny scrubbing granules. It removes oil and dirt like a pro, leaving your skin clean and bright. I use it whenever my skin turns badly oily. It reduces the size of arrogant pimples and prevent them from coming back. This neem face pack smells strong but it works like a charm for oily acne-prone skinned people! You must give this a try if you are suffering from acne problems.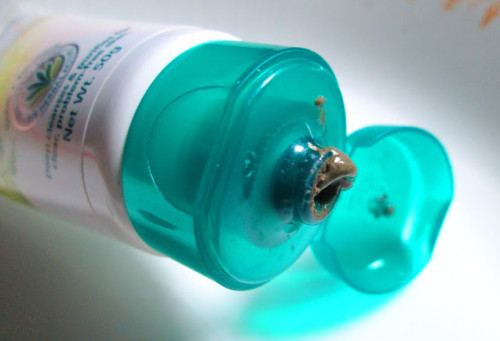 6. Himalaya Herbals Revitalizing Night Cream
Price: Rs.200 for 50g; Buy : Amazon.in
The night cream comes in a tub; has a thin consistency and smooth texture. It is white in color and spreads quickly without leaving any heavy feel behind. If your skin type is normal, you will find this one best. It improves the skin texture with regular usage and even helps with acne control!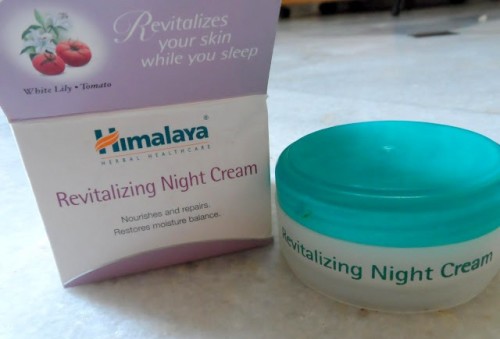 7. Himalaya Herbals Anti Hair Fall Hair Oil
Price: Rs.100 for 100 ml; Buy : Amazon.in
If you are a person who suffers from bad hair fall, this Himalaya hair fall control hair oil is the best affordable option for you! It is light, non greasy in texture and prevents hair fall up to a great extent with regular usage. This hair oil makes hair smooth, shiny and manageable. It claims to contain bhringaraja and amalaki as its main ingredients.
To control hair fall, you can also try my hair care routine/diet ideas given HERE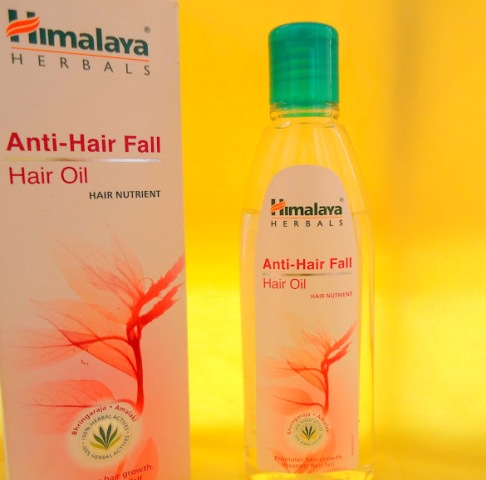 8. Himalaya Herbals Refreshing Cleansing Milk
Price: Rs.80 for 100ml; Buy : Amazon.in
This cleansing milk contain lemon and grape seed extracts as its main ingredients. It is white in color; has a smooth consistency. It smells sweet and pleasant. The cleansing milk removes oil and dirt effectively leaving skin clean and supple. It removes all the makeup including some waterproof makeup. Though it won't remove your waterproof mascara fully, still it is a great makeup remover for the price.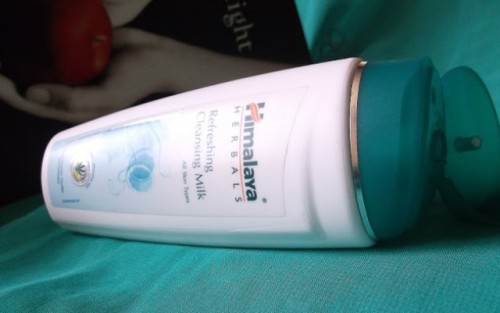 9. Himalaya Herbals Refreshing Fruit Face Pack
Price: Rs.60 for 50g; Buy : Amazon.in
This fruit face pack comes in a typical Himalaya Herbals tube. It has a thick and smooth consistency. It cleanses the facial skin effectively, leaving it fresh, smooth and radiant. It gets easily washed out. Normal and oily skinned people will find this good. The face pack is not over drying; and hence it is an added benefit.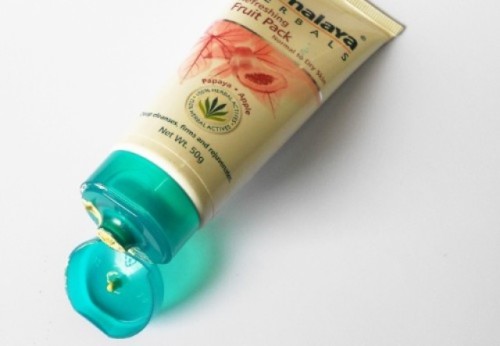 10. Himalaya Herbals Mud Face Pack
Price: Rs.60 for 50g; Buy : Amazon.in
This face pack is similar to the fruit face pack in terms to packaging and texture. But it suits the oily skinned people well. It removes excessive oiliness from the skin. And it cleanses the skin well like fullers earth. I love using this face pack in summers! I also make my own mud mango tan removal face pack with this one.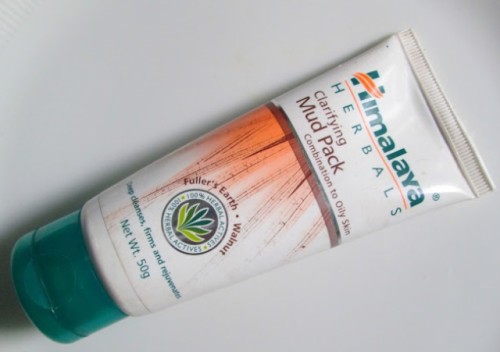 Did you like the compilation? Which is your favorite Himalaya Herbals product till date? Share below!