Hi friends!
Being in study holidays gets me into doing everything except studies :P Same was the case last night when I got down to do my own bracelet out of the materials I had at home. And I was pretty much surprised at the outcome. It took me about 20 minutes to do it and I want to share the steps with you all. Let's get started.
Don't forget to read:DIY Safety Pin Bracelet Tutorial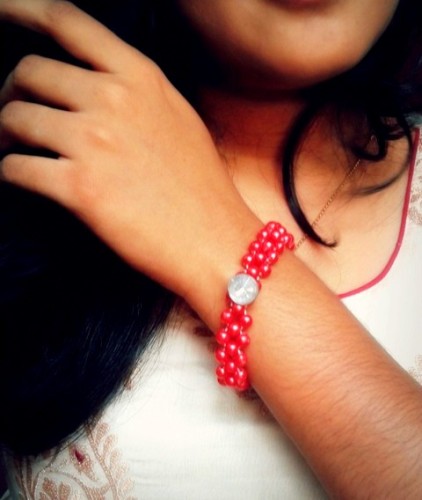 Materials used:
Colored beads (about a packet)
Thick thread or elastic thread
A big button, preferably embellished
2 needles
Hooks and metal links
Scissors
Procedure:
Measure the thread about 50 cm and fold it in half. Attach one needle at each end and secure it. This will help us to insert the beads easily.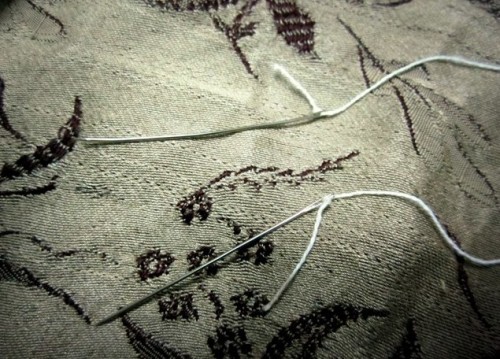 Insert 3 beads normally as you would and keep it as the center of the thread.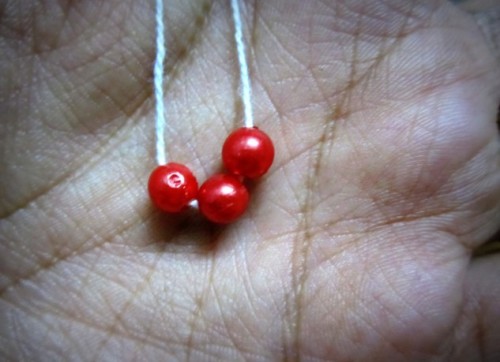 The 4th bead is a little different. Let's call it as a closing bead for reference. Take a bead and insert one needle in the hole from the left to right, whereas the other needle goes from right to left. (refer the picture)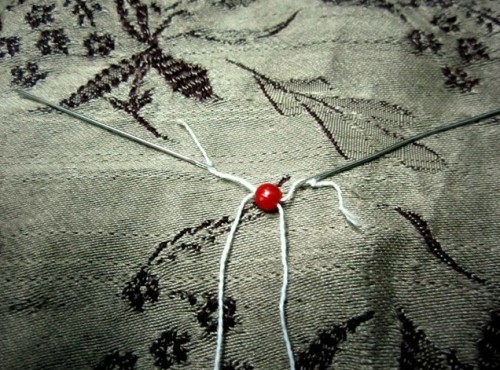 Pull the bead down as you hold both the needles together with the other hand. Make sure the first 3 beads are in the middle. The 4 beads together will form a shape like this.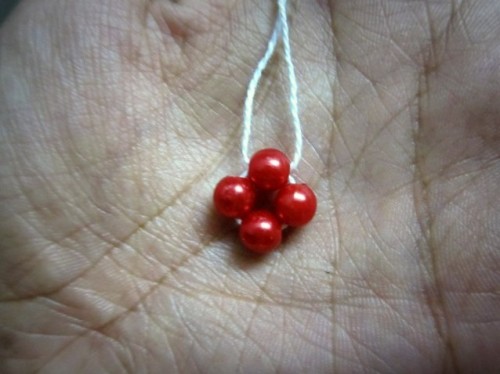 Next step is to insert one bead at each needle and pull them down.
And then the next one is the closing bead. It should have both needles going opposite to each other in its hole at the same time. Now you form another set like a triangle.
Keep repeating the steps – one bead at each needle and the next is a closing bead. Continue this until you reach a length that covers about half your wrist.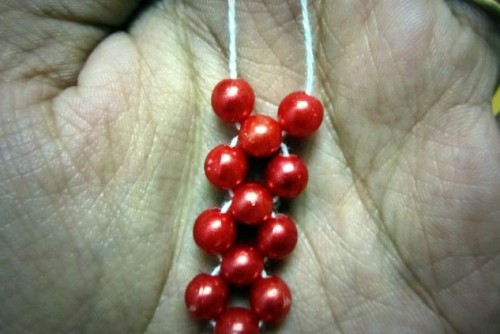 This time use your button or embellishment that you have as the closing bead.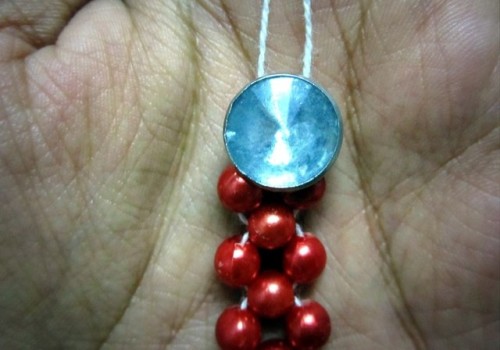 Again continue the procedure as usual. Two beads on the side + a closing bead.
On the final closing bead you need to secure it with a knot. Insert your bracelet hook at this point and secure it. Clip in the metal links at the other end. Cut off the excess threads.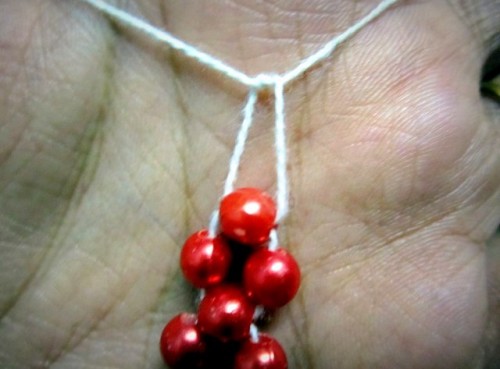 Remember to make the beaded bracelet a little smaller than your wrist size because when you attach the hooks and metal links it will get bigger.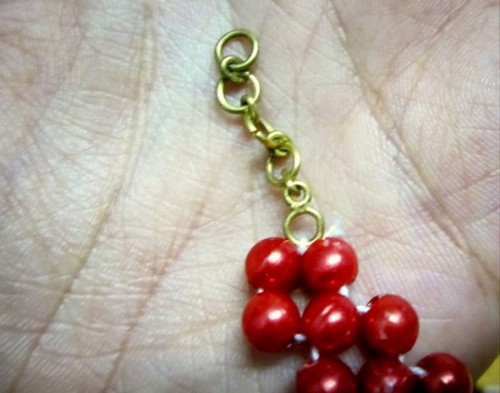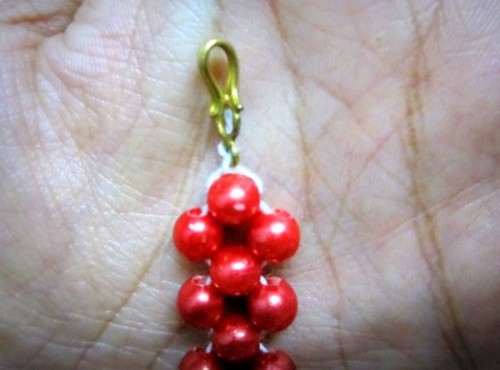 You can skip the previous two steps if you are using an elastic thread, in which case you just need to tie both the ends and slip it on your wrist.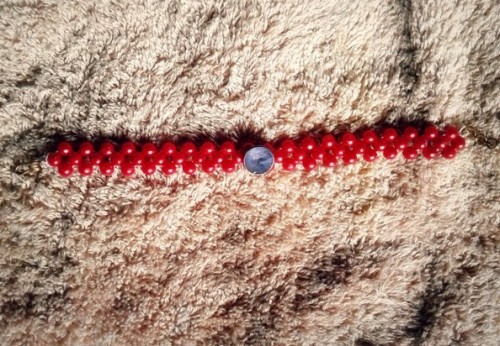 That is it! Your own bracelet is ready. It is actually easy once you get the first set right. You can spice it up by using different colors, for example, red color for side beads and green for the closing bead. You can also add charms here and there and make it prettier. :)