Bonjour friends,
How are you all doing? Though I have been an avid follower of MABH, this is the first time I'm doing a post for it. :) I possess a strong obsession for junk jewelry and love to collect it as any other girl would. Nowadays, I am sitting much of idle and this is when I came up with this amazing idea of making a statement bracelet from safety pins and beads. Boredom can actually bring out the best things possible, so here's a DIY on how I made this rock-chic bracelet in a matter of minutes.
Don't forget to read: DIY Beaded Bracelet Tutorial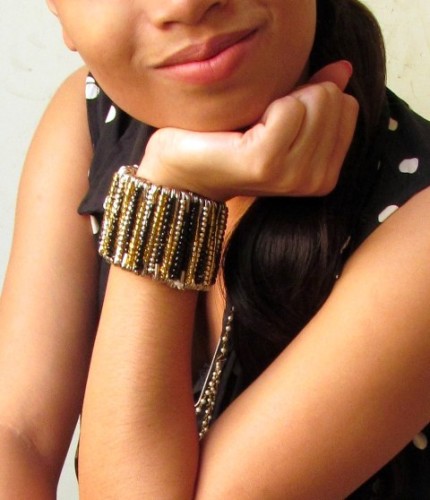 Things required:
Safety pins (about 60-80, according to wrist size) – I used 59.
Colorful Beads- I used three colors: black, golden and silver
Thin elastic cord (1 meter)
Scissors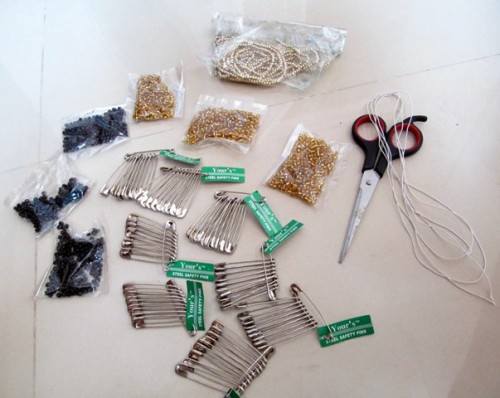 So, here we go…
How to Make Statement Bracelet with Safety Pins?:
Step 1: Slide beads onto each pin carefully until it is full and repeat it for the total number of pins.

Step 2: Once all the pins are filled with beads of respective color, cut an elastic cord into two halves of equal length. Make a knot at one end of each cord.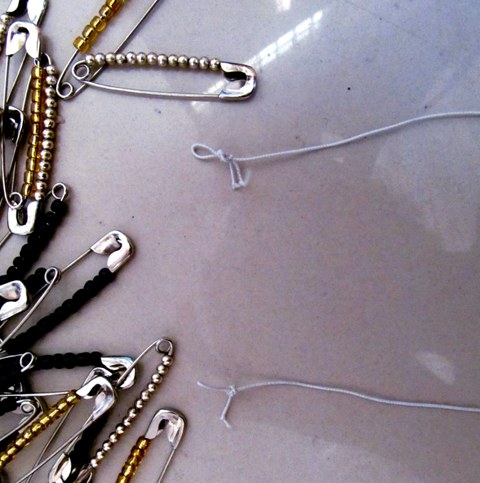 Step 3: Now, we need to string the safety pins. Put one cord through the clip side of the pin, and the other through the loop side of the pin. For the next pin, revise it- the clip side should be facing up and loop side should be facing down. Continue this step alternating each pin till the cords are almost filled completely.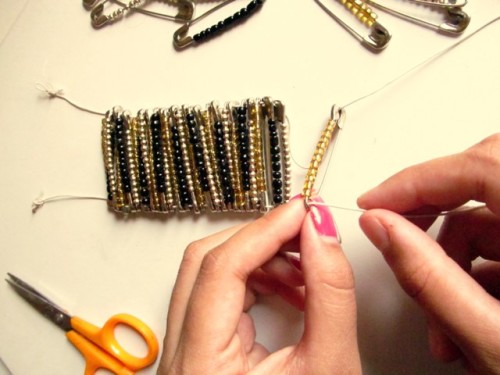 Note: The beaded side of the safety pin should be facing out always!
Step 4: As soon as stringing gets complete, check it if it's exactly of your wrist size. You may need to add or remove safety pins accordingly. (I begin with 80 safety pins, but used only 59)
Step 5: Tie the two knots of the upper cord by pulling it gently, without stretching it hard. Repeat it for the lower cord as well. Remember, the knotting should be secure. Now, cut off the extra cord with the help of scissors.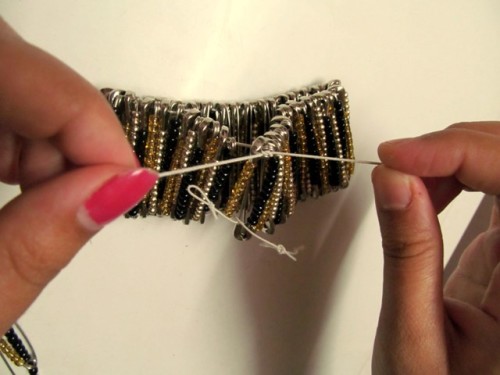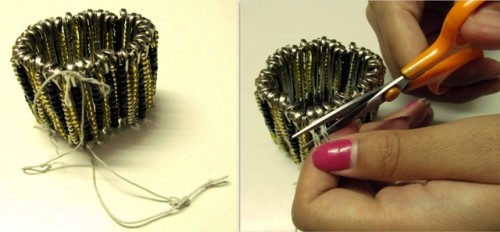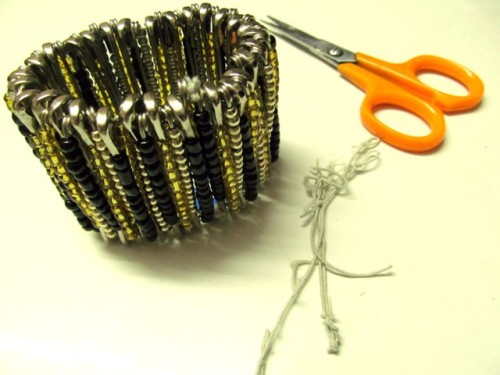 Yipeee!! The statement bracelet is ready. All you need to do is slip it around your wrist and get the rock-chic look. :D Ain't it super easy to make?!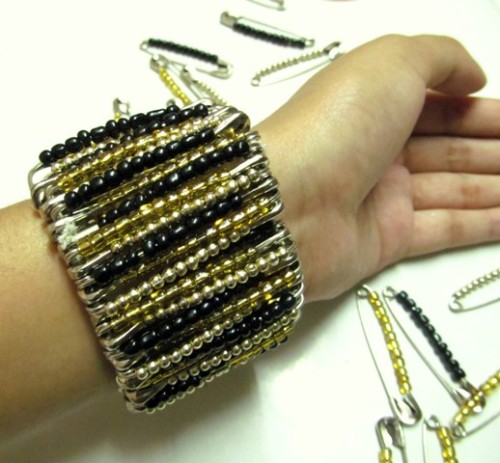 Hope you all enjoyed this DIY. I'm sure you'll have lots of fun making it like I did :) Share your comments below!