Hello pretty faces! :)
This would be my first post here on MABH and I am glad that my review would be able to decide and help you guys know more about this product. Today I am going to review Go 360 Clean Deep Facial Cleanser for Sensitive Skin, from Loreal Paris. These are deep facial cleansers which come with a soft scrubber. Well how I landed up on this? My roomie bought it and to my utter excitement I asked her to get one for me too!
So, from that, this review comes up! Read on more to find out how the new range cleanser and the 'scrublet' fared.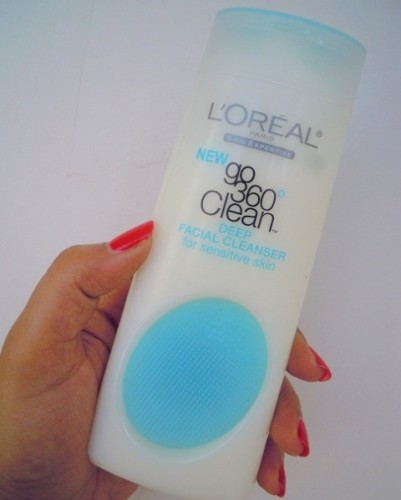 Also Read:
Price and Quantity:
Rs.399 for 178 ml
Ingredients: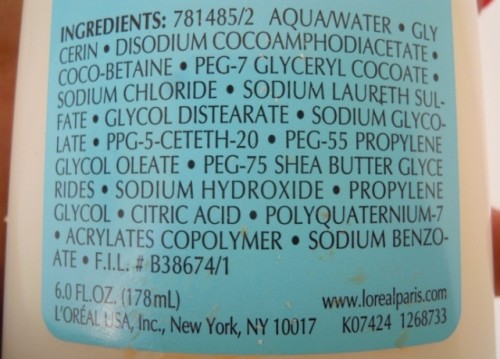 My Take on this Facial Cleanser:
This amazing cleanser comes in tall transparent bottle with a cute soft scrubber scooted in the bottle. Aaah! the price pinches a bit but the results and the amount of the product eases the pinch :) The scrublet easily sits in the bottle and can be scooted out when to be used.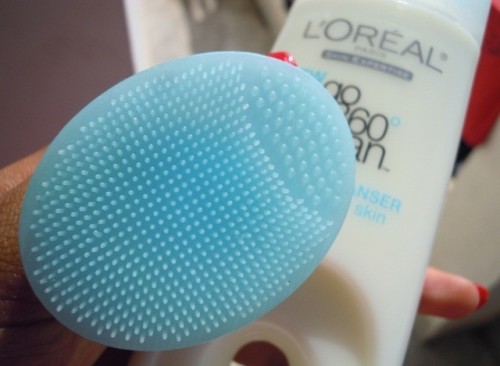 The cleanser is fragrance free (actually, no smell at all), white semi thick fluid which easily spreads on skin and lathers a bit when worked up with water and scrub.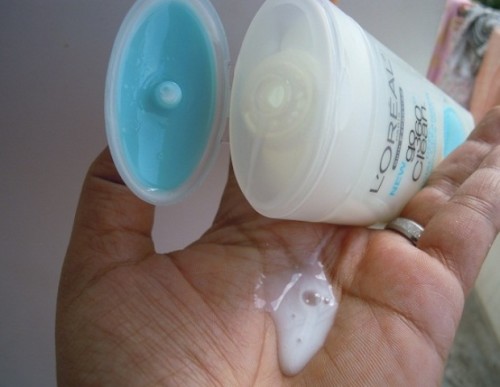 Well I have oily skin, not with break outs or acne, but I do get oil on my face frequently. I wanted to try this firstly because I loved the concept of having a mini soft scrubber plus deep cleansing! I need to wash my face in every 5 hours, because the amount of oil and dirt it carries :( I love using the scrublet!!!! Just love it! It is super soft and has been shaped perfectly to work on sensitive skin, not hurting the skin and cleansing it thoroughly. The scrublet is nicely shaped with a soft holder so, that it fits in the bottle and is super easy to use!
The cleanser is mild, fragrance free and works nicely and removes all the dirt and oil! I was earlier relying on baby soaps, though I am not much happy with the working of the cleanser but the scrublet gives the cleanser an edge and it does a satisfactory work together. I have never opted for a salicylic acid based cleansers, but now knowing about its variant I want to try it!! So, I will soon be getting it as soon as I finish it off.
Why I like this Cleanser?:
Scrublet  :dance:
Scrublet has extremely soft bristles
Fragrance free
Easy to carry
Different variants available
Stands up to its claims
Why I don't like this Cleanser?:
Final Word:
Well all in all this cleanser is a super hit :) It gives you the perfect cleaning effect with the scrubber and not dries up the skin.