If you are a person who is more dependent on DIY hair packs/henna, a good application brush is a must . Previously I was using henna brush from an unknown brand. I never had a complaint with that. Recently, when I saw this Vega Professional Mehndi/Dye brush I liked the broad ended bristles. Vega offers a wide range of affordable brushes and beauty accessories tool. Hoping it would pick more product and make the application easier, I brought this one. Read further to see more about my experience with Vega Professional Mehndi Brush.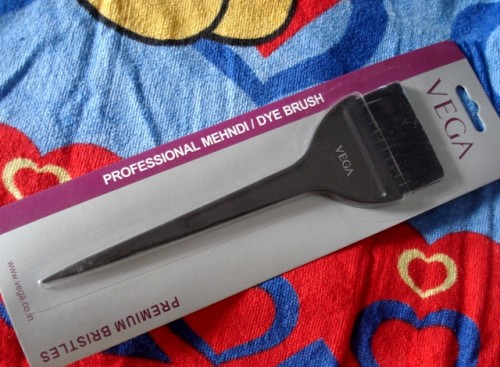 Also Read:
Price:
Rs.50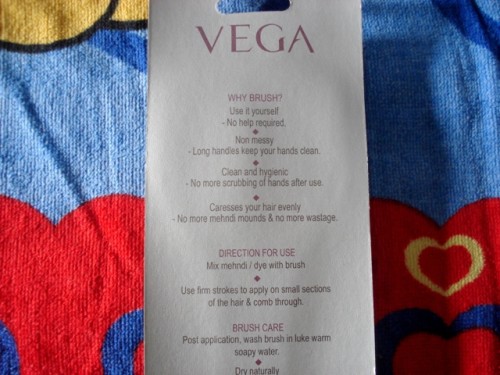 My Experience with this Hair Dye Brush:
This black sleek brush can be used to apply any mehndi/dye/homemade hair packs. I have used this twice now and found out this Vega brush very easy to use. The shiny bristles looks strong and dense. It also picks up product nicely. Company claims that premium quality bristles are used. The tail portion of this brush is quite long. I find holding the brush in the middle is easier to use. The tail portion can be used to divide and segment the hair.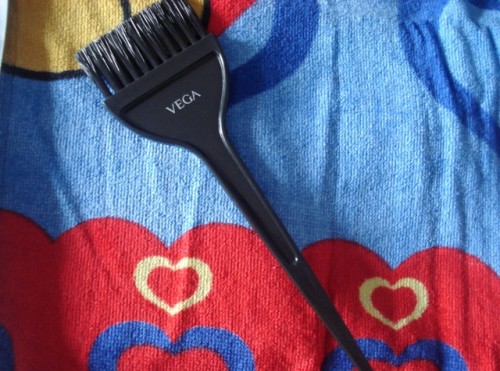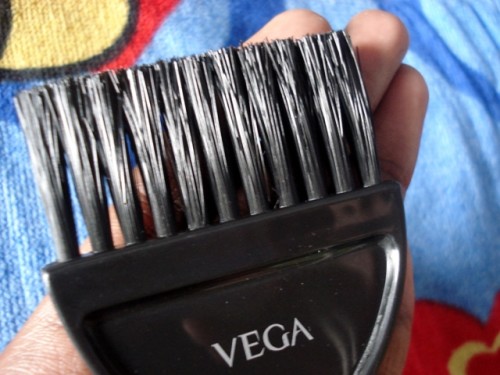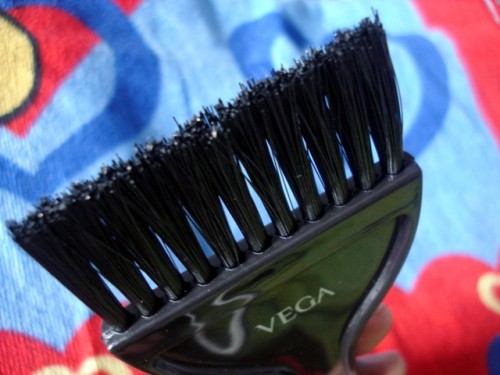 Even though the bristles look strong, I don't like to hard wash them. So, I usually soak the brush in water (mixed with hand wash :) ) for half an hour time and then wash it thoroughly in plain water. This way washing becomes easier and the life of the brush can be maintained.Whatever brand you use make sure the brush is thoroughly cleaned. If there is any product remaining, there are chances for bacterial growth. And for hygienic reasons, never share your hair/face brushes with anyone. Overall considering the price, I am very satisfied with this brush.
Why I like this Hair Dye Brush?:
Bristles quality is good
No shedding
Brush picks up good quantity of product
Very affordable
Why I don't like this Hair Dye Brush?:
Seriously I can think of nothing nothing!
MABH Rating: 4.2/5
Will I Repurchase?:
Not sure. This will last for me for another year. I wish to check other brands also.
Do I recommend?:
Highly recommended!
Girls I am looking for a good face pack brush. Any recommendations?? See you all soon. Stay beautiful :)