I have this crazy liking for matte red lipsticks and believe me; I wear it even in bright day light and pull it off with 'don't care what you think' attitude. Crazy, right! Anyways, I wanted a sultry makeup look for my evening outings. So, here are the details and pictures for you.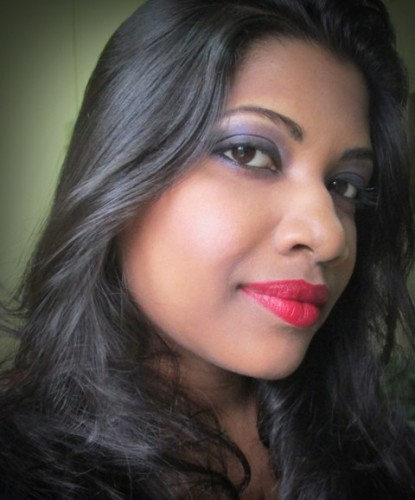 Products I have used:
Elle 18 Duo Eyebrow Pencil
Oriflame Eyelash Curler
Pink Blush.
Oriflame Color Pro Trio Eyeshadow Royal Blue.
About the look:
Smokey eyes are always in thing in makeup world. Though I am not good at doing eye makeup like Lancy or Dharu, but I try my best learning from them. And to match that smokey eyes look red lipstick will go at its best. Although these days neutrals and peach lipsticks are very popular shades yet the classic red lips are definitely the winner of all times. I have wore a spaghetti top with a gorgeous royal blue color woolen poncho (made by me & when I was bored with it mom finished it off!).
How Did I Do It?:
I have used Coloressence Aqua Makeup Base for base makeup, then I have used Lakme Face Magic Daily Wear Soufflé liberally on all over the face and neck. Finally used Avon Ideal Shade Pressed Powder for a nice coverage. And I have used a pink blush on my cheeks, forehead and chin area.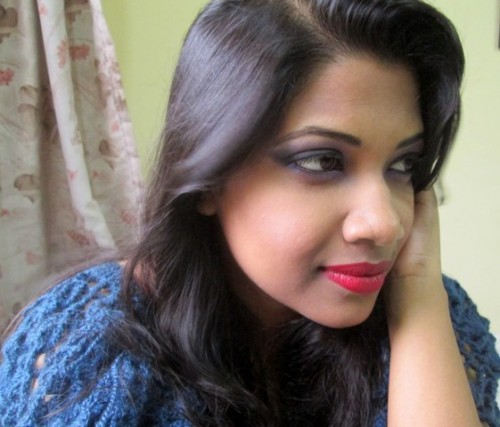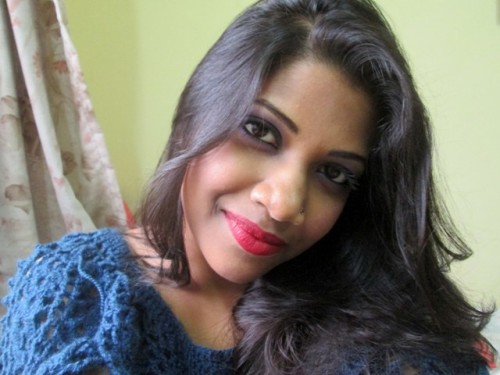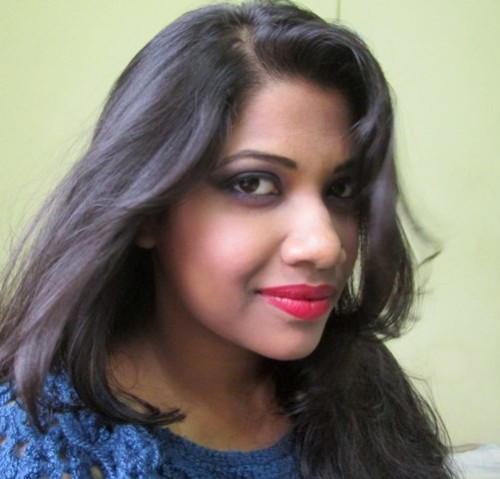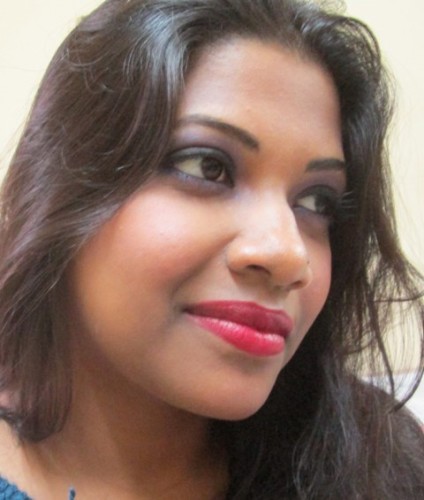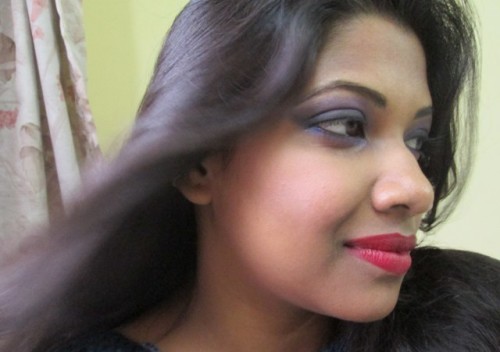 For eyes, I have done a simple smokey eyes with Oriflame Color Pro Trio Eyeshadow- Royal Blue, I have used all three colors and for eye lining, I used black eye shadow. To balance it, I only used Maybelline Colossal Kajal in the lower lid and the purple shadow from the trio palette.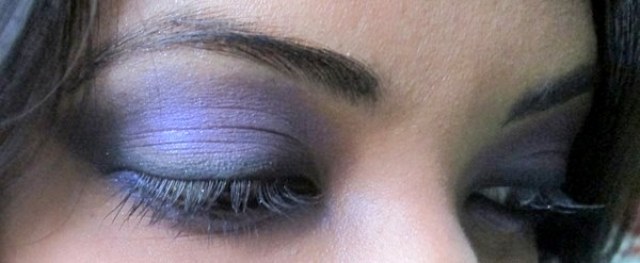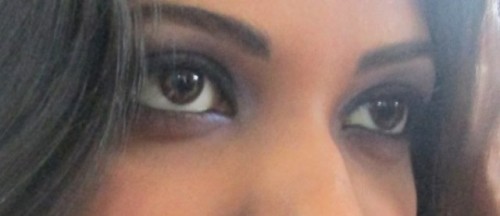 For my lips I have used only Coloressence Mesmerising Lip Color Hot Look Lipstick. I do not like gloss or shimmers, so this was the perfect option for me.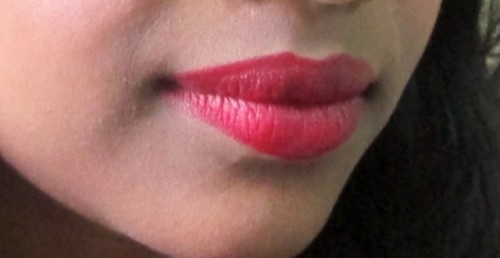 I was quite satisfied with my efforts, it did not look that bad in my eyes and I also got some really nice praising reviews that time.
So, I hope you guys like my evening look. And please share your views and let me know what you think about my makeup look; also I am open to suggestions.