Hello girls! :)
How are you all doing? I am so in love with flowers and floral patterns these days. I thought I should try my hands at nail art too. Today I am going to do a nail art tutorial for you all. It is super easy. Read the tutorial and enjoy the pictures.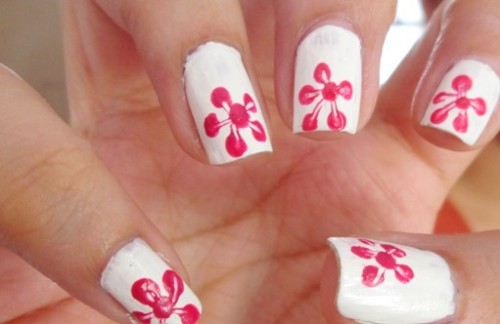 Things required:
A base coat (any clear/transparent nail polish)
A nail polish for base (I have used Oriflame white tip)
A nail polish for flower print( I have used Streetwear Nail Polish – Metro Girl )
A toothpick (this will serve as a dotting tool)
Step by Step Simple Flower Nail Art
Apply a base coat. I use a nail hardner as I suffer from nail chipping a lot. A clear base prevent the nails from becoming yellow. If one uses a lot of dark shades then this is a must for them.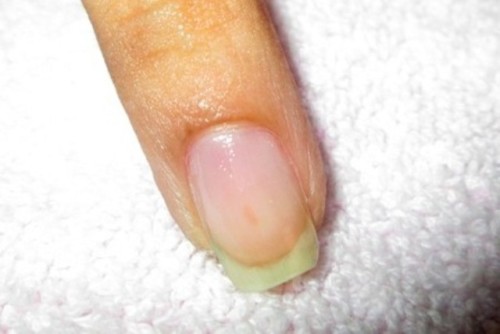 Apply two coats of white nail polish for opaque finish and let it dry completely. Do not jump to the next step until the white polish is dry.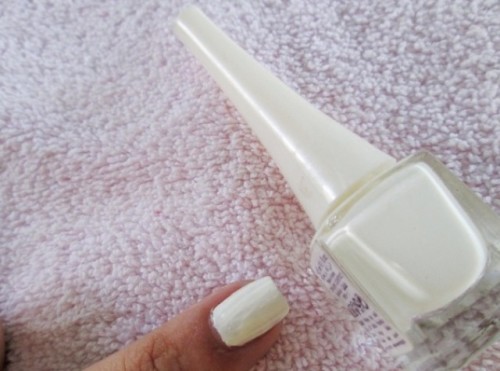 To create a flower we will need a toothpick. Take a drop of nail polish on a piece of paper and with the end having a circular cross-section of the toothpick, create 4-5 dots.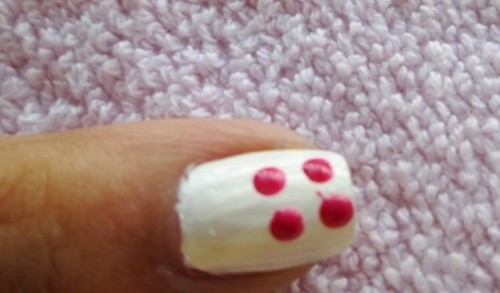 Now with the pointed tip of the toothpick pull the dots towards the center. Now put a dot at the center where all the points meet. 

Thus a flower is formed.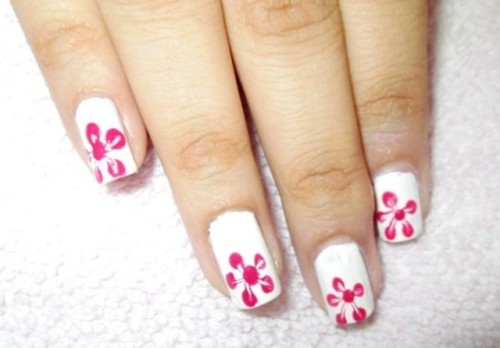 Let the nail art dry completely. Apply a clear nail polish on the top so that you can flaunt your nails for a longer time.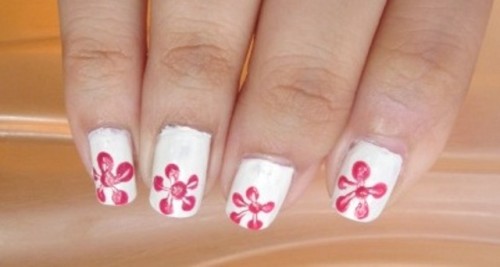 Points to remember:
Apply two coats of white nail polish for a perfect opaque finish.
While creating a flower make sure you work on one nail at a time. If you work on more than one nail at a time then dots used for creating the floral pattern will dry up and ruin the look.
If by any chance you do a mistake then don't try to fix it while the nail polish is still wet. let it dry. Take a q-tip and fix it later. If you still cannot fix it then remove the nail polish completely and start from step 1.
Always apply a top coat for the nail polish to stay longer. It really looks bad if the nail polish starts leaving the edges. So it is better to apply a top coat .
 Did you like this simple white floral nail art? Share your comments below! :)