'Early to bed and early to rise', I try to do it every day but somehow I get late going to bed which causes me big hurry in the morning! I can't get out of my house until I look at myself from hair to toe in the mirror for a long time to see if everything is alright! So, I was trying to get my makeup done as fast as I can in a cheat trick way and a few minutes later I was done, like really done! And today I am going to share how did I do it, so stick around for a few minutes.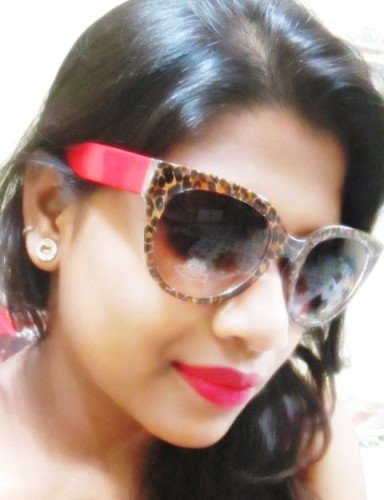 Products I Have Used:
How Did I Do It?:
I am quite a lazy person and getting up early was never my thing. So, always I get up exactly one hour before I need step out. And in that one hour I spend 40 minutes in front of my dressing table. This does not mean I always do full makeup (do I look crazy or what!? :P), sometimes I only go out with compact and kajal also. But, sometimes when I am in good mood, I too like to get really dolled up. But the ticking clock is always a villain, isn't it?
For this look, I first applied Lakme CC Cream to make my skin tone even and after blending it well, I applied Avon Ideal Shade Pressed Powder.
Then, moving on to my eyes, I applied Elle 18 Black Out Liner little winged at the edge. Then I used Maybelline Colossal Kajal in the inner side of my upper lids and the lower lids as well.
To finish of the eyes, I applied Lakme Eyeconic Mascara. And finally I used my favorite Maybelline Colorsensational Bold Matte Mat 5 lipstick and I am done!
I am such a confused girl, I waste a good amount of time thinking how will I do my hair! I keep it open, then I think, 'no, too much pollution!' and after a few other styles I finally decided to do a small bump and let loose.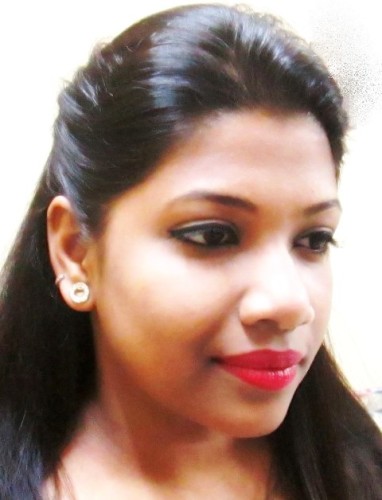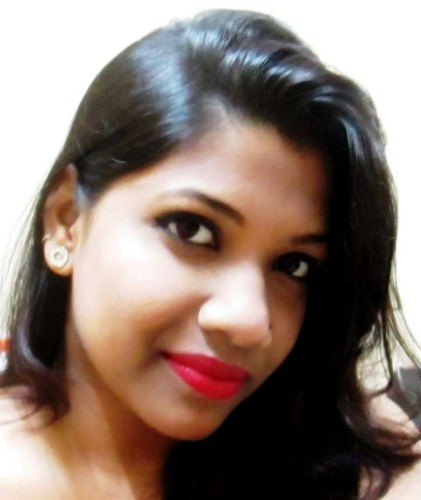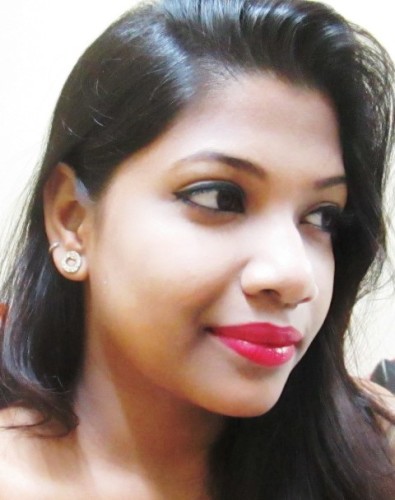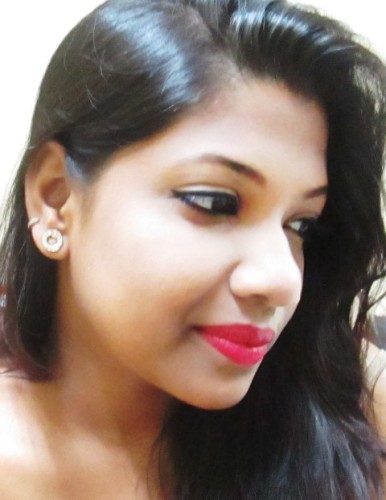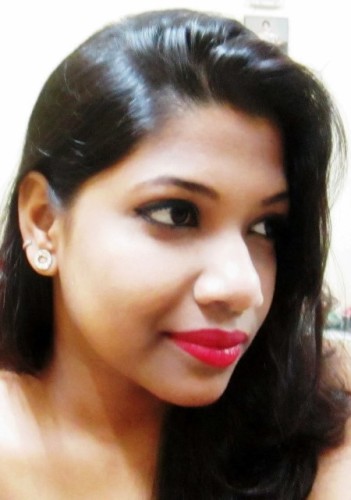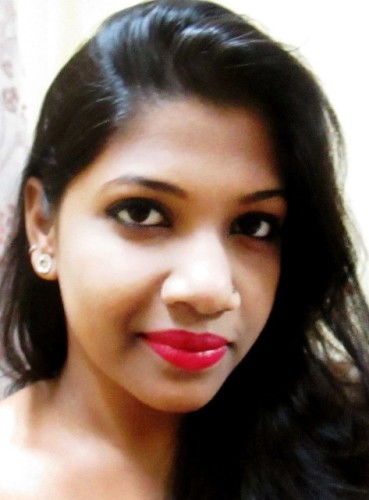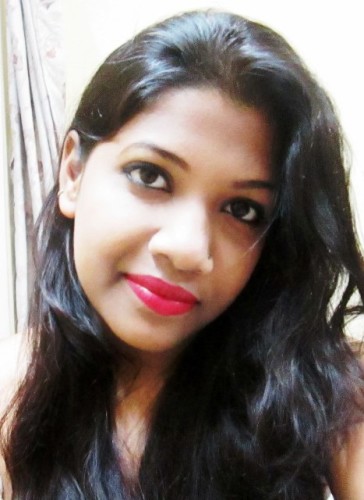 So, this is my quick makeup look within just 5-6 minutes. I am very much eager to know what you guys think about this one! So, please share your thoughts! :)