You guys already have seen the complete Libra OOTD look I did few days back right?. Here I am with an eye makeup look specifically with the lucky colours of Libra. The colours for Libra are blue (sapphire or cobalt), jade green and white. Copper is the metal for Libra.
Coming to the tutorial here, I wanted to do a different type that what I usually do so here I am. I used copper, sapphire blue with metallic finish and teal green as the colours.
Also Check: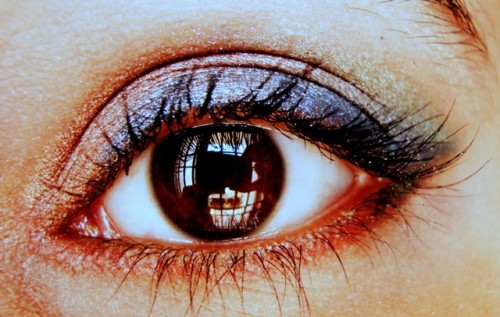 Products Used:
Homemade Eye Primer. (the best I have seen so far)
Revlon Compact
Dazzler Mascara
Babila Eyelash Curler
Eye pencils in black and light jade green
Vov color crayon crème green
Random eye shadows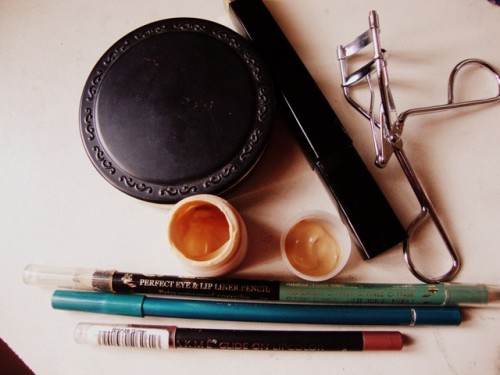 Eye Makeup Tutorial – Steps:
1. Prime and prep your eye lids as usual. Brown will compliment so fill in your brows with brown powder.
2. Using a liner pencil, make a line across your eye lid diagonally with blue shadow extending towards the crease. The line should just end below your natural crease line.
3. Fill the top of the diagonal with a copper eye shadow and lower half with the blue one. Blend the obvious line in between but let the colours stay sharp. When you open it will look like you have done a really thick cat eye in blue.
4. Fill in the tear duct area with the same copper eye shadow.
5. Now line your lower lash lone with a bronze colour eye pencil. I used Lakme Glide on Lip Colour in Bronze Glitter. I use it mostly on eyes only.
6. Using an angular brush make a v with the jade green shadow. Using the same fill in and blend it into your crease and a bit into the blue. Using a green eye pencil, make a wing on outer part of the upper lash line. Smudge and blend into the blue. The green is very subtle here as I wanted to keep the blue highlighting.
7. Curl you lashes and add loads of mascara. I have kept my water line bare to make my eyes look bigger but one may add kajal.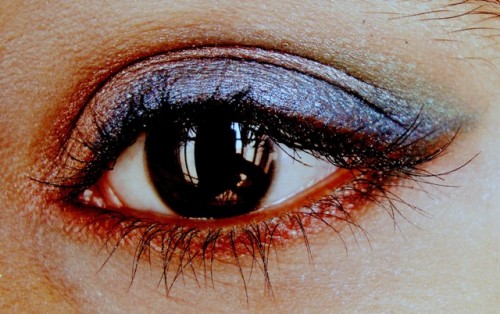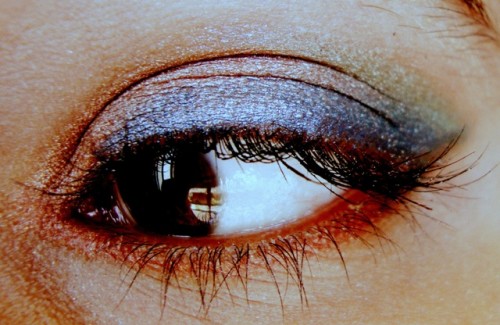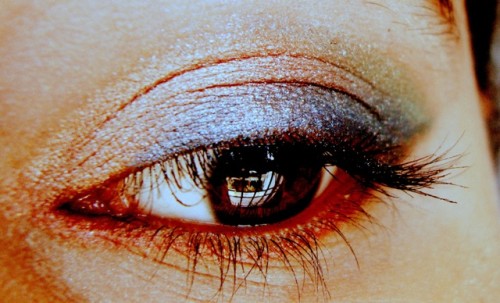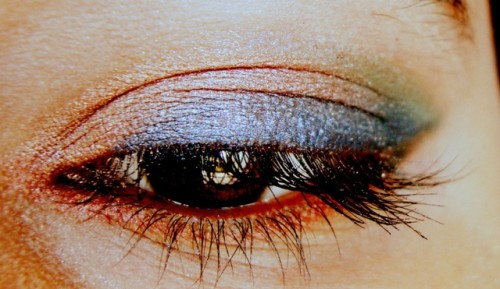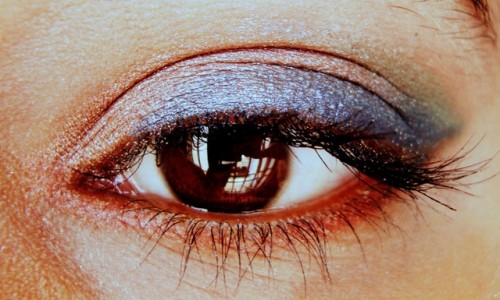 Tada.. You are done! I have used Elle 18 Baked Peach as my lip colour which is very near to the bronze glitter from Lakme. It's quite subtle and shimmery to give that festive look. Add a peach blush to finish the look.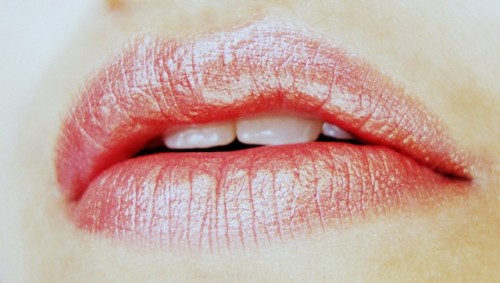 This look looks best worn on a white cotton sundress. Accessories might include any rose gold or copper and silver mixed ear piece or watch. Blue will look amazing on your feet this time and play up your nails with the same. Let me know how you liked it girls! :)