Hello MABH readers, This is Smiti from Mumbai. I am a 22 year old college student and I am suffering from bad dark circles for more than a month now. I had to wake up all night for my project works and now I get for it. I am scared to use drugstore creams. Can you suggest me a natural remedy for dark cirlces? Please!! I want to remove them as quick as possible as am having a big party to attend next month. Thank you in advance! :-*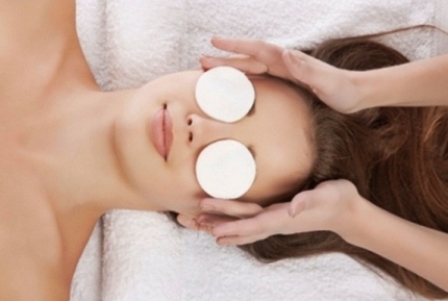 Reply to the Query: All I can suggest you is to get some good night sleep first :) Go to bed as early as you can. I know how it feels to get sudden dark circles. I have experienced this before. Finish all your works before 10 and got to sleep. This way, you can easily recover from your dark circles problem quickly. Few more natural ways you can follow to remove dark circles are:
Spray fresh rose water over your eyelids and let it dry. It has excellent calming properties.
Avoid coffee for a month. Caffeine is said to cause dark circles.
If you get pure castor oil, use it on your lashes. :) Our writer Dharu wears by this tip!
Prevent yourself from getting common cold and block nose. Researches say that common cold may cause temporary dark circles.
Drink lots of water everyday and massage your eyelids with one finger softly.
If you are a contact lens user, switch to specs for a week time and give your precious eyes some rest.
Keen an eye on your eye makeup cosmetics. Allergic eyeshadows may cause bad circles!
You can also invest on a good eye makeup concealer to cover up your dark circles for time being. That's all I know. Now readers will help you in the comment section! Take care! :) Hope you cure your under eye dark circles soon!