Hey lovelies!
I am so glad to be writing here, finally. And I bring with me the Fabindia Vitamin E De Pigmentation cream. A lot has been said, read, heard, written, rambled, and raved on this cream all over the blogosphere, already. And yes, I might be the last person living now to write about it. But hey, better late than never. So, read on & do let me know what do you opine about it.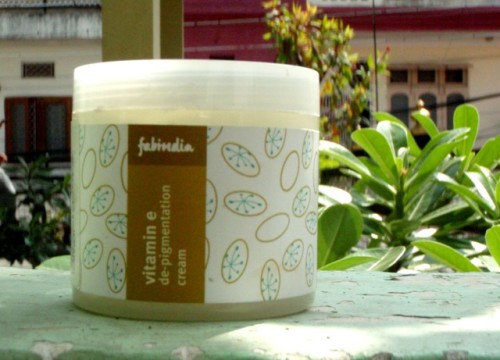 Price & Quantity:
Rs.300 for 100 ml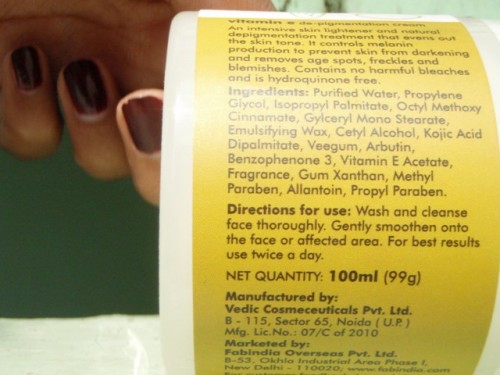 My Take on Fabindia Vitamin E De Pigmentation Cream:
This cream comes in a tub. Yes, quite unhygienic for some. But if you are someone who does not bother with such nitty-gritty bits of packaging, then it's mighty fine. It contains a lot of product; might last you ages. A very small quantity is required anyways for single use. So, yes. A lot of product for quite a good price.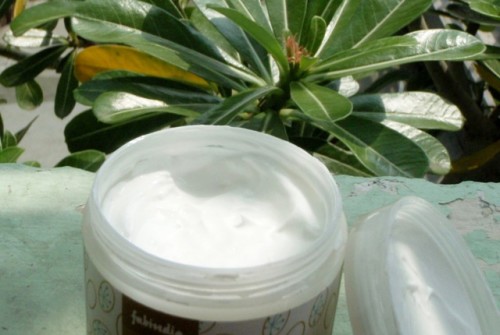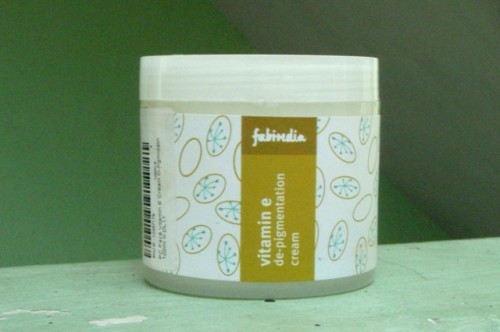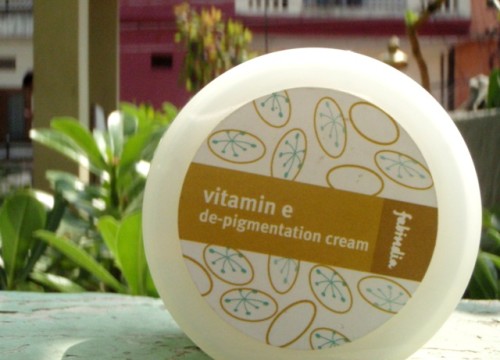 The consistency is cream like, thick and smooth. The fragrance is really not bothersome. It smells of regular creams of the yore. Sensitive olfactory won't perk up to the point of intolerance, though. The cream absorbs quickly and sinks in. The process takes about 5 minute however, but yes does NOT leave behind a greasy film.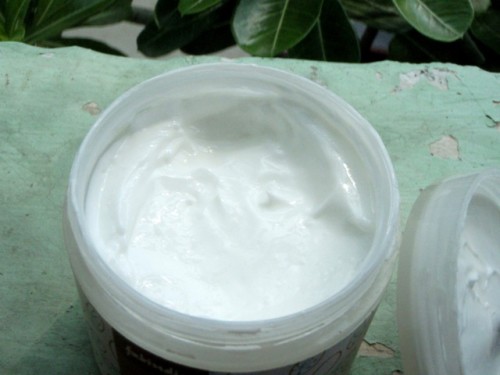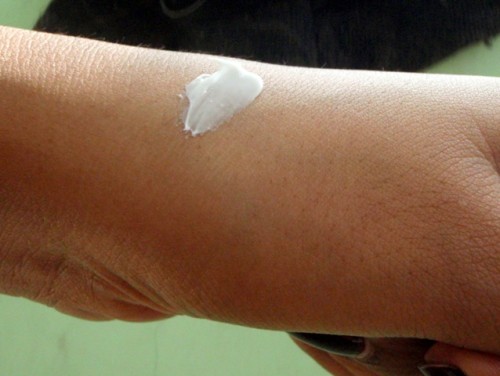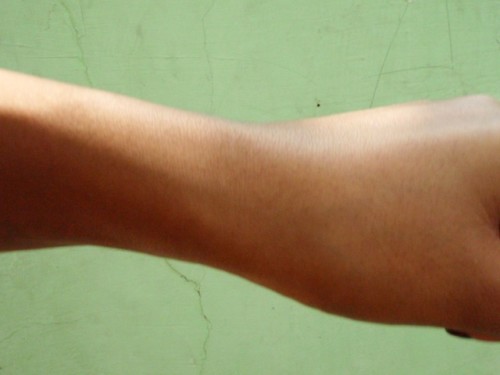 Now that some of the prominent details have been looked into, the question arises. Does it work though???
After consistent & regular use for a good 1 ½ months, I'm pretty delighted with what I see in the mirror (sans makeup) every day and night. I have pigmentation concerns around my mouth, and the temples. Also, a portion of my forehead. I had some recent blemishes left behind inconsistent zits.
After a month, the area around my chin and mouth is more even-toned. However, I am sure, since it is an issue I have ignored since my early teens it is bound to take some more time. Similarly, the patchy skin tone around my temples. Less prominent so. But, the forehead (which faced the most damaging effects of the sun & its tan) has definitely started to even out & brighten up. My forehead is more even, smooth & looks hydrated. No white patches of dry skin is there. The blemishes have faded considerably. I use it all over my neck & décolletage too. Everything appears consistent & even-toned.
It does not make the face oily. But. Yes, there is a 'But'. And that is, it does not make the skin oily, only if you use the right quantity. That varies person to person. So, find out your 'right qty' and no worries. But, if you go overboard, it becomes a problem, especially with us oily-skinned beauties. Otherwise, it is a great make up base too. I did try it on my knees, too. They have definitely lightened a bit, but not to the same extent as on the face.
I am going to use it further to see, if I am going to rid myself of all the pigmentation issues I have had since my teenage years or earlier. But for now, I am pretty happy. Oh, and it adds a glow to your face too. No zits/breakouts with this.
Why I like this De Pigmentation Cream?:
A lot of quantity for the given price. Will last through months of use.
Does not cause new breakouts.
Does not leave behind a greasy film.
Adds glow to the face. Brightens it, in fact.
Does what it claims.
Works great as a night cream, too. Can be used on the body as well.
Fragrance not bothersome.
Why I don't like this De Pigmentation Cream?:
The presence of parabens might irk some.
Unhygienic tub packaging and it is bulky, too.
Used in larger quantities it does make the skin an oil-well in an hour or so. One must deduce the 'right amount' for their needs.
No SPF mentioned.
MABH Rating: 4.9/5
Do I Recommend?:
Well, yes. If you are looking to mend some pigmentation concerns then surely. But if you have concerns that require medical attention, then go get it fixed at your dermatologist.
Would I Repurchase?:
Honestly, it will last me quite some time. Not just some time, I guess forever. But yes, if I run out of it then why not. It's one helluva product.