Hello everyone!
I saw this smoothie written on it and I was hooked. I am a great fan on Elle 18 from my school days. I love their re vamped lipsticks and lip glosses and liquid liner is my favorite. I was disappointed with this though. I guess we can't all have HG's in every other product. The main thing I hated was the separation of gloss from the colour and the smell. I have really sensitive nose which can smell even minute things. A pro and a con sometimes.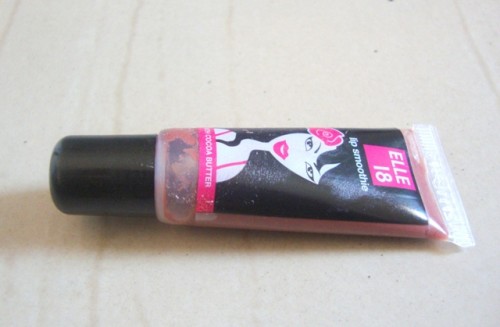 Product Description:
Deliciously beautiful lips in yummy fruit flavors
Why you'll Love It:
Smooth glossy and super kissable
How to Use?:
Apply it on top of your lipstick or bare lips for moisturized glossy lips
Price and Quantity:
Rs.75 with shelf life of 2 years.
Shade Reviewed:
Burnt Choco
My Take on the Lip Smoothie:
It comes in a plastic tube transparent, with a black screw cap. The tip is slanted like their lipsticks for easy application. It leaks like crazy though and also breaks easily at the neck.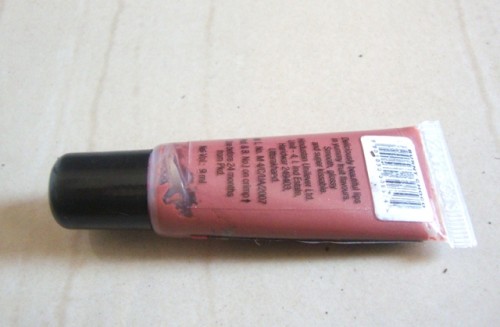 It is brown with slight orange undertones. It doesn't give any good colour but will give you slight tint. But it will highlight pigmentation if worn separately without a lipstick so be careful guys. It looks really good on brown to nude brown lipsticks and also it will lighten any dark lipstick. I use this to tone down few of my dark brown lipsticks and it gives a slight tint to them.
It is extremely glossy and slightly sticky in feel. It glides on very easily. The gloss part and the actual colour part sometimes separate. Otherwise if mixed properly, it is creamy actually.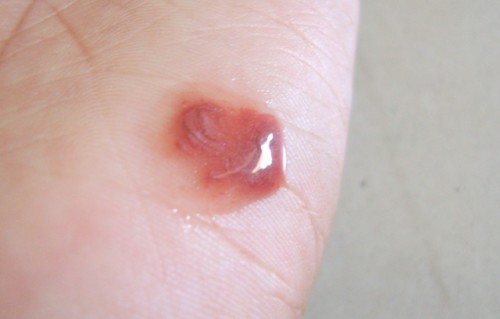 This smoothie disappears as soon as you eat anything. But if not, stays on for 2 hours if worn with a lipstick. I observed that the lipstick itself stays longer when applied with this. The gloss and moisturizing effect stays for around 4 hours maximum.
It has an offensive smell and nothing like Chocó. It smells mildly like vicco vajradanti powder.. yikes. It is very offensive smell for a lip product.
On My lips: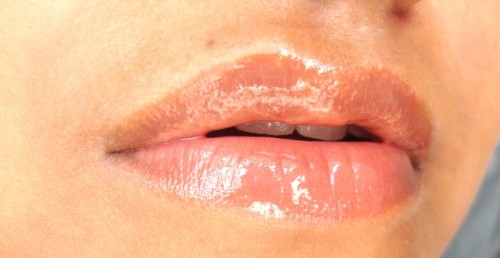 Why I like this Lip Gloss?:
Excellent glossy brown
Glides on smooth
Easy on pocket
Helps increase lipstick staying power
Why I don't like this Lip Gloss?:
Leaks and breaks
Pigmentation is not so good
Highlights pigmented lips( I don't mean this in a good way)
Offensive smell
MABH Rating: 3/5
Do I Recommend?:
I don't know. The smell is a major turn off for me. Also it leaks like hell. I don't think but for trial in colour you can try this. Be careful in storage. Also I have noticed that all these smoothies have different kind of textures. Some are super glossy and some are extremely creamy.
Would I Repurchase?:
Nope