When new makeup products get launched, we all become so excited and curious to try that out, right? Only a few days ago Elle 18, the most affordable yet quality brand launched its new range of cosmetics including compact, foundation, color eye liners and lip glosses. I wanted to get all of them but, got only the foundation and compact for now. So, today I am here to review the new Elle 18 Glow Foundation for you guys.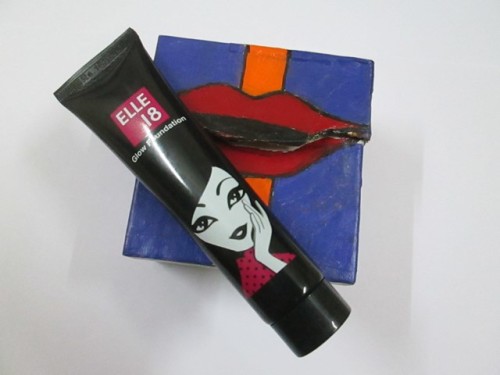 Shades Available:
Pearl, Coral, Marble, Shell.
Price & Quantity:
Rs.150 for 30 g.
Shelf Life:
24 months.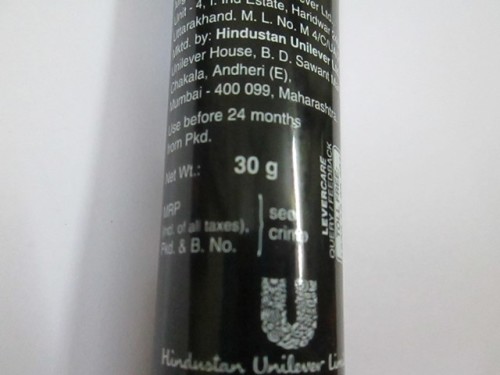 My Take on Elle 18 Glow Foundation Marble:
Elle 18 Glow Foundation comes in a black slim tube with a bottom screw cap. Though the black color and that trendy old lady of Elle 18 looks quite nice but in reality the packaging is very simple and losing that 'wow' effect.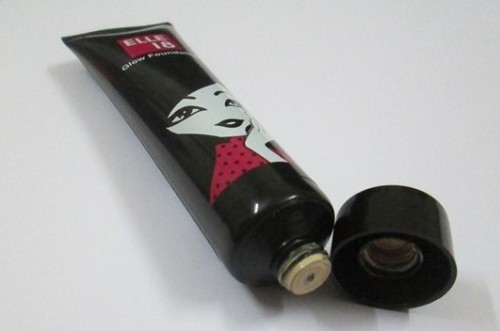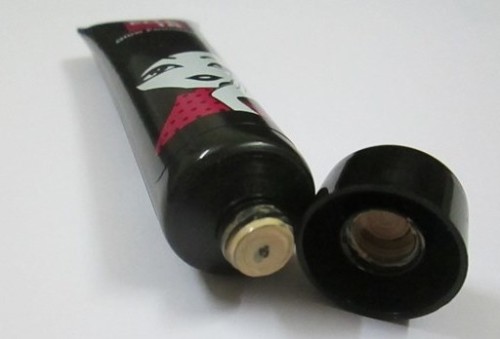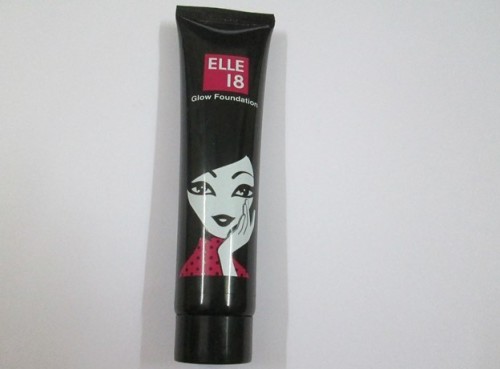 The foundation is of right consistency, not too thick or not too runny. But the tough part is to blend it well. It gets dry very quickly. Also, the coverage is not good; in order get a good coverage I need to apply a whole lot of amount. Because of the poor coverage it gives somewhat a patchy look. But, somehow I applied my Avon Ideal Shade Pressed Powder to make the skin even.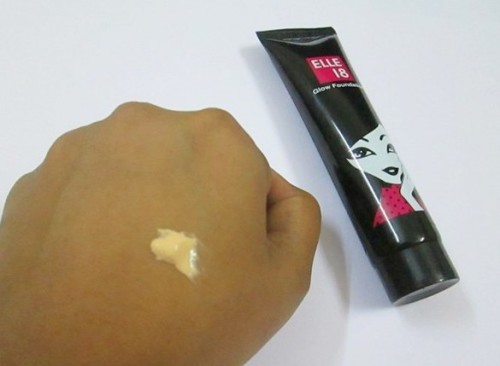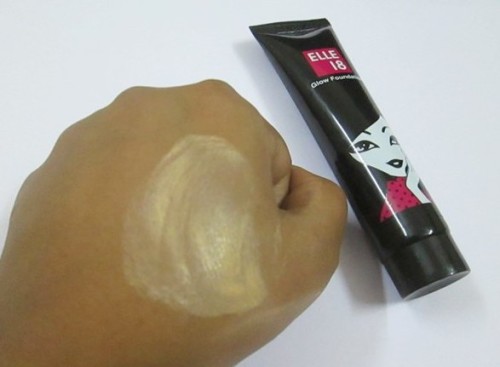 So, as I am little bit addicted to try BB and CC creams I thought this one will be good for my regular use. That's why I bought it. Firstly, it can be a good tinted moisturizer or light foundation who has like perfectly even skin tone and no problem areas like dry patches or pigmentation. For those who are looking for a good tinted moisturizer and already used some from other brands, this will be very vague (I love my Lakme CC cream! :P). One strange thing is it smells good and exactly like Lakme CC Cream!
The other thing is it makes my skin really dry, I have semi-dry skin on the cheeks and forehead. But the good part is it has four shades! Yes, one shade for each tone. Though I was totally confused which one is for mine, and after almost arguing with the SA at the mall, I picked up Marble which she told me and also my shopping-partner! And, it suits me perfect, thank god!
Once it is set with a nice compact, it looks okay. The staying power is average, and it is not at all sweat-proof. Once tiny drops of my sweats start to occur on the skin, it gives me scary patchy pores look. Overall, though it does not give proper coverage nor the texture is good; still it can be worn, I guess! Can't be too harsh, you can understand, right? :P But when a new range launches people get excited to try that as I was but the non-attractive packaging and the poor quality somewhat turns me off.
FOTD: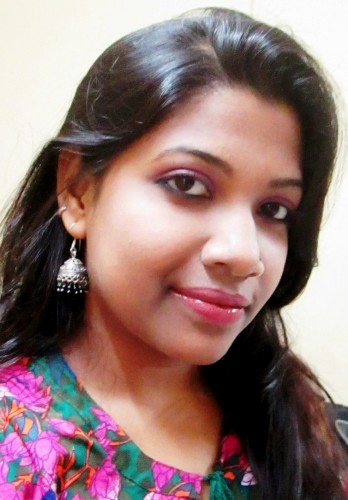 Why I like this Foundation?:
Affordable.
Easily available.
Four Different shades.
Portable and travel friendly packaging.
Smells good.
Why I don't like this Foundation?:
Poor coverage.
Not sweat-proof.
Staying power is average.
Not so chic or attractive packaging.
No ingredients list!!!!!
Will not be suitable for really dry skin.
MABH Rating: 1.5/5
Do I Recommend?:
Um, no! I mean get it, if you are really eager to try it out for fun or not!
Would I Repurchase?:
No! I am quite happy with Lakme CC Cream! :P