Hi girls!
This is my very first post on MABH and I'm really excited! :)
Well, at first I was a bit confused about choosing the topic. But then the idea of this post clicked in my mind and I thought, what can be better to start with than some easy and effective solutions for those young lovelies of the MABH team that can help them stay beautiful even when they are running out of cosmetics?
There are lots of cleansers, face washes, moisturizers, facial scrubs, makeup products and fragrances in the market and we can't resist ourselves from giving them a try. After all, we are ladies. :) But many of us, especially school or college-goers, find it tough to spend on these beauty supplies every month, which leaves them frustrated. Want to put an end to it? Let's start exploring the world of beauty alternatives.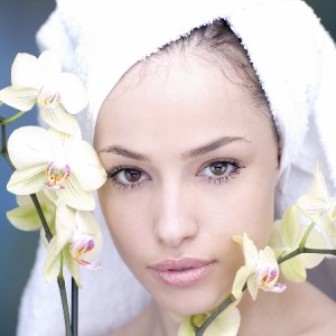 Easy and Effective Homemade Beauty Alternates:
Do you have an acne-prone skin? Then an acne cream is a savior for you. But what if you find at the end of the month that you are low on it? Just buy a few Aspirin tablets or Advil gel capsules. Grind the tablets to fine powder and prepare a smooth paste by mixing water with it. Now, apply the paste to the acnes. If you are using Advil, open the capsules to take out the gel and do the same. It is very effective for acne and you will definitely get good results.
Love to use tinted moisturizer but can't spend on it right now? Well, prepare it by yourself. Pour a small amount of foundation into your regular (white-colored) moisturizer and you are done.
If you are low on your foot or hand cream, use Vaseline petroleum jelly as a substitute. Many people do not like its greasiness, but it can truly keep your limbs moisturized. Nevertheless, you are not going to use it for ever, right?
Don't waste all your energy to take the last drop of your moisturizer out of the bottle. Keep some vitamin E capsules handy. Open them and apply the liquid to your face. Vitamin E is considered as a super food for our skin as it moisturizes our skin and nourishes it internally. You never know, it might be more effective than your regular moisturizing lotion.
You are almost ready for a party and that is when you suddenly discover you are running out of your blush. Don't worry. Just grab a red lipstick or lip color and dab it in such a way that it gives a rosy colour to your cheeks. Make use of a sponge applicator for this purpose.
What to do if you are bored of your old lipstick shades? Don't go for a new one if you can't afford it at the moment. Rather, choose two of your used up shades, scrape them out and finally liquefy them together. Apply this new shade to your lips with the help of a lip brush.
There are times when we become unable to make the most of our lip gloss stick. Just put the closed stick into warm water at least for 10 minutes and see how the gloss from the sides of the stick gets melted.
Last but not the least, use tissue paper for absorbing excess oil, lipstick or makeup. It might not be the best alternative to blotting sheets, but is definitely the better one.
Don't forget to let me know if the tips are helpful for you. :)