The Body Shop Chocomania Body Lotion
Hello, lovely ladies! :)
Today I continue fanaticism with chocolates in bath and body care and bring to you a delicious (yes, delicious) :) product from The Body Shop. Today I am going to briefly talk about the body lotion from TBS Chocomania range. I had picked up the lotion along with the shower cream of the same range, at a flat discount of 50%. It is great and is advisable to pick up TBS cult favorites during the sale season. Some of the best from TBS go on flat 50%-60% off!
Read: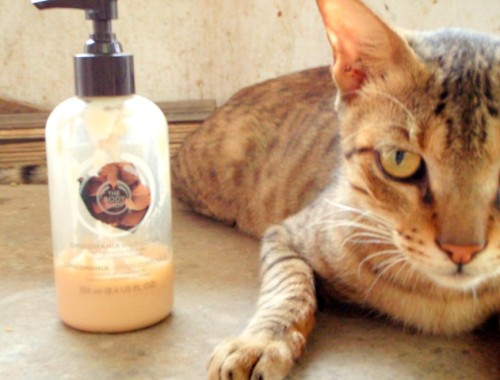 Price & Quantity:
Rs.595 for 250 ml (I got it on a flat 50% off sale)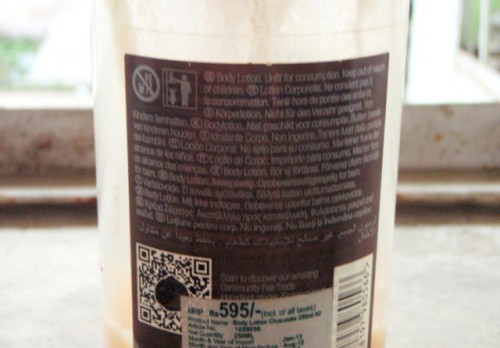 My Experience with The Body Shop Chocomania Body Lotion:
For the packaging alone, The Body shop must receive full points; hygienic pump packaging, with a lock mechanism. Yes, one can lock it by twisting it in the clockwise direction and be assured not a single drop would leak out. However, the graphic aesthetics remain the same – bland.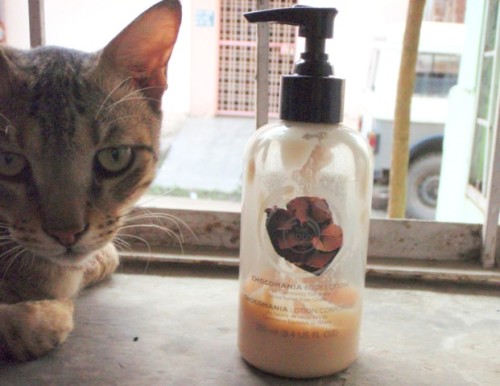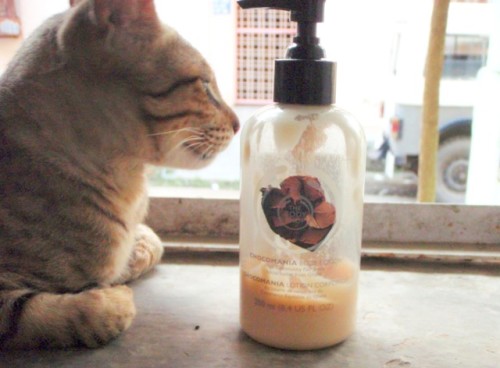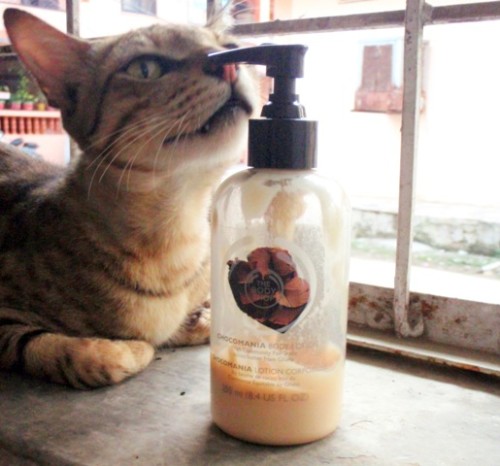 It has a very air whipped consistency; lightweight, smooth, like a dollop your favorite buttery mousse. It sinks into the skin pretty quick. I like to apply my lotions on slightly damp skin. The lotion leaves behind a smooth feeling and lends a velvety appearance to skin. It'd suit normal to oily skin. It does not hydrate extremely dry or dry skin. As the winters approach I think I may have to switch to its body butter variant. It worked tremendously well for me during the humid monsoons, however.
It has a very toffee-like cocoa/coconut fragrance. Nothing like dark chocolates or chocolate. It is pleasant, but unfortunately for such a hefty price tag, does not last long. One has to sniff the skin to make it discernible. However, it will not bother a sensitive nose at all.
Overall, it's a great product for the summers or the more humid season. But no, not a must-have product. Instead, I'd suggest invest in a little more or hit the sales for picking up the body butter from the same range. The fragrance lasts and so does the moisture.
Also, not that you'd lick off your lotion but post application should you find your fingers in your mouth or just a taste you'd gag! It is bitter. Extremely bitter.
Why I like this Body Lotion?
Lightweight texture. Lends a velvety appearance and feel to skin.
Is easily absorbed.
A little quantity required.
Hygienic pump packaging, with a lock mechanism.
Toffee-like initial fragrance
Paraben free.
Why I don't like this Body Lotion?:
The super bitter taste.
Fragrance does not linger long. One has to sniff closely to make out the fragrance.
May not suit super dry skinned beauties.
MABH Rating: 3.5/5
Do I Recommend?:
If you have oily skin, and are a fan of chocolates in your bath & body care, then go ahead.
Would I Repurchase?:
Not for the winters, as I tend to have extremely dry skin during the colder season. Maybe, maybe not. I'd like to try something new fom TBS, perhaps.