Harshita Panthwal asks..

Hi Lancy,

I am 26, wheatish complexion and have combination skin; T-zone is oily. My skin is very dull, uneven, no glow, unhealthy and having some dark spots too. Earlier I was using Fair and Lovely Fairness Cream for combination skin but recently purchased Olay Total Effects Touch of Foundation Day Cream but hardly see any results hence really disappointed with this. Looking for a good brand day cream.

Since so many brands and many skin creams available in India, therefore I am confused which one I should go for that makes my skin fairer, even, glowy, smooth, supple and flawless.

Kindly suggest me some good brand day and night skin cream for combination skin (price is not the bar) . Btw, How is The Body Shop brand? Please suggest!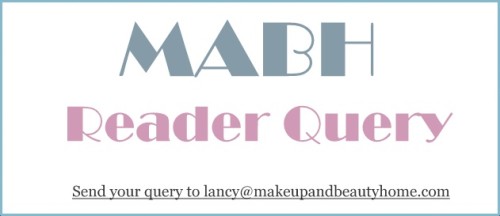 Reply to the Query:
Hello Harshita,
The creams you used in past – Fair and Lovely and Olay Foundation will probably do nothing to your skin other than providing that instant brightness. However, which variant did you use in Fair and Lovely, the Anti Marks Fairness Cream or some other? My mom uses the Anti Marks variant and she loves it! She says that it has helped her clear the acne marks.
Coming to your query.. I can suggest you some good day and night cream for combination skin. Since you have oily T zone, avoid heavy creams on your skin – as they may cause pimples. If you don't expose your skin to sunlight, you can use Vicco Turmeric Skin Cream or Himalaya Fairness Cream as your day cream. They are dead cheap but works wonders! I have used them both and like them equally. If you are stepping out, don't forget your SPF along with that! You can also try Nomarks Cream for Oily Skin. Jenita says that it improves skin complexion with regular usage!
For night creams, I suggest you to try Olay Total Effects Anti Aging Night Cream or Himalaya Herbals Revitalizing Night Cream. Both are non-greasy and improves skin texture with regular usage! Not only skin creams, you also need to use good face packs to improve skin glow. You can find some natural fairness face pack recipes on MABH.
The Body Shop is definitely a good brand; popular one as well! I swear by their Coconut Hair Oil. However, I never tried their face creams. So I can't comment on that. I hope someone will help you on the comment section!
Girls! Do you have any suggestions for day and night cream for combination skin? Please submit it below and help Harshita! :) Have a lovely day!