Hello ladies and ladies!
Kidding.. :P Anyways today I am going to review my first product from Ayur. How many of you have been fans of Ayur in school days. I certainly was. This was my most favorite fruit face mask I have used that time and I still get it a lot. Let's see how the journey was.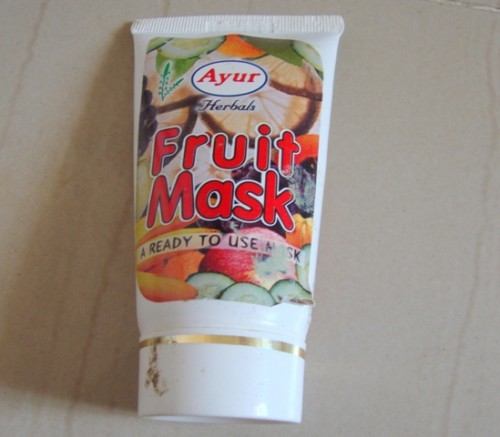 Price:
Rs.50
My Take on Ayur Herbals Fruit Face Mask:
Packaging: It comes in a white plastic tube with a screw cap. The collage of fruits is printed on the top; pretty normal packaging for the price. It is easy to travel with since the cap is screw type and flip caps can be messy sometimes if accidentally opened.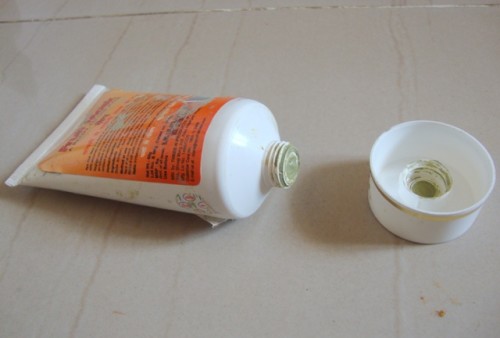 Colour:  The face mask is mud green in colour, after application and when it dries up, it looks like mint green.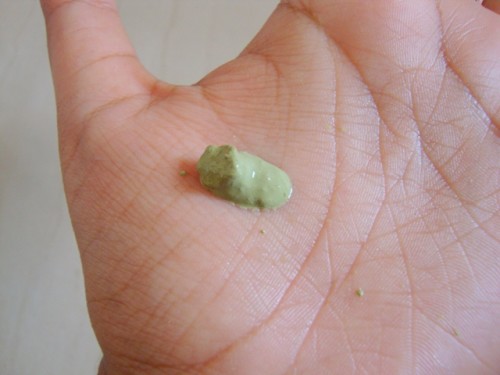 Texture: It is like a clay pack. It has smooth texture but has a multani mitti feel to it. The mask glides on really easy on skin, even single coat will cover up without looking inadequate. It dries up a bit while spreading itself. The fragrance is very herbal and most people may not like its pungent smell. The product sometimes segregates and turns messy but good storage will help here.
Working: Now, it stings on application, but it is mentioned in the pack itself that it is the working of the ingredients. I used it regularly for 3 weeks and I definitely noticed difference in my skin smoothness, texture and I had a continuous glow and tan was removed a bit. I am really happy with this one. The glow I got after removal of pack didn't stay long, like 4 hours but with regular usage it ensured the glow.
Why I like this Face Mask?:
Makes skin glow
Texture , smoothness of skin improves
Dead cheap
Contains extracts of various fruits
Easy apply and remove pack
Travel friendly
Available everywhere
Why I don't like this Face Mask?:
Smell is pungent
Stings skin so sensitive people may have issues
Segregates sometimes
MABH Rating: 3/5
Do I Recommend?
Yes definitely. My sister used this before her marriage and she has oily skin. This one helped her a lot and she was really glowing that day. She still uses it.
Would I Repurchase?:
Yes of course. :)