Hey girls!
I have previously reviewed Elle 18 Nail Pops in Ice Blue Shade i.e Shade No 15. Did you check it? Now a days mint is something I am going crazy about. It's such a beautiful shade having the right amounts of blue and green and can be worn alone and can be made dramatic like I have done here.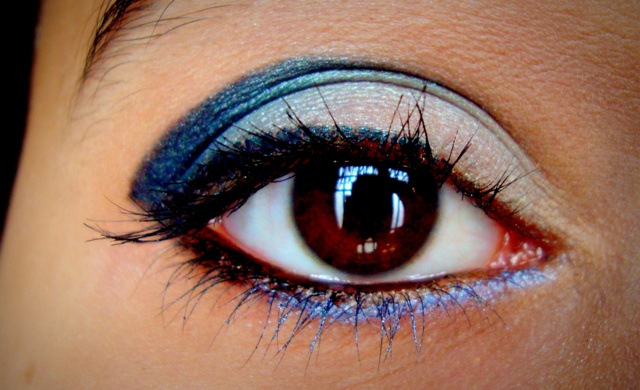 When you wear a black or blue or green dress and don't want to do a look in those colors since they can be tacky and always bold in day times, this is the look for you.
Since mint is light in shade when worn in mornings, it would not look tacky and will open up your eye just enough. Use shimmery or nude depending on your outfit. If the outfit has shimmery work in it, opt for nude and if not make it all glossy
Hope you girls love this one. Let me know any other colour you need girls.
Products Used:
Lakme perfecting foundation
Lakme radiance compact
Random eye shadows
Street wear kajal
Dazzler mascara
Eye pencils in black and metallic blue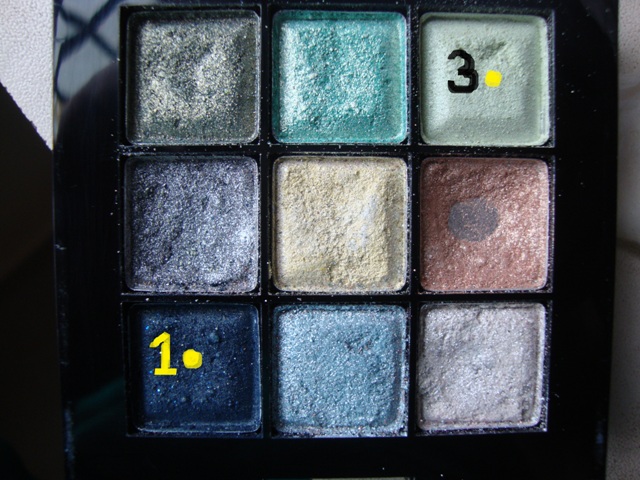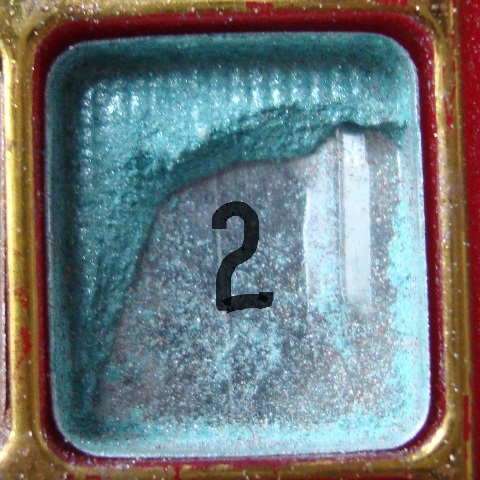 Procedure:
Prime and prep your eyes. Fill in your brows according to your eye colour.
Normally I start from the inner corner in my tutorials but here you need the reverse. Using black eye liner, make a cat eye. Thicker on the ends and thinnest in the inner corner. Using a black pencil extend it into your crease making an U there. Keep the outer line crisp.
Using eye shadow no 1 apply along the black line and blend it into the eye lid. I used eye shadow no 1 and a bit of grey eye shadow (matte) to blend black and eye shadow no 2 to blend no 1. Notice how good it is blended you can't make out where which colour started or ended. It also gives a gradient effect.
Now fill half of the remaining outer lid with eye shadow no 2.
Fill eye shadow no 3 in the inner remaining half all the way to your tear duct. It's a soft mint green.
Fill your water line with kajal
Add mascara and using a black pencil line the outer half of your lower lash line and metallic grayish blue in the other half. The black should meet the top one in a v. I gave few strokes of the pencil on my lower lashes to add a bit of glamour to it.
Use only loose powder to high light your brow bone since the look is quite light except for the outer corners. It will look too confusing it shimmery base is used.
This one is quite bold look to wear if the colors are shimmery like here. So go for a nude brown to rose lipstick and use clear gloss girls or even a matte one will work perfectly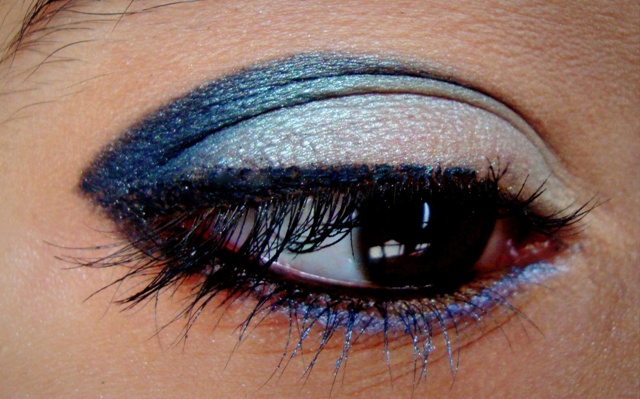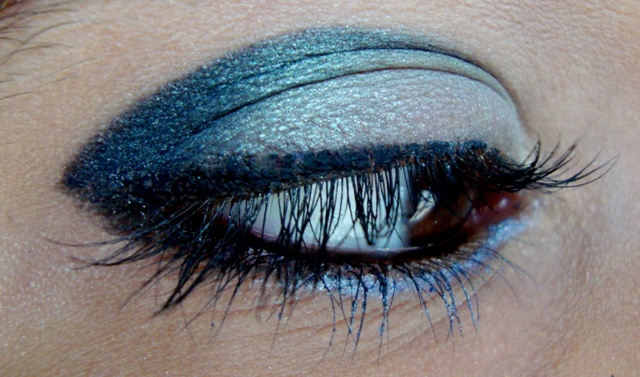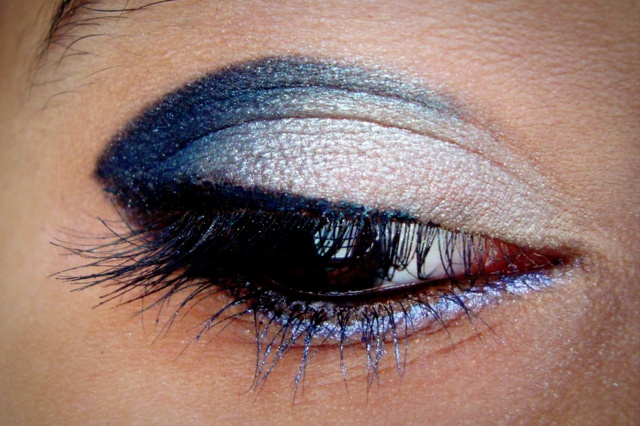 The lipstick I wore here is dazller lip gloss in shade.134.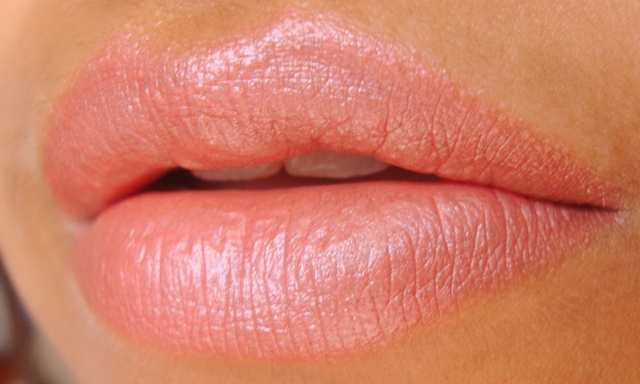 Tada.. You are done. I wear this look with my LBD, NOTD I did for the Elle 18 nail pops shade no 15 along with my favorite yellow flats, accessorize with lime green beads neck piece and black onyx studs. If you want to wear something on your hands, opt for black since lots of colour is already there in your look. Let your hair loose or just pin up half of it.