Hello everyone!
Today I am going to review the Maybelline Color Tattoo Eyeshadow in Shade 'Pomegranate Punk. This eyeshadow comes with a '24 hour' stay claim.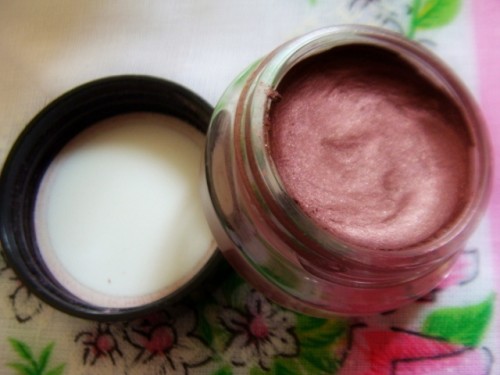 Product Description:
24hr intensity. Tattoo tenacity. Dare to wear our longest-lasting shadow.
Our ink technology creates super-saturated color.
Cream gel smoothes on for vibrant color that does not fade.
In 8 shades.
Price:
Rs.350
Usage Instructions:
For a High impact look – Illuminate. With fingertips, sweep all over eye from inner corner and work outwards. For added drama, darken as desired.
My Experience with this Color Tattoo Eye Shadow:
Packaging: A glass pot packaging with a black twisting cap. The pot is heavy. I guess all creamy make up products come in glass packaging.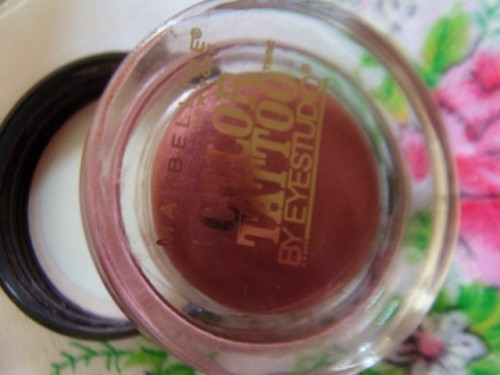 Colour & Texture: Pomegranate punk is beautiful muted pink. It is not a pure form of pink. But it has mixture of other color. The shimmers are present just to brighten up the application. It is not a very shimmery kind of shade.
The texture is creamy. So, it is easy to apply for beginners too. There is no problem of falling and cleaning the mess after doing the eye makeup. Since it is creamy, it serves both the purpose of eyeliner and eye shadow. Pinky eyeliner also looks nice. Have you tried? But just that it is not very prominent on the eyes. I rarely use it as eyeliner. But as eye shadow definitely most of the time.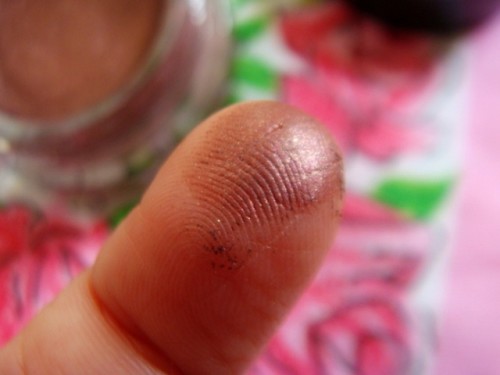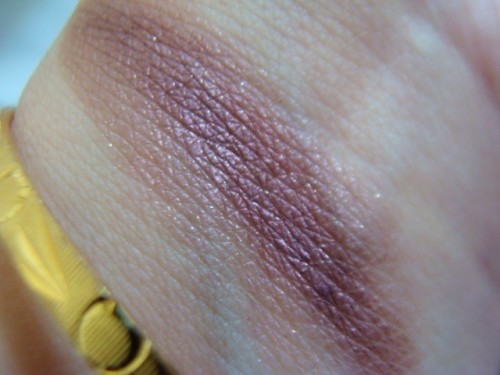 How it works: It is creamy so, just dabbing with fore finger or little finger gives a neat look on the eyes. It dries off very soon, so got to be fast if you have to blend and do some experiments. I hardly do any complicated look. So, for me the drying has never been a problem.
The shade and the shimmers in the eye shadow do not get moved around eyes. Even if you accidentally touch the eyes, there is nothing that gets spoiled. It does not get messy nor does it gets faded. Though the product is creamy, it does not get crimpled or even creased at the folding ends of the eyelids.
Why I like this Eyeshadow?:
Beautiful shade
Creamy texture of the eye shadow
Does not crease on the eye lids
Stays intact wherever it is applied without creating any mess around the eyes.
Affordable price
Shimmers add brightness to the color
A daily usable shade.
Why I don't like this Eyeshadow?:
Over time the eye shadow might dry in the pot.
Got to be quick in blending since it dries up very quickly.
Makeup and Beauty Home Rating: 4.5/5
My Recommendation:
Yes. This is the first shade you should own from the range. Then, go about picking up different shades of the range.
Would I Repurchase?:
Other colors.