Good Day Ladies!
After eyes, lips are the most attractive part of our face. The various tempting lips shades available in the market make those beauties (including me!) sad when they find it not suitable for her pigmented lips. Naturally pink lips are always in demand, and to retain it or to achieve it in a place like India with this hot weather and scorching sunlight is quite a hard work; but not impossible.
So, I am going to share with you all some of my own experienced homemade treatments to lighten dark lips at home.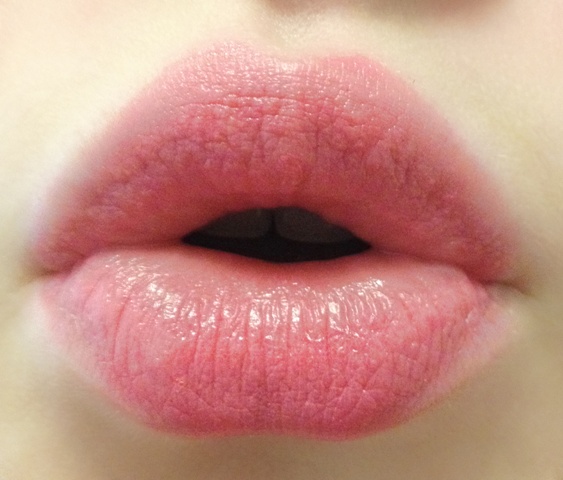 Before checking the amazing tips to lighten dark lips naturally, let us first see the reasons why we have partial dark or dark lips:
Tanning: The first and foremost reason is tanning; like I said before. Those beauties with a nice pout are mostly victims of tanning. The sunlight falls right over the upper lip and it gets tanned easily, as the upper lip somewhat acts as a shed for lower lip, it stays safe.
Licking: Without our attention or notice, we lick our lips more than 50 to 80 times a day! I understand the dryness of that momentum act, but licking also causes darkening of the lips. This habit must be discontinued at the very childhood; otherwise the result will be very disheartening!
Caffeine intake: Those who drink coffee or tea 5-6 cups a day are totally ignorant to their lips. The more than usual intake of caffeine causes darkening of teeth as well as lips.
Smoking: This I hope knows everyone! Chain smokers must be aware of this fact that if they continue smoking, they are causing hazard to their health as well as their looks!
Lip products: Not all lip products are safe. Whenever buying any lip product, make sure it has a list of ingredients. Products with no ingredients list are supposedly not worthy. Using too much lip products can also be harmful for your lips.
Natural Treatments for Dark Lips:
Honey & lemon pack: Mix one teaspoon honey with one teaspoon lemon juice and apply it on the lips. Do not wash or remove it until you need to. Whenever you are staying in, apply this pack. Both honey and lemon works as bleaching agents, they will help in removing the tan on the lips and getting out the pink lips with daily use. It is one of the at-home remedies to lighten dark lips.
Vitamin E Capsule: Cut open a Vitamin E capsule and squeeze out the oil; apply it on the lips. Every night, before going to bed, apply this. This treatment might take a good time to lighten dark lips but the result will worth it.
Oil Scrub: Mix equal quantity of olive oil and coconut oil, and then add one teaspoon sugar. Scrub your lips gently with this mixture for at least 15 minutes. Use this scrub twice a week regularly to get soft and pink lips.
Herbal Treatments:
Mash 6-8 coriander leaves and squeeze out its juice. Apply it directly on the lips, reapply in every 2 hours. This will help you get that pink tone on your lips.
Cut a small piece of beetroot and gently rub it on the lips in order to make them pink. Daily or regularly using these herbal treatments will give you your baby lips back soon.
Mash 4-5 rose petals in to a paste and apply it on the lips. Do this at least once a week to lighten the pigmented lips.
Take one or two drops of yogurt and massage it gently on the lips daily before taking bath. The best bleaching agent, yogurt will remove all the tan and pigmentation from the lips.
Fruits in Help:
Apply the fresh coconut milk directly on the lips (daily if possible) to lighten the dark lips.
Make a fine paste of pomegranate seeds and apply it on the lips, this will help you get pink lips sooner.
Apply either cucumber or lemon juice to lighten the lip color.
Take one tablespoon of orange peel and make it a paste mixing with raw milk and apply it as a pack on the lips. Orange peel is very essential and helpful to lighten the skin tone.
Additional Tips:
Always try to wear lip balm that has SPF.
When you are doing facial, also apply lip packs (mentioned above) on the lips.
Even if you are not experiencing chapped lips, do not forget to wear lip balm to keep the lips balanced in moisture.
Wear lipsticks as much as you need as they might also be the reason of the pigments.
So, I think it is enough for this time. I hope you guys find these tips helpful. Please share your comments and views about it with us.  :)