Skincare these days is like a course in the English alphabet. After BB creams, when the CC Creams hit the market, I just had to jump on the bandwagon and get myself the Lakme CC Cream in the shade Beige! Read on to know how this much talked about product fared for me!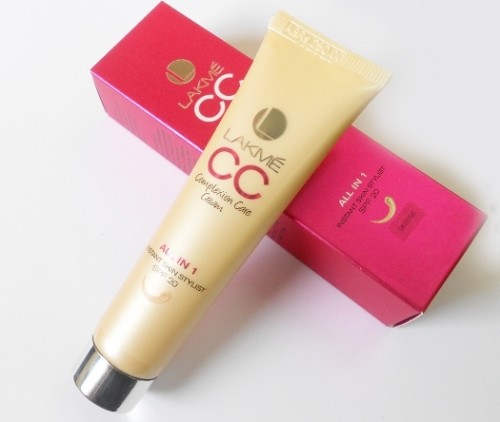 Price and Quantity:
Rs 250 for 30 g
Product Description:
Lakmé CC stands for Complexion Care cream. It combines the goodness of your daily skin cream with just the right touch of make-up to give you that perfect look in just a few minutes. Its skin care benefits include sun protection (SPF 20), moisturizing, brightening and freshness while its make-up benefits are an even skin tone and basic coverage.
Shades available:
Beige (for a fair to wheatish complexion) and Bronze (for a dusky complexion)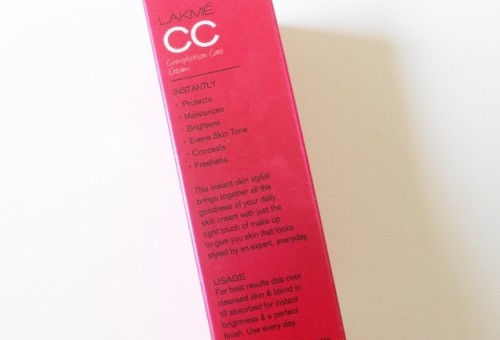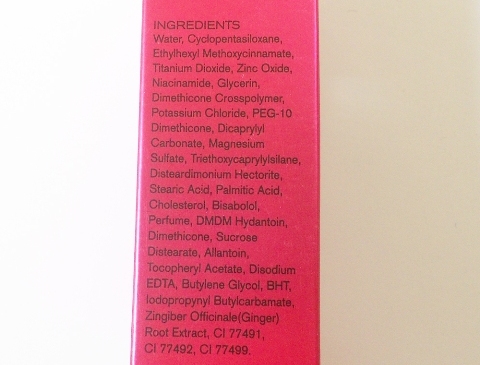 My Take on the Lakme CC Cream:
You can see from the pictures that Lakmé left no stone left unturned while thinking about the packaging too. It's posh and sleek – the gold-bronze-pink combination just looks heavenly!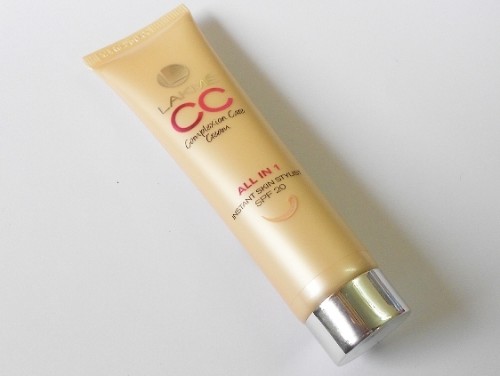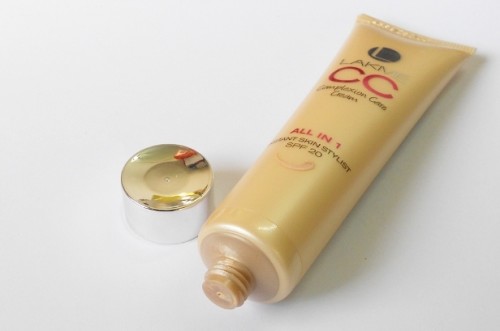 So, firstly, I must, must, MUST rave about the texture of the CC Cream. It is beyond amazing. It is super light, velvety, and it blends like a dream. It is an absolute pleasure to apply – I think texture and finish-wise this is the best tinted cream I've tried – among all the BB's – Garnier, Maybelline and Ponds. It honestly feels like I'm indulging my skin and I just love that feeling!!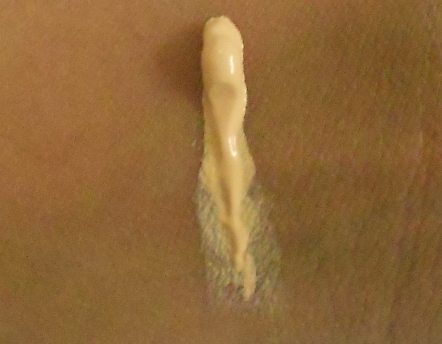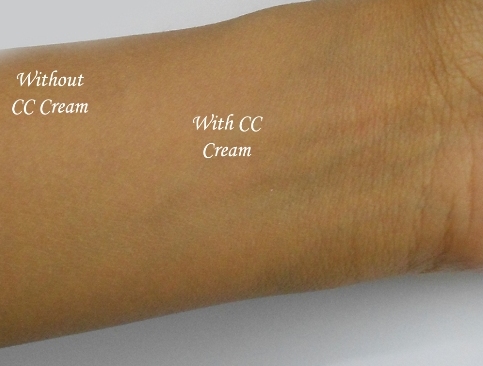 The CC cream gives higher coverage than the BB creams – there's visible reduction in the appearance of dark circles and slightly dark areas around the nose and mouth. The finish of the cream is essentially matte but depending on how oily your skin is, a bit of dewiness tends to start appearing in a while. Dry skinned beauties, however, will definitely need a moisturizer underneath. Oh and did I mention – the fragrance of the CC cream is AMAZING. It is fresh, summery and not overpowering at all :)
So far, so good. So what's the problem? The shades, for crying out loud! WHY are there only two shades?! I can't even BEGIN to describe how annoyed I am with the shade selection. I use the Maybelline Clearglow BB Cream in the shade Nude, so Beige in the CC cream is a bit lighter for my skin tone, while Bronze is, from what I've seen, darker. Initially when I apply the cream on my face, the white cast is quite evident. It takes about 20 minutes to half an hour to settle down and look more natural. Although the coverage is great and the texture is great, I prefer a very natural finish, with just a bit of enhancement of my natural skin tone – so I don't like that the cream is light for my skin tone, even if it's just a shade off. What is the point in buying a cream with amazing texture, flawless finish, concealing and evening properties – but the wrong match for your skin tone?
What's to love?:
The texture!!
Very reasonably priced
Gives medium coverage, conceals to quite an extent
Does not overly dry out skin
Super posh packaging
Contains SPF 20
Amazing fresh fragrance
Matte finish, evens out skin tone
What's to hate?
The stupid, stupid shade selection!
MABH Rating: 4.75/5
Final word:
The texture of the Lakme CC Cream is beyond amazing and the coverage is pretty good too BUT the shade selection leaves a LOT to be desired. If neither of the shades matches your skin tone – and there's a good chance neither will – I honestly don't think this is worth buying because the medium coverage of the cream makes the shade mismatch more noticeable. For me, it's better to stick to something that's tried and tested, and looks natural on you!
If however, you do find your match in one of the two shades, there is NO flaw in this CC cream and it'll become your new best friend!
Will I repurchase?:
I am really not sure because of the shade mismatch, however I absolutely adore the texture, coverage and finish of this CC cream and that makes it a winner for me.