I am a firm believer in Himalaya Herbals' products. They all seem to work for me plus the fact that they're herbal just makes them so much more trustworthy! Today I'll be reviewing an amazing face pack – the Himalaya Herbals Refreshing Fruit Pack. Read on to know more about this face pack!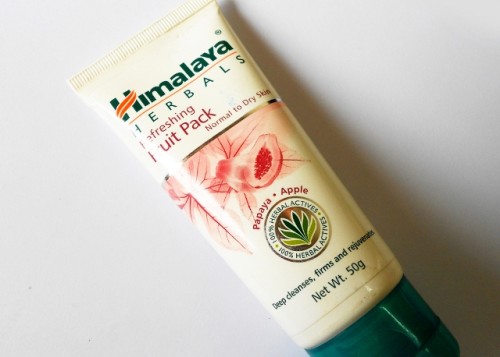 Price and Quantity:
Rs.60 for 50g
Shelf Life:
3 years
Product Description:
Deep cleans, firms and rejuvenates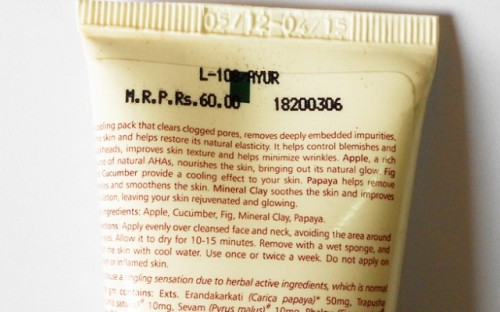 My Take on the Face Pack:
The fruit pack comes in a flip open tube packaging. The only grouse I have with the packaging is that a bit of the pack tends to get accumulated around the mouth of the tube. However not as much as, say, the Lotus Herbals Matte Sunscreen (around a month or so of using that, there is a MESS at the mouth of the tube!)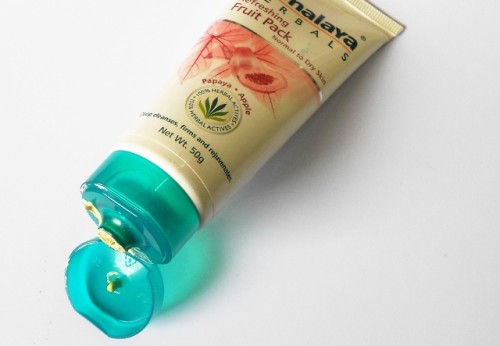 Coming to the fruit pack itself, it is in the form of a thick paste but it spreads quite easily and a little goes a long way. The pack doesn't take reasonably long to dry and doesn't make my skin tingle or feel uncomfortable. It did not break me out either. It is quite easy to rinse off and what I really adore about this is that it does not dry out my skin excessively.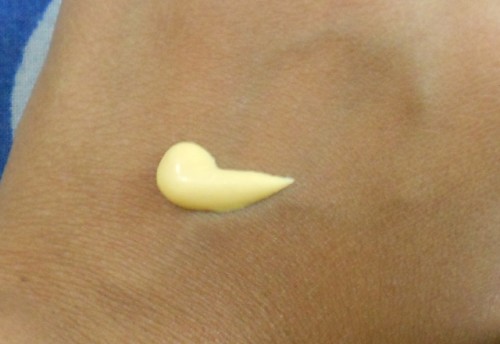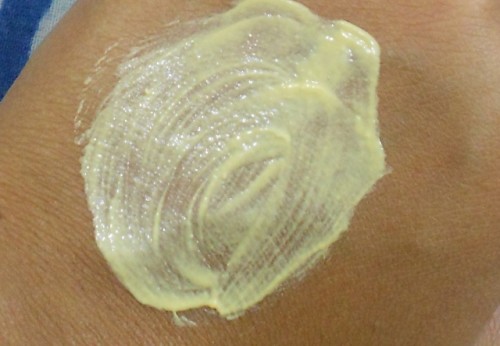 My skin doesn't feel dry or patchy which it does slightly after using the Himalaya Herbals Mud Pack. I guess this is because this fruit pack is specially formulated for normal to dry skin. However it does not over-hydrate the skin either so it's not like oily skinned girls should give this a miss, do try it out!
So what about the results? I love them! The pack leaves my skin feeling fresh, clean and rejuvenated. I can see a visible glow immediately after using the pack though it doesn't stick around for long but at least I can see the effects of the pack within minutes of using it! I don't really know about the firming claim – but I do know that my skin does feel a bit tighter after using this – but then again most face masks and face packs impart that feeling.
Why I like this Face Pack?:
So reasonably priced
Herbal ingredients
Gently on the skin
Did not break me out
Does what it claims to a large extent
Skin feels fresh and clean without feeling dry
Washes off easily
Convenient packaging
Why I don't like this Face Pack?:
MABH Rating: 5/5
Final Word:
The Himalaya fruit pack is a packet-friendly fruit pack that is gently on the skin and leaves the skin feeling fresh and rejuvenated without over drying. Definitely recommend this one to all you girls! I will definitely repurchase.