Fake that glow!!!!! If there is something I long to get so badly then it would be that dewy glow. There is some devil inside me that calls out for dewy, glowy skin every time, everywhere, obviously at the dreams too :D Okay, that is too much, but that's how I greet that glow devil.
Today I present to you girls, a product that can give you temporary glow though not permanent one. Welcome Miss. Everyuth Golden Glow Peel Off.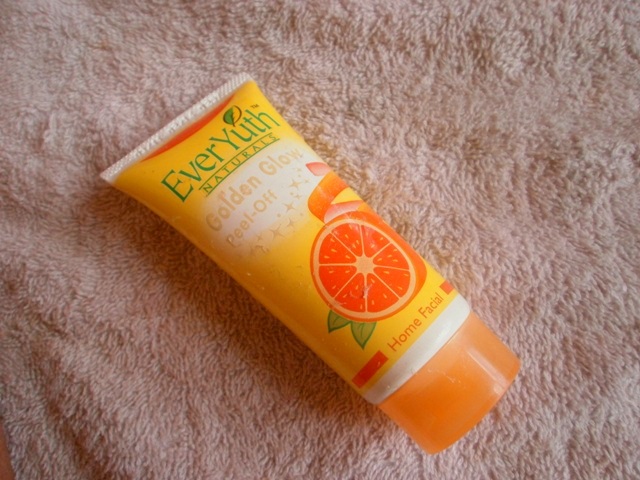 Product Description:
Everyuth Naturals Golden Glow Peel-Off with orange peel extracts and glitter particles, which gives you an instant glow and fairness when there's no time for a parlour facial. Its 3 way action works wonders on your skin by peeling away dirt and bacteria from within the skin pores. It stimulates blood circulation and oxygen supply which gives instant fairness with a golden glow.

Price and Quantity:
Rs.60 for 50 gm

Ingredients:
Water, Alcohol, Polyvinyl Alcohol, Propylene Glycol, Methyl Paraben, Fragrance, Vitamin A C E and F, Gellan Gum, Orange peel extract, Ascorbic Acid, Lactic Acid etc.
Shelf Life:
3 yrs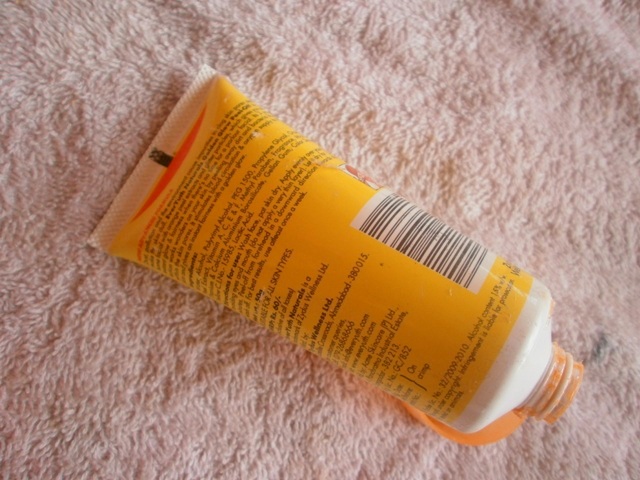 My Experience with the Product:
I think peel offs can be enjoyed while using. Just take some , spread on your skin, Peel Peel Peel. I love peel offs as I enjoy it every bit while removing. Zip Zap Zoom. This peel off comes in a normal tube packaging with a squeeze out mechanism. It is travel friendly . This peel off is a gel type mask with golden glitter particles that gives the temporary golden glow to your skin. It smells so artificially like oranges. Not nothing to be worried. It is quite easy to apply.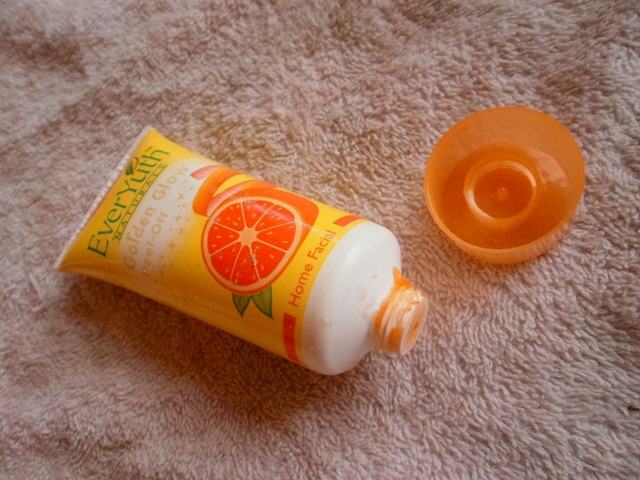 Gives a fake glow for quite some time. It is suited for all skin types. It cleanses the skin well. Traps out dirt, grime etc,. and gives a healthy looking skin. Not to forget, Instant Fairness! :D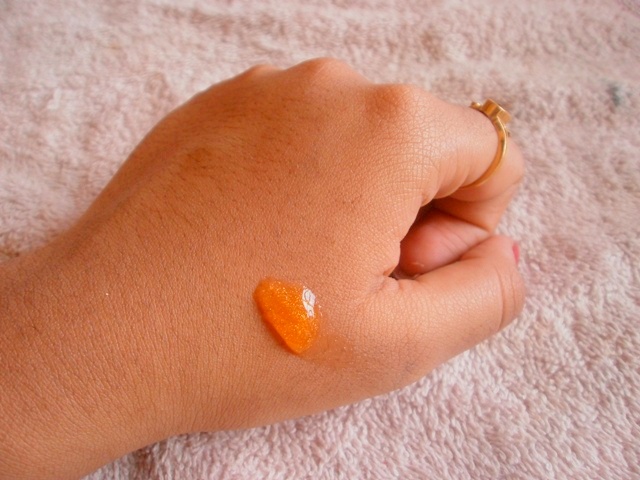 Why I like this Peel Off?:
Yeah yeah, imparts a GLOW
Affordable and availability
Cleanses well
Instant fairness, we Indians always drool for :P
Easy to use and remove
Glow stays for a decent time of period, along with healthy looking skin
Why I don't like this Peel Off?:
Fragrance and cellan gum is used (no no not bubble gum)
Can be drying for dry skinned girls
Results are just temporary, I mean FAKE
MABH Rating: 3/5
Do I Recommend?:
Yes girls if you too have a devil inside that longs for glowy glowy skin. Have any party to attend? Zip zap zoom , just like the model does. :D
Will I Repurchase?:
Definitely. Until I can gulp down a bulb! :D