Hey beauties! :)
Here is one more lipstick review of mine. I am very much addicted to lipsticks and the first makeup product of mine was a lipstick which i was bought in my school time. When ever I saw a beautiful shade lipstick I can't resist myself to buy.
Okay now coming to this particular Elle 18 lipstick which I bought some months ago.. It is very affordable and good for college going girls especially as it won't affect their pocket money so much. Lets read about it in detail..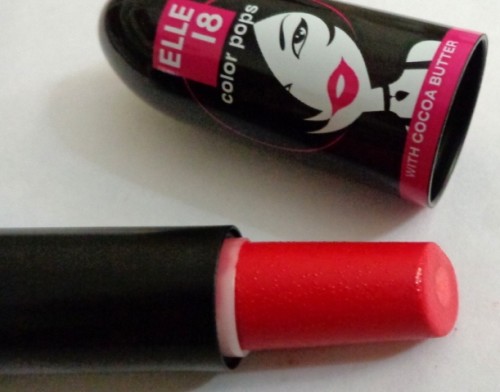 Price:
Rs.100 for 4.3 ml
Shelf life:
30 months
Shade:
No.27 Rosy Blush
Ingredients:
Cocoa Butter, Rose Water ,Almond , Jojoba oil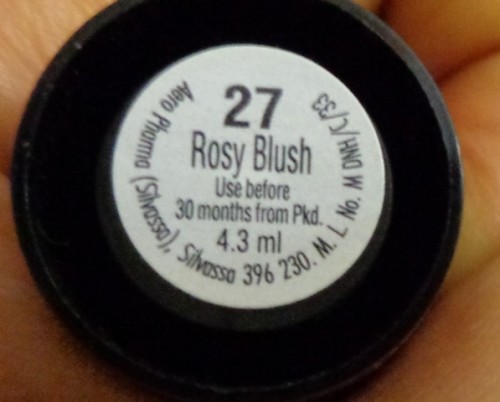 My Take on the Lipstick:
I love the cute packaging of Elle 18 lipsticks; very girly type. It comes in a black packaging which is very sturdy and travel friendly.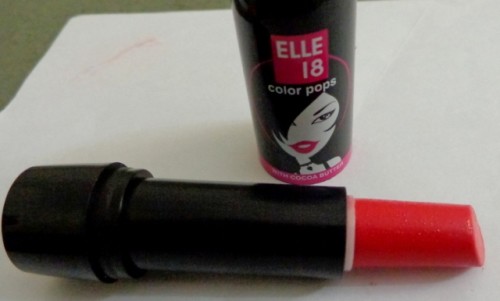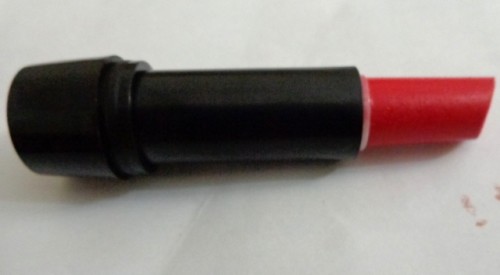 On the other hand the shade is also very pretty orangish red type. I believe that orange-ish red suits most skin tones than maroon-ish red. The shade will better match medium to fair skin tone girls. It is a kind of bridal shade. The lipstick is super pigmented, a single swipe gives an opaque coverage and a shape to my lips. It gives a soft finish to my lips and moisturizes also for a long time.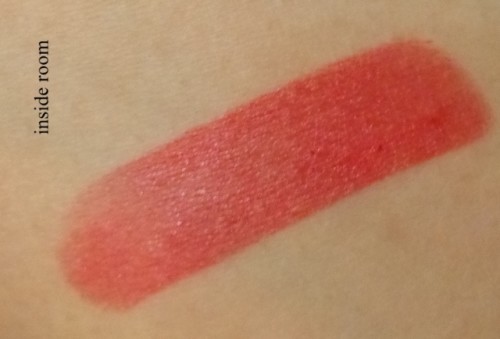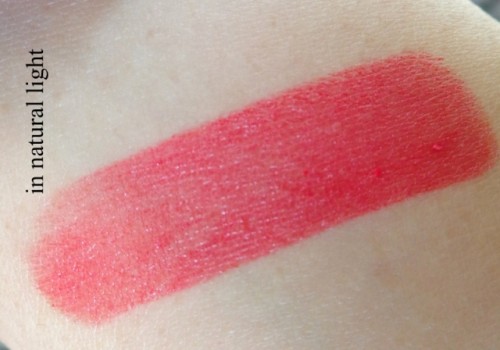 The finish is not thick or creamy but quite glossy. I love the perfect finish of it. And it stays for well 2-3 hours on my super dry lips without chipping. I think that's good, at this price you can't expect more. It is a best lipstick for college going girls and it is a very stylish lipstick as well.
The problem with this lipsticks is that they might break from the bottom, if not stored in refrigerator.
Now see my LOTD.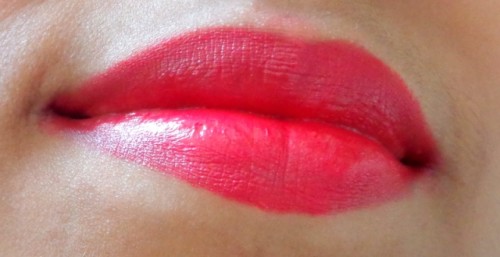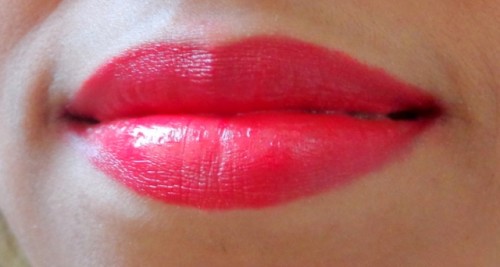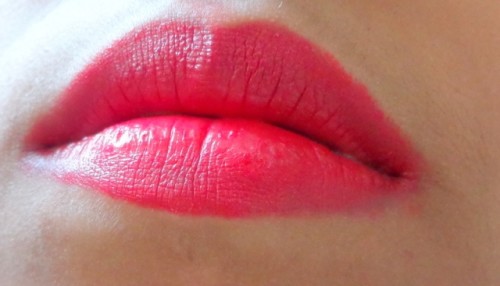 Why I like this Lipstick?:
Very stylish and study packaging
Affordable
Easily available at any cosmetic store
Very pretty color(bridal type)
Well pigmented
Smooth texture
Why I don't like this Lipstick?:
May be staying power (but I don't think it is a -ve point due to its low price)
MABH Rating: 4.5/5
Final Verdict:
It a must buy for college going young girls or if you want to try some thing really affordable and good, then grab it/other shades of this range. It won't disappoint you as well as your pocket.