Hello Girls!  :-)
Our body is made up of protein. Protein is present everywhere in our body sometimes as a pigment in hair, as enzyme is gastric juices, as hormones, as antibodies etc. etc. It is one of the most important ingredients in our food. But what makes it so important???
The answer is protein is a body building food, we are quite accustomed with fat restricted diet, carbohydrate restricted diet but in normal body condition protein intake remain same, well I am not going to write about nutrition, as it is a beauty blog. Here I will write on the my all-time favourite homemade protein rich pack.
In market you will find many protein packs for hair and skin but they are extremely expensive and moreover they are not at all chemical free. So here is my version of protein rich pack for dull, damaged, rough, malnourished hair. Try this once in a week and say good bye to damaged hair. Sounds like some advertisement right? :-P
Ingredients Needed:
Egg (best and the most inexpensive 1st class protein, rich in vitamins)
Coconut oil (my all time favourite ingredient, I use this in almost every hair pack.
Honey (Ewww honey!!!! It feels so sticky you thinking this? Then let me tell you one thing sweetie, you are absolutely wrong. Honey might feel sticky when used alone, but when mixed with any other ingredient it does not feel sticky at all.
Lemon (We all know the magical power of lemon, I am mainly using this to add shine to my hair and to remove dandruff (though my scalp is totally free from dandruff)
Essential oil (optional) Use it if you cannot stand the smell of eggs. My all time favourite essential oil is lavender. But you can use some other oils too for example rosemary and tea tree is great for hair.
Big bowl
Spoon
Preparation and Usage:
Break the egg and keep the egg white and yolk in a bowl (I am using one egg, you can use as many as you want according to your hair length)
Add 2 tablespoons of coconut oil, 1 tablespoon honey, 1 lemon juice, essential oil drops, (my essential oil got over so I have to tolerate the smell of egg)
Mix well, and apply on root to tip.
Keep this for 1 hour or until it gets dry. Wash with plain cold water then wash your hair with mild shampoo.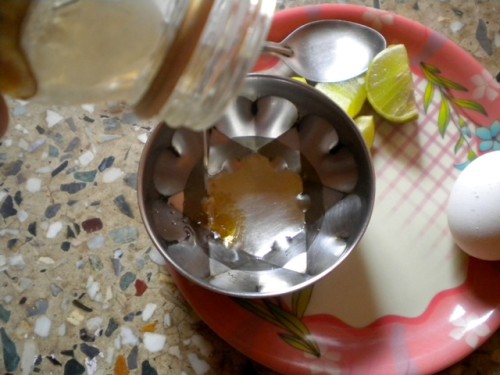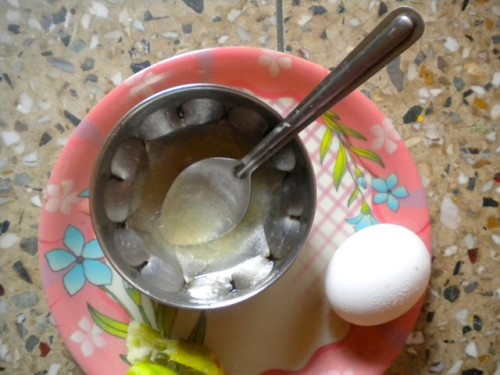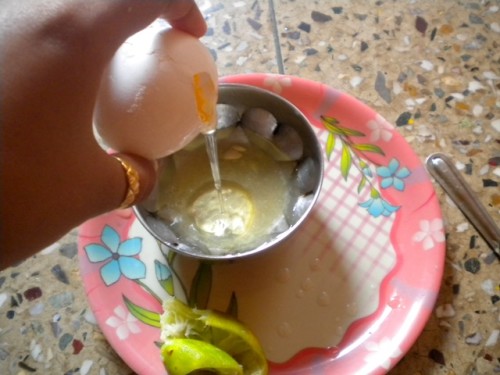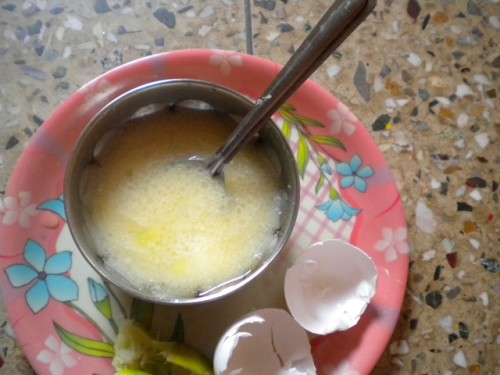 PROS of this Hair Pack:
Protein rich.
Adds volume to hair.
Ads shine to hair which last for 3-4 days.
Fights dandruff
Removes scalp infection.
Repairs split ends with regular use.
All natural ingredients.
Easily available ingredients.
Easy to prepare.
Cost effective
No allergy, hair fall.
Hair becomes soft and manageable with regular use.
CONS of the Hair Pack:
Smell (If you don't use essential oil)
It is one of the best homemade hair packs which costs less and works more :dance:  I will recommend this to everyone. I am sure about one thing after every use you will fall in love with your hair  :heart: