Hello deariesss!
Again one more lipstick review from Coloressence Mesmerising Range and it is a perfect shade for winter especially. Here is the lipstick named Cherry Blossom. Now move to the detail review.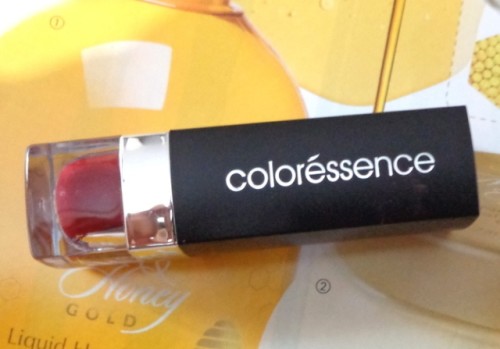 Price and Quantity:
Rs.150 for 4 gm.
Shelf life:
2 yrs.
Ingrendients:
Almond Oil, Vitamin E
Product Description:
Coloressence lipsticks are unique combination of coriander and basil extract.This lip color nourishes,protects,moisturises and voluminises the lips.It is hypo-allergic. These are 100% vegetarian.There is no animal ingredients.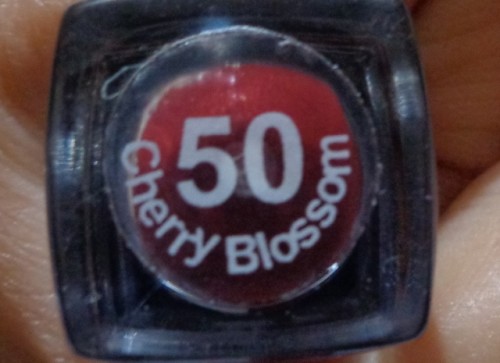 My Take on the Lipstick:
The lipstick was a gift from my friend who visited me some months ago. At that time I had only a little idea about this brand, so when I saw this lipstick (I am crazy for lipsticks), I eagerly wanted to try. And after seeing the out put (means shade), I was like 'Wow! such a beautiful shade.. Look.. I am looking more fair.. :blush: :blush: hehehe.. Okay now come to the different criteria of this lipstick.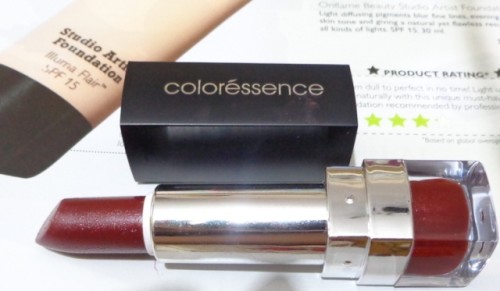 When I purchase any lipstick first I see the shade then texture, etc.. and the lipstick cherry blossom is a beautiful maroon-ish red shade with some colored tints in it. You can also use it as a bridal shade. The tints are quite invisible on lips but when the lipstick starts fading tints are clearly visible. And it also looks nice on my lips. The texture is a little dry. I always apply a lip balm underneath it (I have very dry lips).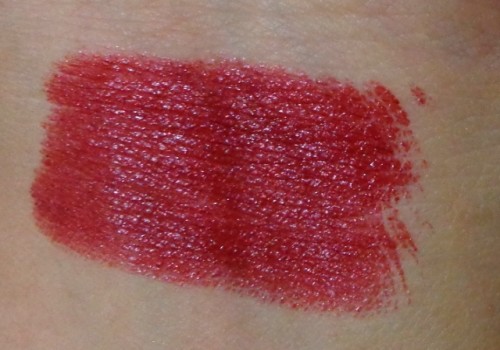 Due to its dry nature one single swipe doesn't give the perfect color, I swipe 2-3 times to get the opaque finish and that's the headache. There is no need to reapply the lipstick for 3-4 hours easily. But if I take a  meal in between then it starts fading immediately i.e. the color is transferable. The shade will suit most Indian skin tones especially medium to fair skin tones..
When talking about its packaging, it is quite good as compared to its price. The lipstick comes in a metallic bullet with a silky black cap which is very study and in the bottom you can find the  sample shade of the lippee, that help the person to find the actual required shade. The whole lipstick comes inside a black card board which keeps it safe. The details of the lipstick is written on this card board. Isn't it good???
Now see my LOTDs.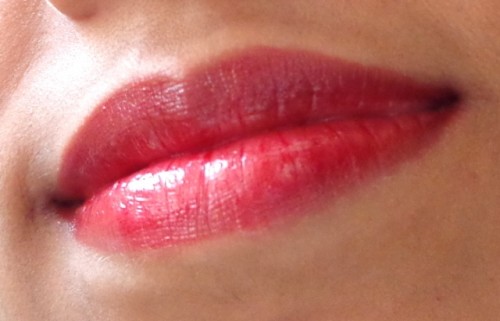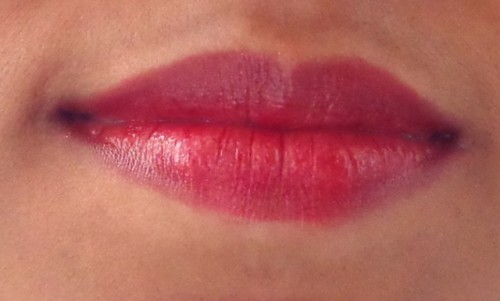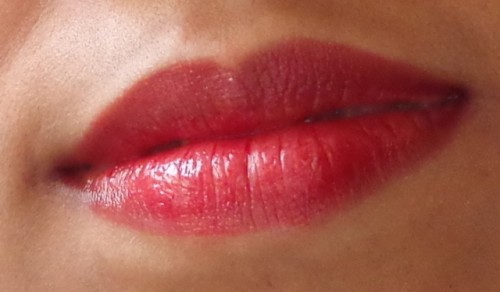 Why I like this Lipstick?:
A nice maroon-ish red color.
Sturdy packaging
Very affordable
Staying power is good as compare to price
Will suit medium to fair skin tones well
Why I don't like this Lipstick?:
Dry in texture
Always need a lip balm with it
MABH Rating: 3/5
Final Verdict:
If you love  applying dark shades, then it is must be a try one product. As it is so affordable, you can try it without any second thought.