This is my first ever fruit based deodorant. I am more exotic wild flower toned, musky lover. I like sophisticated smells and sometimes flowery only if its wild flowers. This is my first ever fruity smell and funny fact that it's named the same.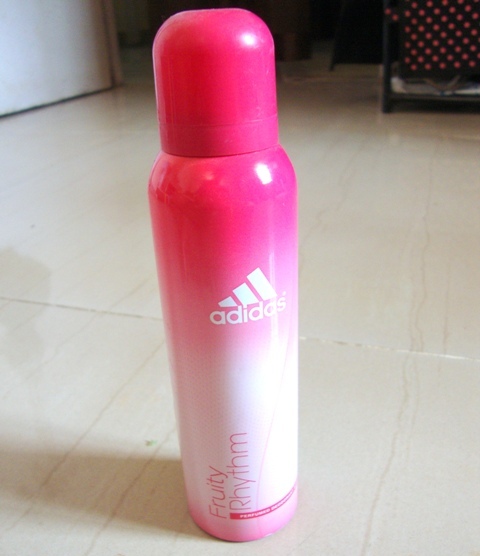 Product Description:
• Fruity Rhythm is a long lasting deodorant that provides a playful and energetic feeling to the one who uses it
• This deodorant comes in an elegant pink colored can. It's fruity and pink!!!!!!
How to Use:
Spray holding the can at 15 cm distance and indulge in a naughty fruity mood (k this I came up with myself)
Price:
Rs. 199. It is available at discounts and offers on online sites as well
Flavor Reviewed:
Fruity rhythm
My Take on this Deodorant:
Packaging: It is color coded. It comes in a pink metallic spray bottle and a cute cap on top. I totally love the colour and its very travel friendly as well.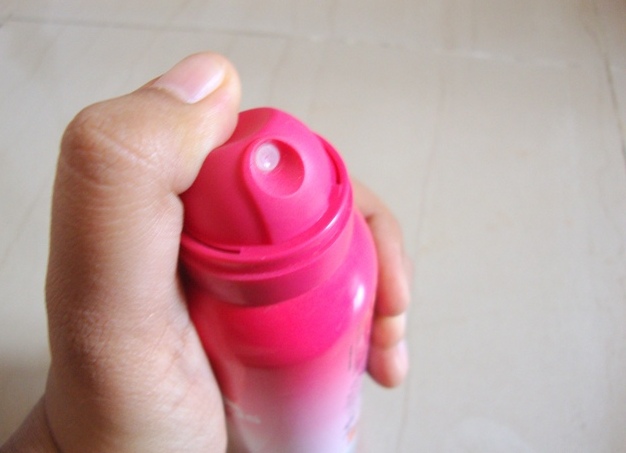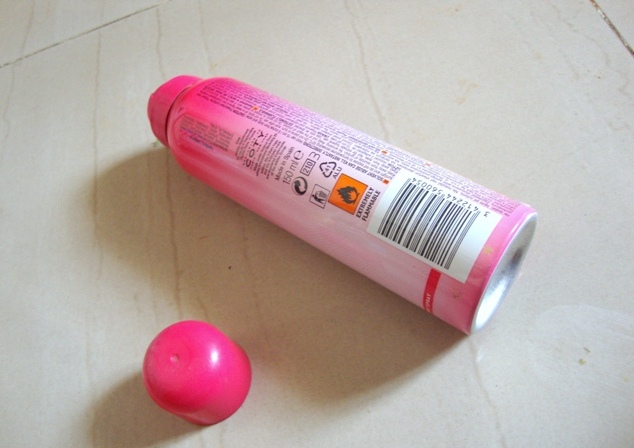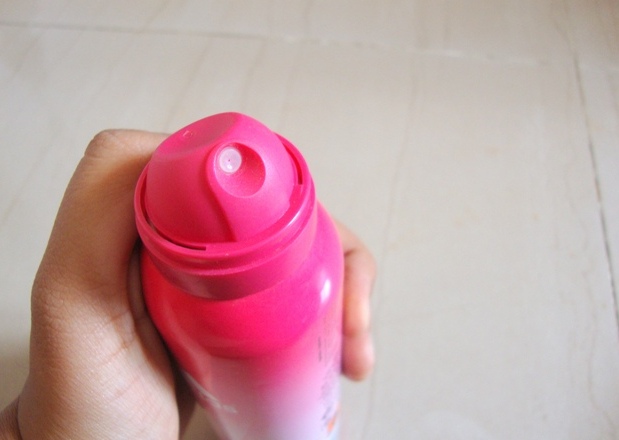 Fragrance: The fragrance is very fruity. It reminds me of strawberries and cherries I think. It stays fruity most of the time. It is a great fragrance for an outing, beach etc. For office wear, I don't think so. Not one bit of musk in it and I don't like this one for that reason but pink lovers will love this one. I am more tomboyish. I see pink everywhere when I smell this (wink)
Staying Power: It stays for around 6 hours without losing the scent and then starts fading slowly. It effectively stops body odor and also very good on sensitive skin even (like mine). Their perfume variant is equally good I heard. It turns a bit flowery in the end actually so may be it's not completely fruity. The bottle lasts for at least 2 months if used daily which most of us don't so it's gonna some really long.
Why I like this Deodorant?:
Very fruity fragrance
Travel friendly
Can be worn on usual occasions easily
Its pink ( I don't love it that much but people do )
Good even on sensitive skin
Will come for 2 months at least
Good staying power for the price
Does not change the smell much.
Why I don't like this Deodorant?:
Too fruity which few may not like
Not for office wear.
MABH Rating: 4/5
Do I Recommend?:
yes sure. Like I said its pink girls
Would I Repurchase?:
Nope. Not for me!