How many times I have expressed my love for matte lipsticks here? You don't remember? Then let me remind you, I love and heartily love them! I could use only one matte lipstick shade whole my life rather than using many glossy ones, seriously! And, now it has been my sheer passion and craze to stock more and more mattes in my counter!
So, when Maybelline launched their first ever matte range in India, I got all so excited and curious to get it! But these are so in demand that within a couple of weeks it went out of stock but somehow after pleading and requesting, I got it all (yes all 5 shades, now see how crazy matte lover I am)! So, here is a swatch post of All Maybelline Colorsensational Bold Matte Lipsticks. Enjoy!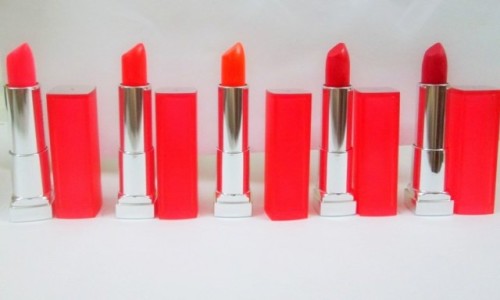 Shades available:
MAT1 (Coral 323), MAT2 (Coral 325), MAT3 (Coral 326), MAT4 (Red 688), MAT5 (Red 692).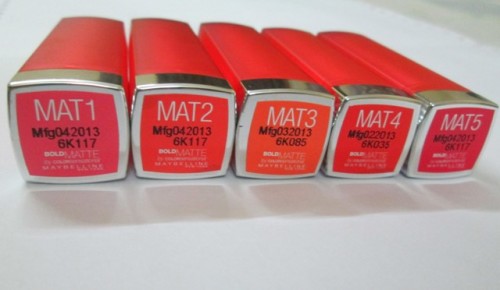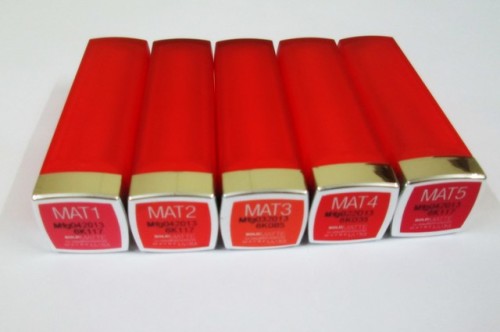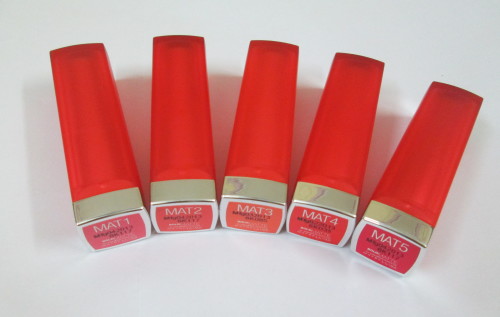 Maybelline Body Matte Lipsticks – First Look:
MAT 1: This is a bright pink shade. I am little bit confused why it is called Coral 323, because it is not at all coral, its sheer pink in shade. This shade might not be for dusky beauties.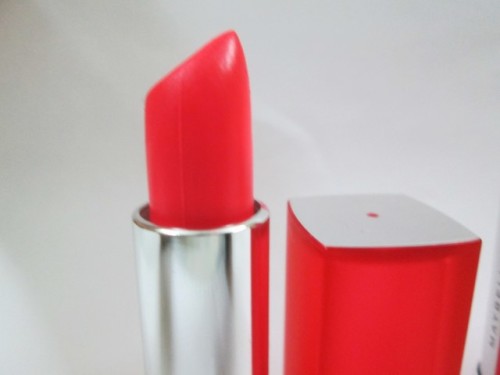 MAT 2: This is a lovely reddish coral shade. This is also very bright in color and at the same time very pretty. This is nice shade is quite bold for dusky beauties, perfect for medium to fair beauties.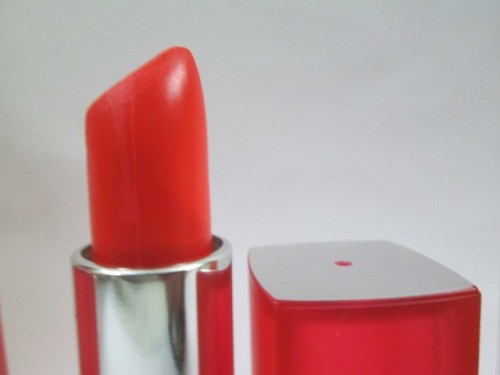 MAT 3: This one is a pure coral shade. The bright orange shade is quite bold enough. I don't know how many of you will actually go for this shade but as I am a bit over the line daredevil to wear a perfect orange shade on lips.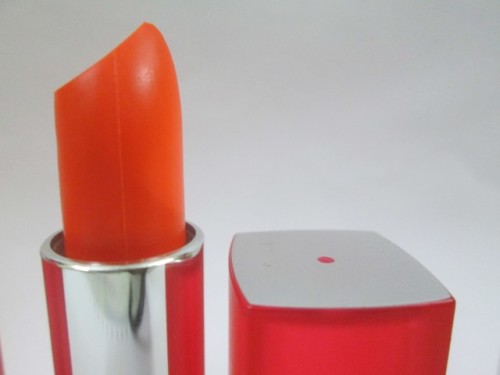 MAT 4: This is am…. (OMG OMG!!!) wait for it….mazing! This shade is bight siren red and I am already in love with this one! Most of us will love this shade without a doubt.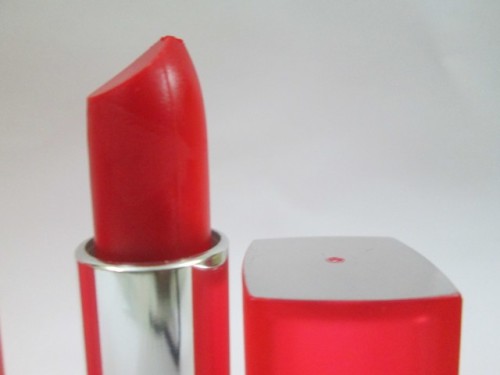 MAT 5: This is a reddish magenta kind of shade. This shade is perfectly matte and bright in texture and color. This shade is a very pretty and classy shade for all skin types.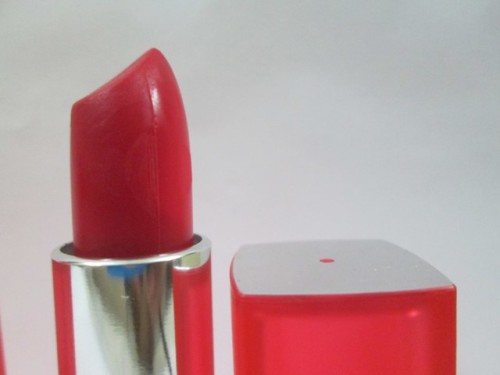 All Maybelline Bold Matte Lipstick Swatches: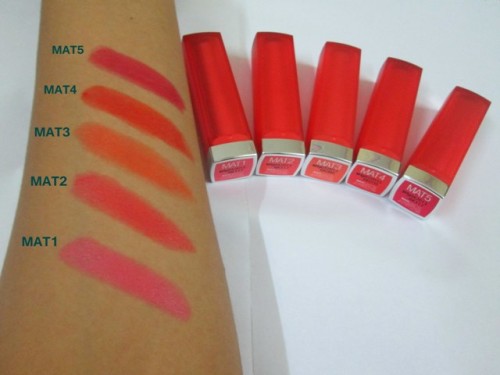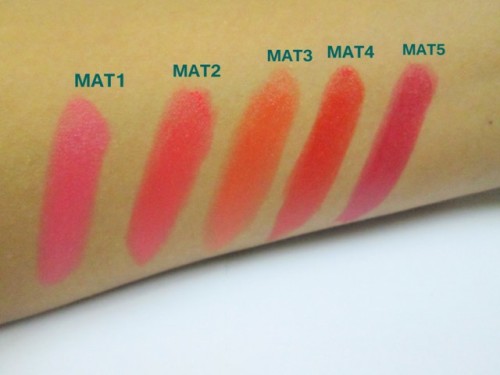 I am very much excited to try them all but my only concern is these shades are all very bright and probably not all the shades are for every skin tone. I will be reviewing most of these shades for you guys. But I am quite bold enough to try these out and rock in them; but are you?