Most fashion conscious belles and women today love to sport their long legs and sleeveless arms. Going bare on on lookers and enchanting them with your typical feminine charms is now looked upon as something that you have every right to do. This is because you are a woman; the nymph of beauty; one whom God has created with utmost care and passion. Yes today's women are very conscious about their body; they don't mind sporting and flaunting their beautiful curves and lines in public.
In order to expose certain body parts women often have to go in for beauty treatments like waxing. Itis a hair removal procedure that'll remove all hair from your skin from the very root leaving your skin smooth, glossy and sexy. Waxing since many years has been a popular beauty rite among st women all across the globe. Waxing can be done on the legs, arms, hands, thighs, backs, buttocks.
Hot waxes can be used during the procedure or even cold waxes can be used. Also nowadays another type of Waxing has come up called Brazilian waxing for the Bikini wearers. It is pubic area waxing. Whatever waxing you are opting for, your skin becomes really sensitive and vulnerable after a waxing treatment and so you need to take special care of your skin post waxing.
Here are some tips on how you should care for your skin after a waxing treatment.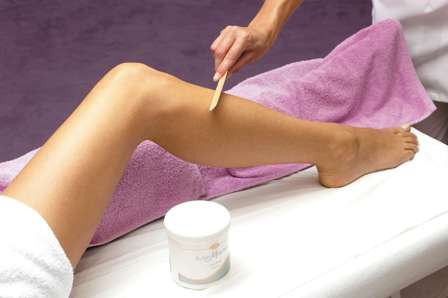 …