We all want a glowing radiant skin but it's not easy to maintain a good flawless skin in an environment that's so very polluted, smoky and full of air borne micro-organisms which can easily act on your skin damaging it untimely. Therefore a regular skin care regime is an essential requisite if you wish to maintain the beauty of your skin.
Skin cleansing no doubt is the first step of skin care. It aims at cleansing the skin of all dirt, sticky oil and dust that have layered your skin all along the day. You will probably use a bar cleanser or bar soap for skin cleansing. The next step is toning which often many of us miss out or neglect. We fail to understand the importance of skin toners. We think skin toning to be a discretional or optional step that can be avoided if we wish. But the truth is just the opposite because skin toning is a mandatory step in your CTM Routine and a proper skin toner can actually give you a wondrously fresh, radiant skin texture.
We often tend to skip the skin toning step because we do not know actually what a skin toner does to our skin. Well, a skin toner is a skin PH-Balance restorative formula. Your skin after the use of a cleanser often loses its normal PH-Balance which a toner can normalize or restore. Therefore it's very important to use a skin toner.
The market has loads of chemical-based skin Toners but instead of using those toners on your skin I would suggest you to try some homemade skin toner recipes. Market-based skin toners are expensive, have chemicals in them. So those will not only drain out your pockets but prove harmful for your skin as well.
Here, try out these wonderful homemade skin toners made out of ingredients straight from the shelves of your kitchen: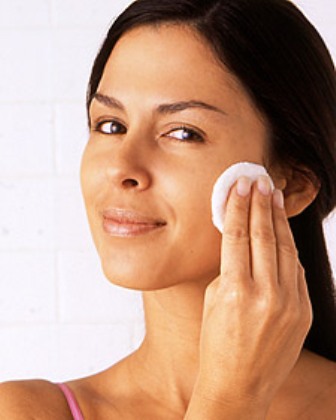 …