I know many of us always are in a big dilemma while doing makeup for office. What colour lipstick? Should I do a soft brown look or just eyeliner? Should I go for a purple or blue eye makeup? Yes there are some things you need to follow on a formal attire and environment but I say make yourself a bit colourful with simple yet sophisticated looks in makeup. But then what if I have a party to attend later?
Chill girls. Everything has solutions. I hated doing only a soft blue eye makeup look tutorial. As I didn't want to waste an entire post on a simple look so I have given two different coloured soft looks (Blue eye makeup and purple eye makeup) since both the procedures are same and to save another wasted post just to give another colour. I have given extras to convert them into party wear. You know me always with two looks.
Also Read: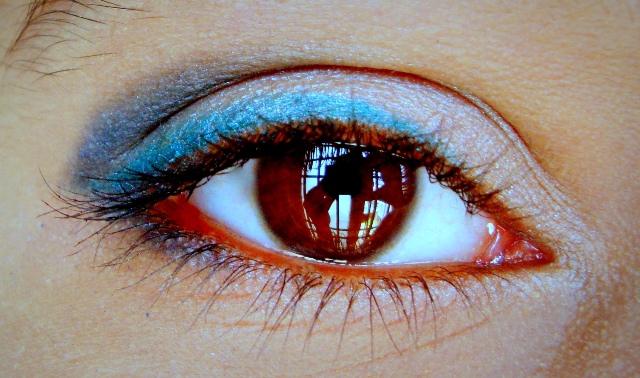 Here is the procedure:
Products used:
Lakme perfecting foundation
Lakme radiance compact
Eye shadows from random palettes
Vov colour crayon crème eye pencil in green
Vov colour crayon crème eye pencil in metallic blue
ADS eye pencil in black
Dazzler mascara
Street wear kajal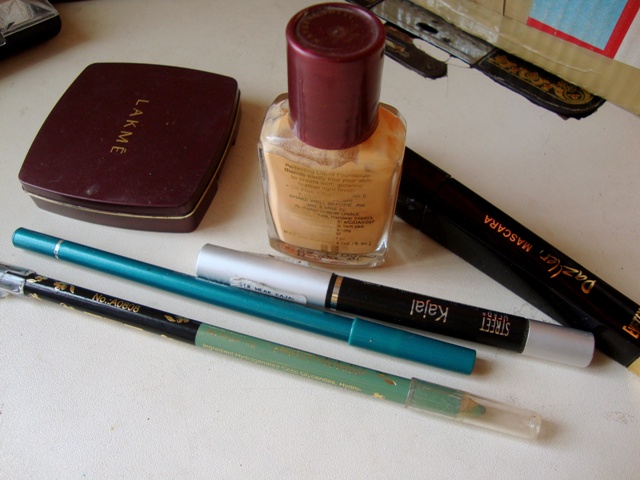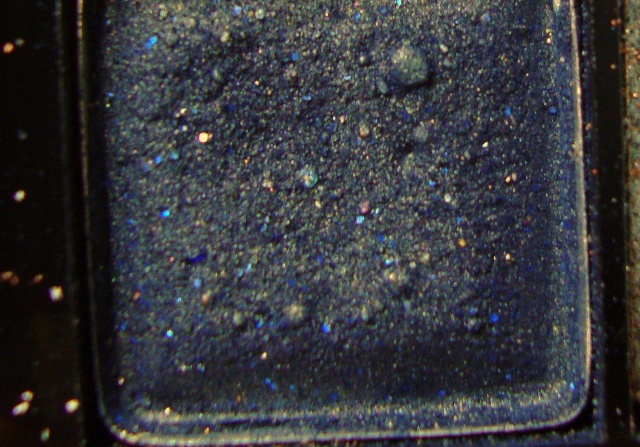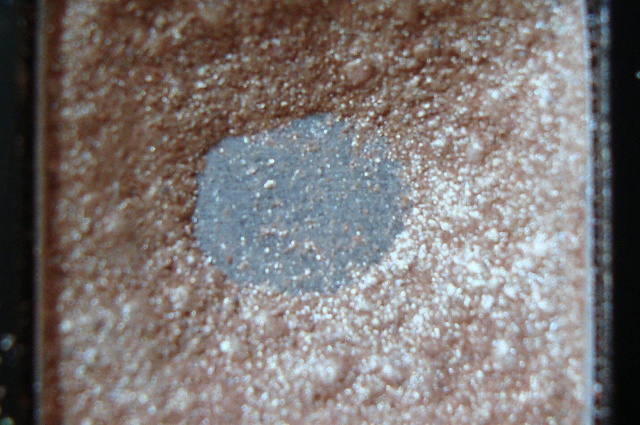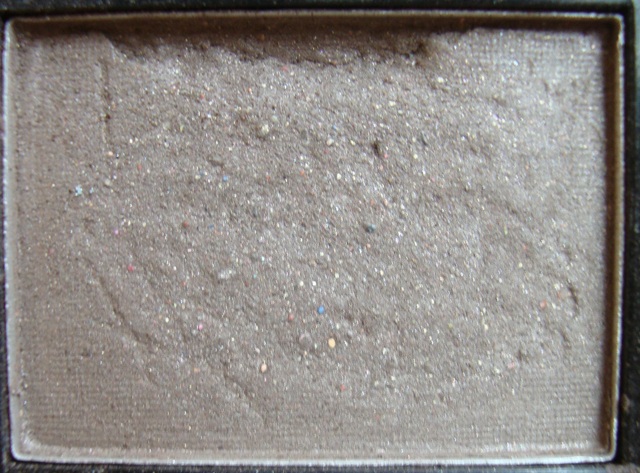 Steps:
1. Prime and prep your eyes. Fill in your brows with brown for the blue eye makeup look or black for the lavender one. Apply a nude colour (either shimmery or matte) all over your eye lid.
2. Apply a navy blue eye shadow in the outer corner. Blend well. Add if you feel it's too light. Now using a nude brown, blend the blue into you crease.
3. Add loads of mascara. Since you don't use kajal much for office, mascara can pop your eyes out. Use black since the look is soft. Brown can be opted as well.
4. If you wish to line your water line with white. It will literally make your eyes huge. Use sparingly as too white will only get more attention. You are done with your blue eye makeup for office!.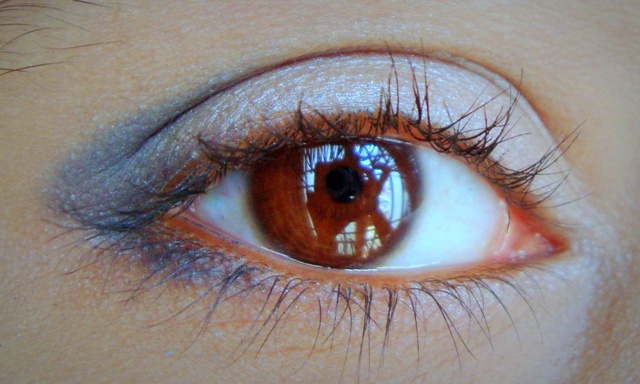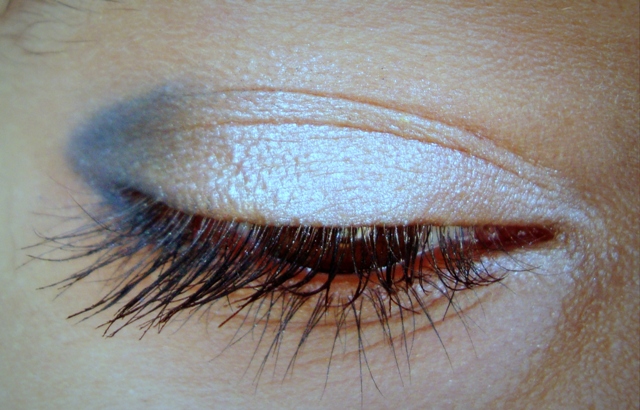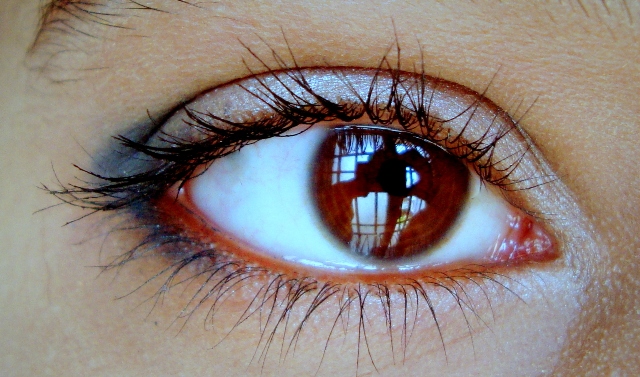 For the conversion: For both looks, one can use green, lavender, pink (as in hot pink), purple or any jewel tone. Earthy tones look good for a dinner or an occasion like a wedding so carry deep brown, olive green, oxidized gold etc as well. Please avoid red or any shadow with red undertones like rich coral. If you want add coral with brown or peach undertones. Red and blue make a deadly and dangerous combo.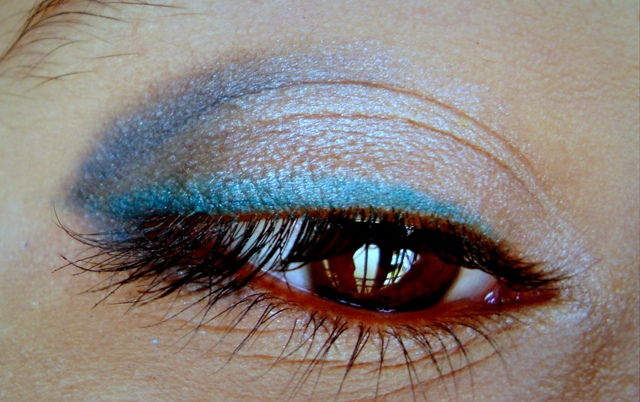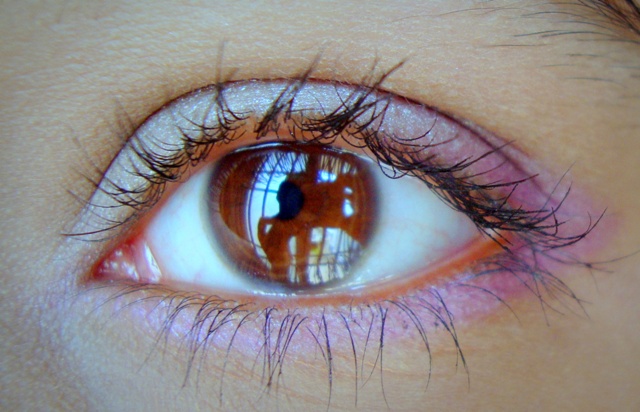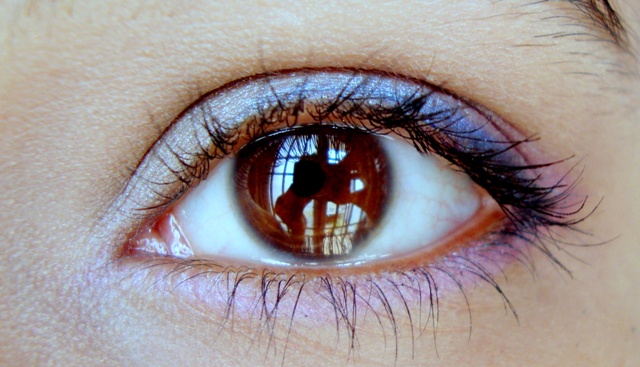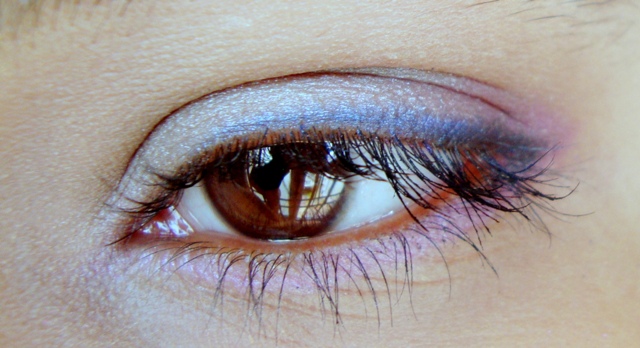 A colour rule to keep in mind: Using any two primary colours or exactly complimentary colours in equal ratio is not only a faux pas but also hurts any one's eyes that look at you. Eyes cannot identify primary colours together in large or equal proportions and gives a lot of stress to retina and its nerves.
Try staring at red and blue together like blue background with a huge red dot on it and you will find slight pain in your temples. Use pencils since it is easier to touch up and it is more comfortable to carry than eye shadows to your office. Keep translucent powder to remove oiliness and to dust on if needed. Carry a smudger brush. Also kajal and eyeliners will help making it look intense. Cat eye look is most easy to make it look instantly party wear.
Hope you guys like this. Let me know any other combo girls!  :-)