Hey girls!
I am starting this week with a small DIY post. Who doesn't want smooth and soft lips? To achieve this, one needs to exfoliate lips regularly. Lip exfoliation is very important to get rid of dead cells and flakiness from your lips. Lip skin lacks oil glands and thats why they get super dried compared to our facial skin. Try this homemade yummy cocoa lip scrub for baby soft pout.
I am sharing my version of cocoa lip scrub which is quite easy to prepare and use. And lip scrubs are awesome way to treat dry and chapped lips. You just have to refrain yourself from eating it.. it's that delicious!!  :-P
Also Read: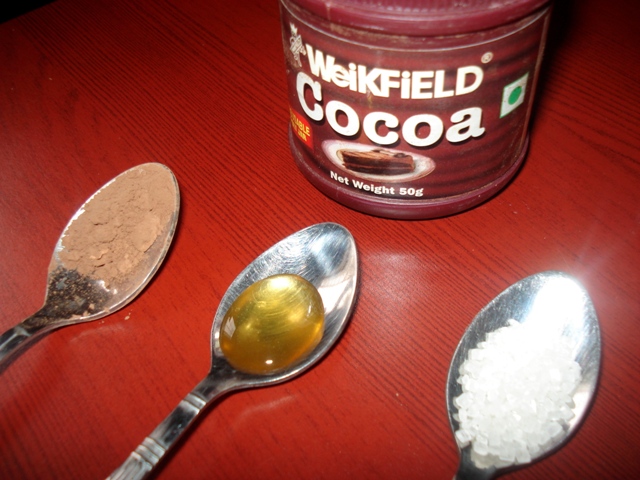 Requirements:
Cocoa powder – 1 measure
Honey – 1 measure
Sugar – 1 measure
Benefits of ingredients:
Cocoa powder: Cocoa contains fatty acids that retain skin's moisture. Enriched with anti oxidants that delay ageing process.
Honey: It has anti-fungal properties and seals the moisture within the skin.
Sugar: Sugar is a yummy and gentle exfoliator that scrubs away dead skin which in turn keeps your skin healthy.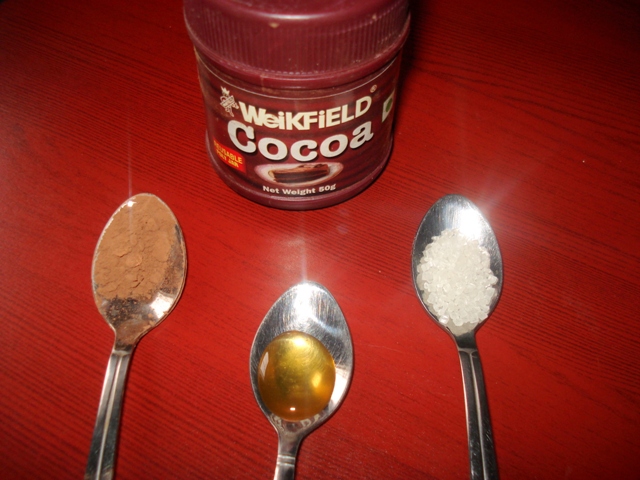 Preparation and Usage Instructions:
Step 1: Get your ingredients ready in a clean bowl. Mix well and the homemade cocoa lip scrub is ready.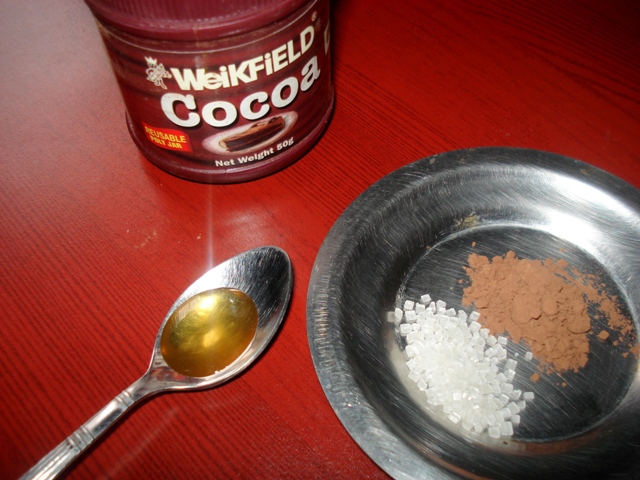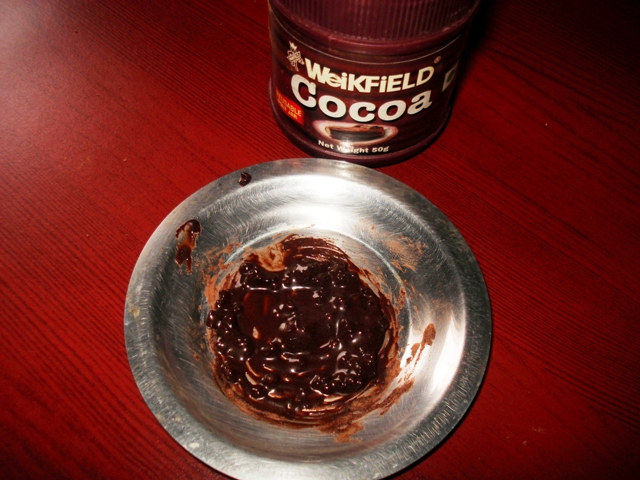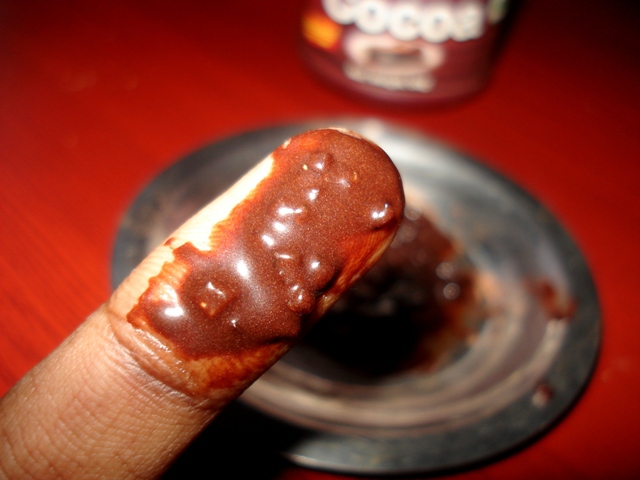 Step 2: Apply this mixture in circular motion on clean lips.
Step 3: Be gentle and exfoliate for 2-3 minutes.
Step 4: Rinse it off with warm water and apply your favorite lip balm.
That's it, you are left with soft moisturized lips. Don't go overboard. That can weaken the lips and make it unhealthy. Scrubbing your lips once or twice a week is sufficient. Follow it up with a lip balm.
I have started doing this at night as the lip balm will stay undisturbed for hours. This is definitely inexpensive and easy way to care our delicate lips.
When you prepare your own concoctions, their shelf life is limited due to the lack of preservatives. You can add vitamin E oil if you are planning to store it for a longer time. Give it a sniff before you apply it and if the smell is bad just throw it away. You can preserve this mixture for about 10 days in fridge. But I always prepare my DIY fresh every time. Try this and you will notice how smoothly your lipstick glides on your lips :)
This is the first lip scrub I ever made and I am super happy with it. Do try this and we will be glad to see your valuable comments.
In case you have your own version, let us know in the comments section!   :-)