Women since time immemorial have been engaging in countless beauty rites to get a flawless glowing skin. Most beauty conscious women feel some sort of a pride when they are complemented for their beautiful skin and so they leave no stone unturned to look beautiful. They do not hesitate buying the costliest beauty products in the market and splurging on the costliest skin treatments in the most lavish parlors and beauty salons.
Facials as a skin treatment have long been prevalent in the market and there are various types of facials coming in different price ranges. An expert beautician with trained hands will know the right facial techniques and steps because each facial progresses in a step wise manner and each facial type is unique in its own way coming with its unique skin benefits.
A luxurious facial that many women are opting for today is Gold facial. It is one must-to-be opted for beauty treatment in any of the bridal beauty treatment packages. You can opt for gold facial even if your wedding is not on cards or you are already wedded and simply want to remain ever graceful. The reason is that, this facial comes with numerous skin benefits. The facial mask that is used during gold facial is generally composed out of a Gold foil of 24 Carats.
Given below are some of the major skin benefits of gold facial: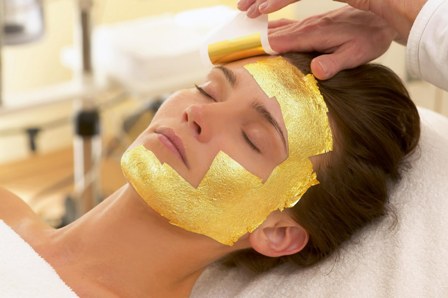 …