Hello dear friends!
French manicure is the most popular and demanded all over the world. I myself do not get normal manicure anymore, now my manicurist knows what I want exactly. But, I do not always get two hours in the saloon plus the extra journey time in my hand just to get my nails done. Thus, I do it on my own with my own products.
So, today I am going to share my very own version of french manicure at home with very simple and affordable way.
Things Used in French Manicure:
Hot water.
Mild soap.
Foaming cleanser.
Scrub.
Mud pack.
Massage cream.
Nails and cuticle crème (optional).
Nail buffer/emery boards/nail file.
Towel.
Duct tape.
Neutral color nail enamel.
White nail enamel.
Top coat enamel.
One big flat bucket to soak hands.
Tutorial:
Step 1: First, remove the leftover nail paint from your nails and in the mean time boil half a bucket water.
Step 2: When the water is boiling, bring it down and pour it in a flat bucket and mix it with room temperature water. Then add mild liquid soap or your favorite hand wash in the water and mix well. Now, soak your whole hands (up to your biceps area) in to it for 10 minutes.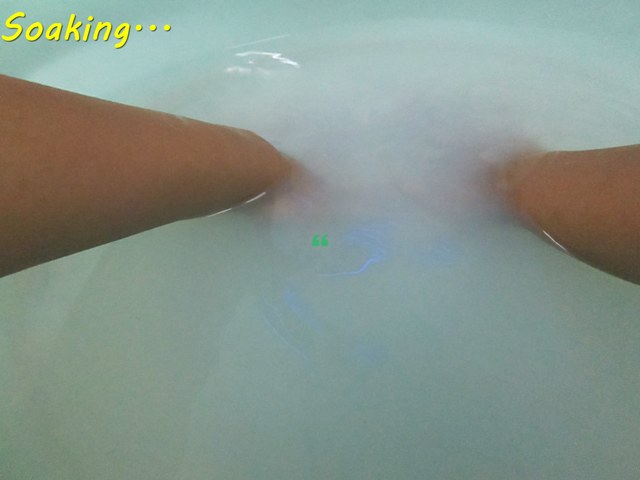 Step 3: Take out your hands and wipe it with the towel. Now, with your nail file or buffer shape your nails. You can do any shape you want, like square tip or oval tip. I am fond of square tip. Buff your nails all over to bring the fresh white color of your nails.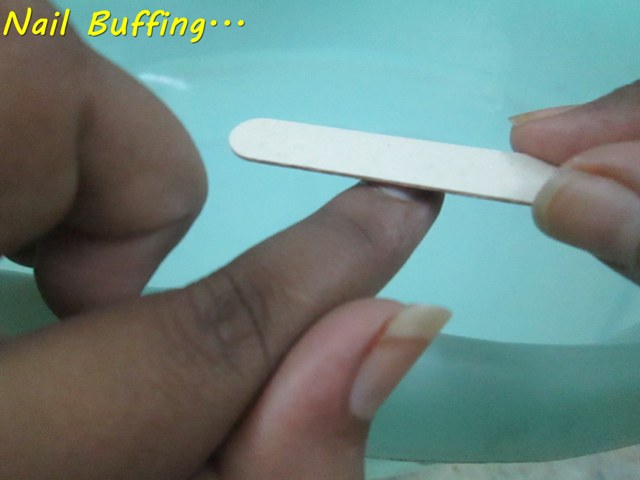 Step 4: Now, wash your hands with the mild soap to get it ready for manicure.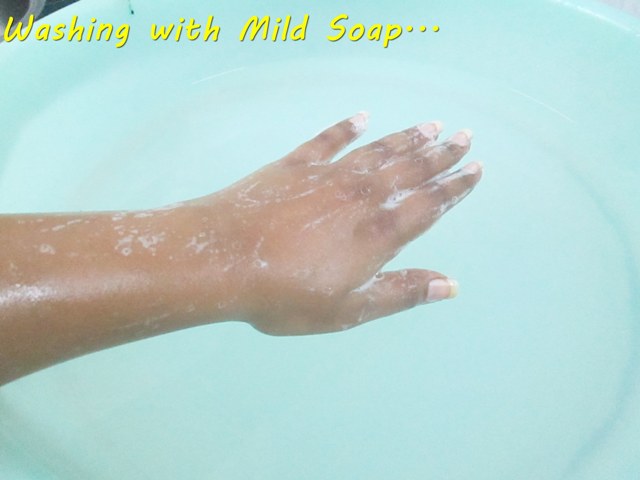 Step 5: Take a good amount of your foaming cleanser and apply it on to your hands and gently massage. Do this for 5 minutes on both of the hands. Then to remove it, you can use cotton balls or just wash it with water.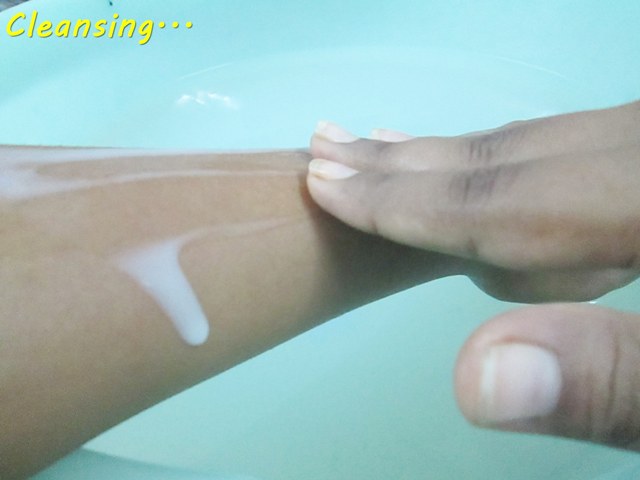 Step 6: Now, apply scrub and start scrubbing your hands one by one. Take a lot of time to scrub as the dead cells need a swipe off. Add a sprinkle of water while scrubbing to do it smoothly. And do not forget to work on the elbow and the fingers with special attention. After 15-20 minutes of scrubbing, wash off your hands.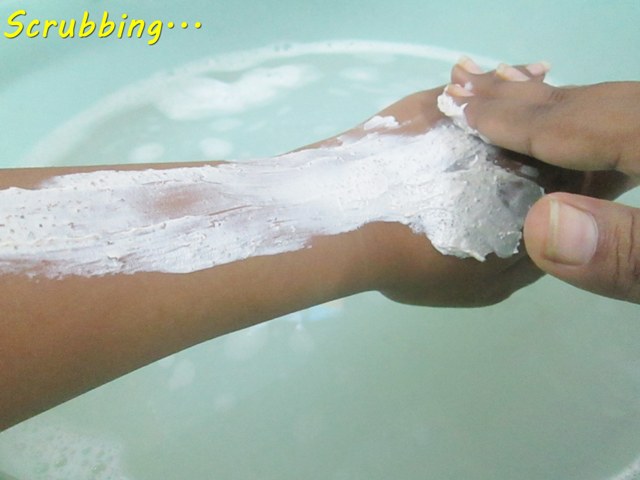 Step 7: After towel dry your hands, apply mud pack on all over the hands evenly. Then, sit back and relax for another 20 minutes. After drying it completely, wash off very carefully.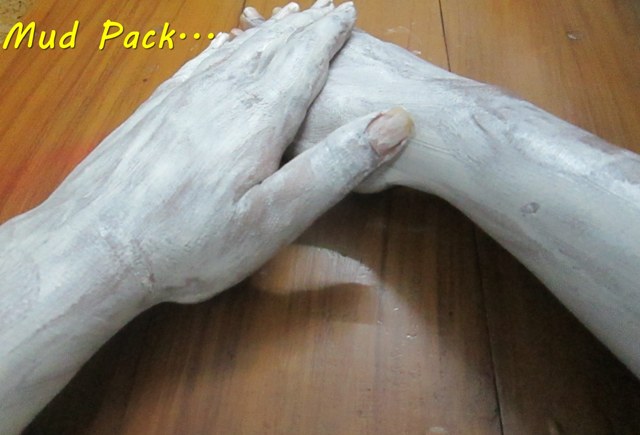 Step 8: Now, apply a massage cream and start massaging your hands one by one. First massage your upper hands, gently working down the elbow and then fore arm. Also massage the palm and the fingers. For your nails, you can use a good nails and cuticle creme to make them strengthen and healthy. Make sure you massage each of your hands no less than 15 minutes.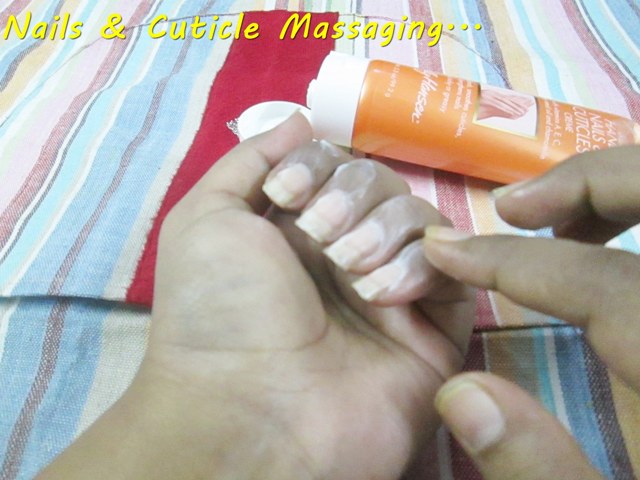 Step 9: Now, for the main attraction of French manicure i.e. the nail art, cut ten strips of duct tape and place it on the tip of your nails. Now, apply the neutral color nail paint on the nails. I have used Elle 18 Color Pops Nail Enamel 07.
Then, remove the duct tape and apply the white nail enamel on the tip (where the tape was placed). Finally apply the top coat and you are done.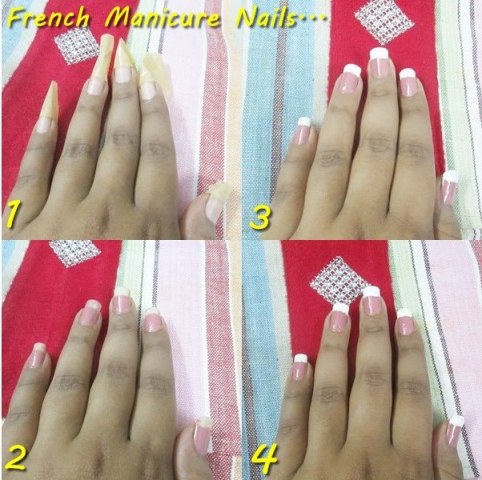 Step 10: Glam up your freshly done French manicure with a nice ring and you ready to rock!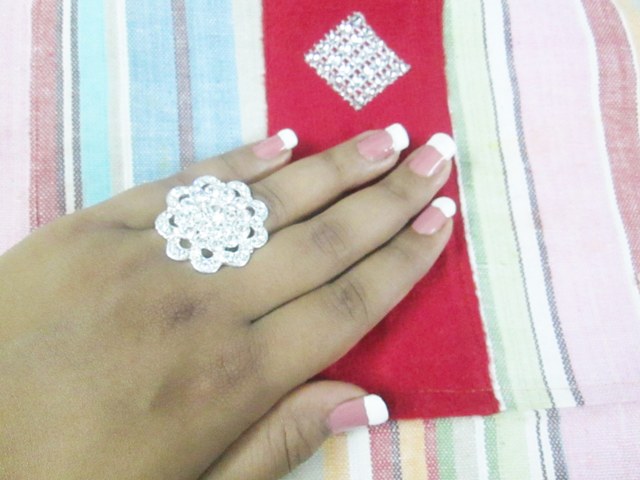 This process may need your energy and time but the result will worth it. You can do it yourself or you can also take someone's help for the massage. The one great thing about doing it yourself is that you can use your own products instead of saloon's cheap quality cleansers, scrubs and massage creams. So, in my opinion, take out one afternoon from your schedule and do it yourself.
I hope you guys find it helpful and do share your valuable comments below.  :-)