Hi my friends,
I missed writing on MABH all along. But now I am here with the review of an amazing product which will be a saving grace for people with pimple prone skin. My dermatologist prescribed me this when I consulted her for my acne issues. It worked like magic on me!
Let me give you a little insight about AHAs. They are naturally occurring or synthetic acids that are widely used for cosmetic purposes to improve the skin texture and appearance.They hydrate the skin and improve collagen production.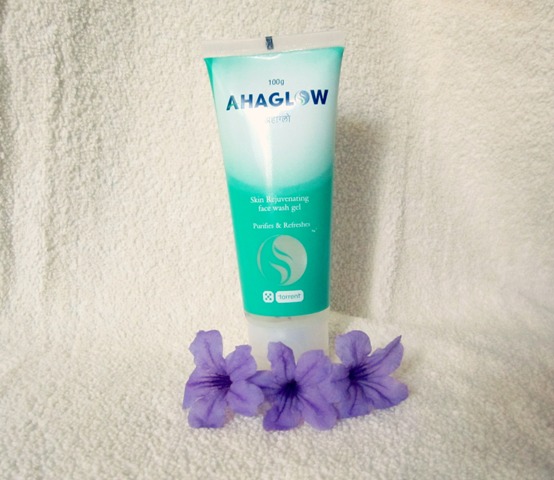 Product Description:
AHA glow face wash gel
Rejuvenates the skin by encouraging the shedding of old and dead skin cells
Reduces the number of superficial wrinkles
Improves skin texture and tone
Unblocks and cleanses the pores
Composition:
Glycolic acid 1%, Aloe vera 5%, Vitamin E 0.1%, Gel base.
Price and Quanity:
Rs. 195 for 100g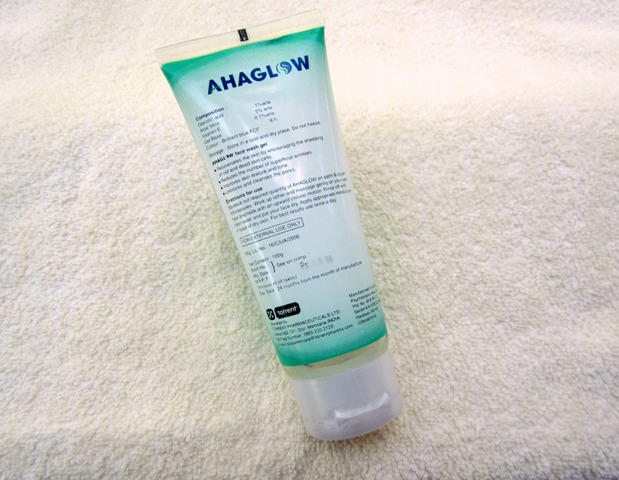 My Take on AHA Glow Face Wash Gel:
The product comes in a bluish green plastic tube with small see through portions; makes it easy to know when you need to purchase another one. The white plastic cap shuts tight and prevents any leakage. The packing is not very exciting though.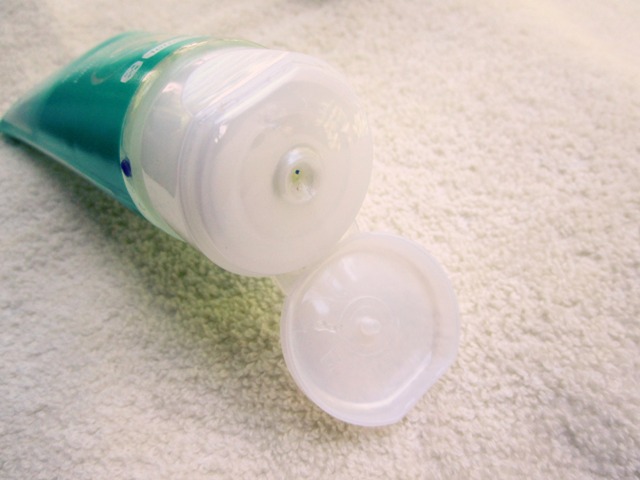 The face wash is a wobbly transparent gel that has mini multi colored capsules in it. You are supposed to crush them gently and then apply on face. It is fun doing this and I feel happy that I am doing something extra for my skin. The capsules won't come out as soon as you start using it the first time. You will get only the gel for the first few washes so don't waste the product in search of these colored fun pops :P
The fragrance of this face wash is good and slightly on the medicated side. It lathers pretty well and upon washing the skin does not feel stretchy or dry which is great as opposed to a lot of other oil control products which simply make your skin like parched land. The skin is squeaky clean. It will also remove mild makeup off your face. It controls oil secretion only for an hour or so.
The product controls acne effectively within a few days of usage. Even severe breakouts can be controlled with this. Aloe vera extracts reduced the redness. This product is supposed to enhance skin shedding and cell renewal. This way it will not allow the pimple or acne to develop. This gives mild chemical exfoliation that is good enough for everyday use. If you don't like scrubs you can definitely try this. My skin looks polished and smoother now after a few weeks of use. What more would one want?!
What I like about this Face Wash?:
Cleans out all impurities
Does not dry out the skin
Controls acne
Good exfoliation
Fun millicapsules to work with
Leakage proof packing
Skin polishing
Best for combination to oily skin
What I don't like about this Face Wash?:
Not a rich foaming formula
Availability might be an issue
Does not control oil
MABH Rating: 4.5/5
Do I recommend?:
Yes, this will control your acne in a jiffy and will make your skin glowing upon continuous usage
Would I Repurchase?:
Yes, occasionally.