We all yearn for a healthy glowing skin and indeed a skin that glows and is blemish-free makes you grab everyone's attention. A healthy looking and naturally glossy skin is a sign of overall health too but in this modern age of heavy traffic, smog, smoke and pollution plus the tendency of people to fall an easy prey to unhealthy food habits; i.e. food cooked in a lot of oil and grease or one that consists in high amounts of preservatives or condiments, maintaining a glowing skin naturally has become quite a tough row to hoe.
A regular skin care regimen is of utmost necessity if you really want to keep your skin on top shape for many years to come. It must be borne in mind that everyone is born with a soft & supple skin. But as we grow up, we start ravaging our delicate skin by using lots of chemical cosmetics on it and this causes the skin to lose its natural glow and texture.
Also Read:
Due to prolonged usage of chemical cosmetics the skin for some people may become so hypersensitive that they may start getting cumbersome skin problems like rashes, acne, sun burns etc. Application of face masks or packs can be a way of treating these problems but the market-based masks or packs again come with chemicals and are costly enough. Your skin after all is one of your most precious assets. So why deal so casually with it? You must use a skin pack that'll be skin-pampering enough and at the same time will not be harsh on it as well.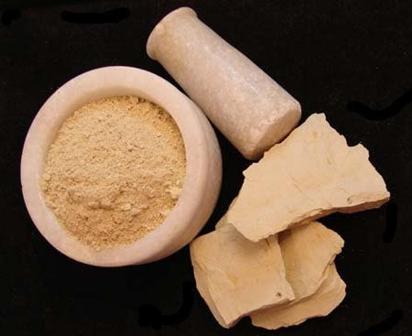 …