Underarms are the hiding place for bacteria, and as we sweat, they feed on that. This reaction causes unpleasant smell. And sometimes, it gives us embarrassing moments in front of other people. The important thing is to know the cause and the remedy of this problem.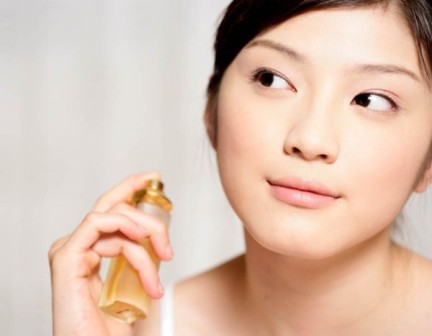 Cause: Bacteria breaking down the proteins to acids are the main cause of this unpleasant smell. We believe in a myth that sweats are smelly. But, the truth is, sweat have no smell, it is the bacteria that are doing the actions which leads to bad smell. Sometimes, eating too much food with strong smell can also be the cause of it. Unhygienic conditions or living and even excitement or anxiety also results in sweat.
Remedy: Wash your whole body with anti-bacterial soap at least three times a week. This will help to clear out the bacteria hiding in there.
Every day, wash your underarms with a washcloth or with plain water by rubbing your underarm area with your palm gently. Do not use soap every day, as they will make you sweat more and attract bacteria.
Change your cloths at least two times a day. It would be better if you take shower twice.(especially in summer days)
After shower, always wear clean clothes.
To control severe sweating, sprinkle some cornstarch on your underarms before putting on your clothes. This will keep your underarms sweat free and fresh for a long time.
Use Aluminum Chloride to prevent bad smell. Some anti-perspiration roll-ons contain this, use it daily before going out to get rid of the bad smell.
Wear body spray only if you have nothing else. Spray it on your underarm (from 1 inch away), not on your dress. The idea of this spray is to block the pores and if there are bacteria, they will die by clogging the pores. Hence, no bad smell.
Apply lime juice on the underarm area and let dry before putting on clothes. Lime juice is mainly acid which will eliminate the bacteria and the smell also. Do not apply lime juice if you have shaved or waxed your underarm on that day.
Shave your underarms daily, or wax it every week. The more hair, the more you will sweat. And to cut off bad smell, you will need to cut off sweating.
Use Listerine to kill bacteria. Dab a ball of cotton soaked in Listerine on your underarms. This will kill all the bacteria down there also eliminate bad smell for a whole day. Listerine is used for killing the germs inside our mouth, the same reaction happens if applied on underarms.
After taking bathe, apply apple cider vinegar on your underarms to get rid of bad smell.
Keep your mind cool and calm. Excitement, anger and anxiety makes you sweat. Stay calm and stay relaxed.
Never use talcum powder on your underarms. They clog pores in such a way that discolors your underarms and also it will feed the bacteria.
If you are a working girl, keep wet wipes in your handbag and in lunch time, wipe your underarms with wet wipes to get rid of bad smell. It will leave a refreshing smell.
Cut down spicy curry dishes and too much garlic and onion eating. They produce bad and strong odor.
Bad underarm smell can affect your personality and stylish appearance. So, with these simple tips, stay odor-less for long hours.
Stay refreshing and live with confidence.