Hello girls!
It is often believed that a woman is the best enchantress by the virtue of her eyes. She has all the tricks up her sleeves to use her eyes in the most perfect way so that she can create a unique spell on those around her. And truly speaking eyes are indeed the most beautiful facial features of any woman.
They speak volumes about her without, she uttering a single word. So every woman should spare at least an hour or two from her busy schedule and keep it aside for a mindful or informed purchase of the most appropriate eye makeup for her. Most of us tend to get caught in the same old color rut and end up shopping that one very conventional beige eye shadow. The vast range eye shadows showcased in the aisle of any reputed beauty store actually leaves us utterly confused and we at the end of the day fail to decide what's best for us
No more guess work! Why take chances with those pair of beautiful eyes of yours? Beautify them all the more and attract everyone's attention by picking the right eye shadow.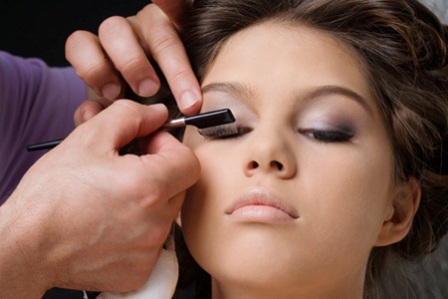 …