Hair is something most women today are very much concerned with. Today, with so many types of pollution and hair problems it's quite impossible to keep one's hair in perfect shape and condition. Trichup hair oil is anti-dandruff hair oil which claims to help control dandruff. Please read on to know what I feel about it.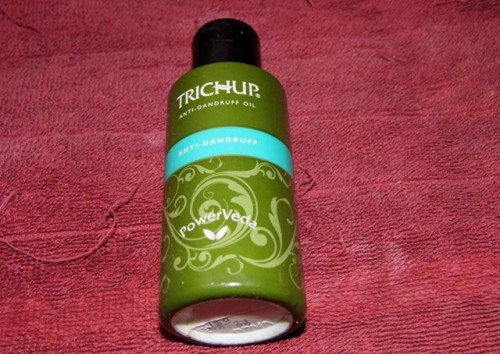 Product Description:
Trichup anti dandruff hair oil enriched with the natural goodness of Rosemary Oil and Lemon Oil is formulated through years of research. Revitalizing hair follicles and locking in moisture, it prevents dandruff completely and consistently. The patented formula of Trichup has been the choice of millions.
Price and Quantity:
Rs.80 for 100 ml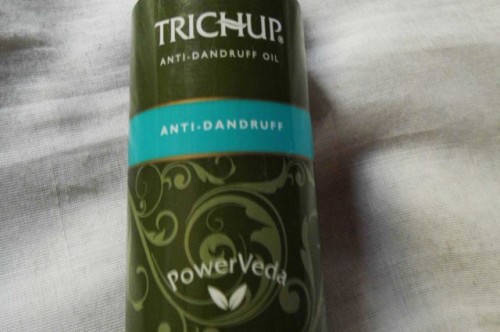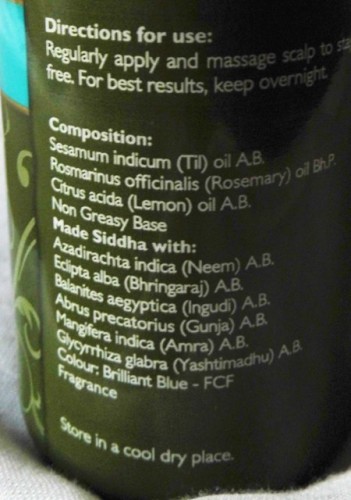 My Take on Trichup Anti Dandruff Hair Oil:
The bottle is quite dull and packaging is simple. I did not have any seal as such in the flip top cap but it shuts tight and does not leak. The product information is available on the outer label. The composition of the oil is provided and the ingredients are mostly natural and claim to help prevent dandruff.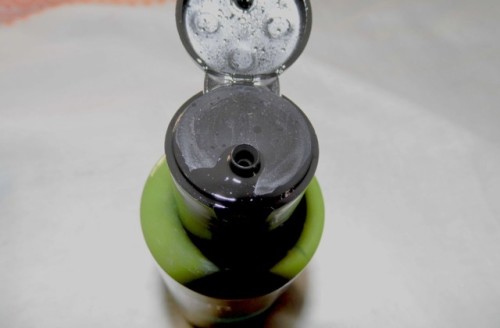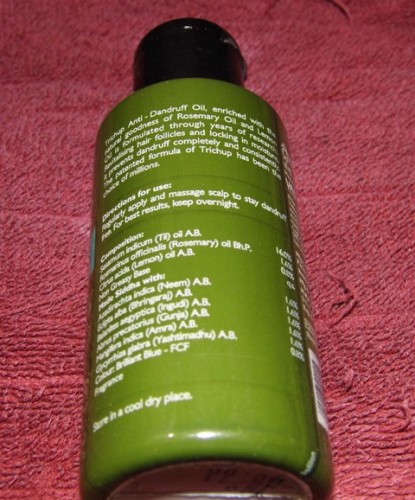 The oil is not colorless and has a transparent pale black color. The smell of it is quite strong and that's the first thing I noticed on opening the cap. The oil spreads easily onto the hair and scalp. It requires an average amount per use and one bottle will surely last a month provided one has medium hair and uses it twice a week.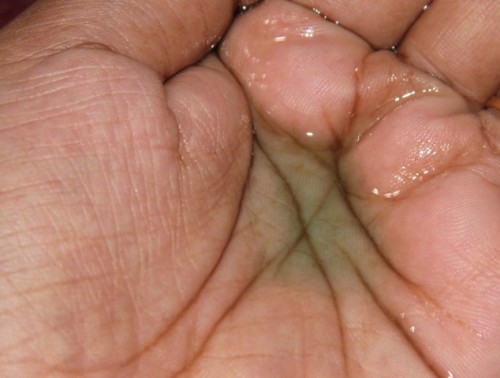 Trichup was a brand I had least knowledge of. I am sure that I would not have used it at all if I did not receive this as a free item on a purchase. I am very picky as to what I apply on hair as I really hate hair fall. And as I hardly have a dandruff problem I neglected it till winters when I saw a bit of dandruff. I started using it every week twice and I used it in the morning followed by a shampoo after 4-5 hours. I did not try to keep it on overnight.
The oil is good provided one has a faint dandruff problem. It works great to keep the scalp nourished and prevent hair fall (due to dandruff) and dandruff formation. Those who are having dandruff problems may give this a try as the composition is herbal so there's no tension of harmful chemicals being used which can harm the hair .Though I am not sure if it's good for treated or colored tresses. I have virgin hair so I am certain it does show benefits on it.
Why I like this Hair Oil?:
Herbal oil which works for primary levels of dandruff
No harsh chemicals are used
Reduces visible dandruff to a good level
Why I don't like this Hair Oil?:
Has a harsh smell which I am sure many will dislike
Is not available easily (honestly I have not seen the brand's products in stores nearby)
It will not work on greater levels of dandruff
MABH Rating: 2.5/5
Will I Recommend this to You?:
Well, I am in a fit about this product. Though I have seen good result from this product I am not sure if it's worth checking out for you. It works well for those who are just having some dandruff recently and may not work for those with long periods of dandruff problem.
Will I Repurchase?:
No I do not feel the urge or need to repurchase this product.