We all want our skin to look perfect, spotless and glowing but in this age of pollution, humidity and an environment that's high in air-borne microbes that can damage your skin greatly, maintaining a flawless skin can be a real challenge. A regular skin care regimen is highly necessary to resist the damaging impact of the skin foes on your precious skin. Several beauty treatments are often resorted to in order to get a flawless healthy and glowing skin and one such beauty treatment that's rapidly gaining in popularity these days involves the use of essential oils. Essential oils are skin nourishing aromatic oils extracted from fresh herbs or flowers.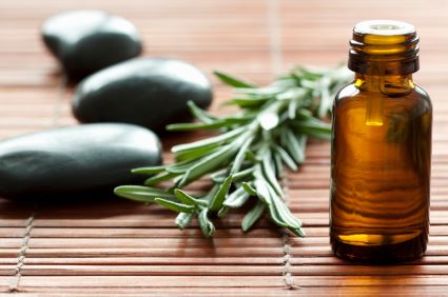 When these oils are applied directly onto your skin, they being exceptionally light in composition penetrate easily into the deeper layers of the skin tissues rejuvenating your skin from within, giving it a radiant glow. Given below are the top 5 essential oils which you can try on your skin to get a beautiful glow within just a few days:
1. Lavender oil: You can use lavender oil for treating inflammatory skin conditions, acne-prone skin, sensitive skin, rashes, boils, sun burns and so on. This essential oil may be used in undiluted state. Even scarring due to acne, other blemishes on the skin can be lightened to a great extent by dabbing those with lavender oil. Even your age spots can vanish if you use lavender oil on them.
2. Tea tree oil: If you are suffering from oily skin and your pimples are infected then dabbing them with tea tree oil can really heal them quickly because this essential oil has both astringent as well as antiseptic properties. So it soaks the skin's extra oily secretions and also offers therapeutic healing for your pimples.
3. Rose oil: If you use rose oil on your skin, your skin's natural aging process will be delayed. You'll look 10 years younger than your original age because there'll be no wrinkles; your skin won't sag. Also rose oil keeps your skin sufficiently lubricated, hence smooth and supple. Thirdly rose oil promotes skin repair after any sort of damage or scarring. Moreover the fragrance of rose oil is simply mind-blowing!
4. Chamomile oil: Using chamomile oil on your skin will relieve you of all sorts of skin irritation, rashes, eczema and dermatitis. The antibacterial characteristics of chamomile oil can soothe as well as heal the affected skin quite fast restoring its lost glow.
5. Neroli oil: Neroli oil can act as an excellent astringent and skin Toner. It is also high in antiseptic and antibacterial properties. It expedites the process of skin cells regeneration. Thus dead and damaged skin cells are replaced by new ones speedily and your skin gets a unique glow soon.
So these are some major essential oils that can help you to get a glowing skin. Try them! :)