Hi All! :)
Today's review is about a nude lipstick. Nude shades are for those who want to put on a lipstick to office but don't want every head to turn towards them because they have put on a bold shade on their lips. Nude lipsticks are loved by the ladies who feel confident with makeup but don't like to put on a shocking shade on their lips and want to look chic at the same time. Read on the review to see whether this lipstick is for you or not.
Price and Quantity:
Rs 225 for 4.4 gm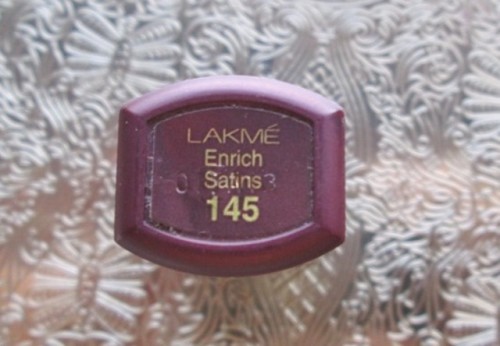 My Take on the Lipstick:
The lipstick comes in a golden case with a maroon cap. And that looks really old-fashioned. Its high time now and Lakme should think over the packaging of the product.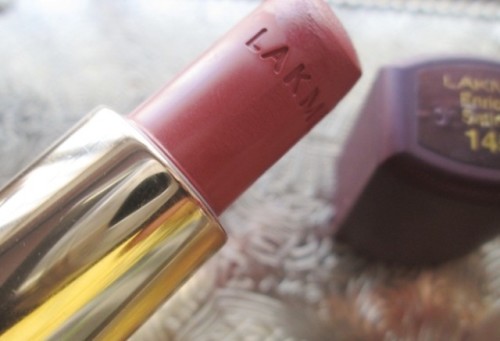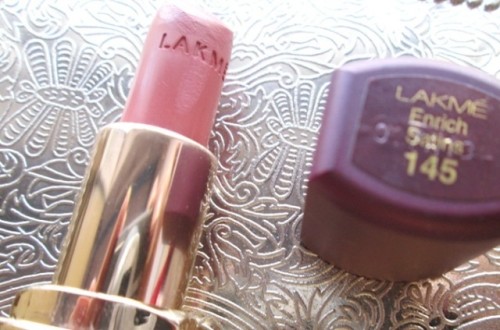 The texture of the lipstick is creamy and thick. It doesn't feel heavy on the lips. It's a moisturizing lipstick but since its creamy I cannot swipe it many times on my lips because it looks patchy. Two swipes are enough for full coverage. The coverage in my opinion is medium and It won't provide good coverage to pigmented lips. The fragrance of the lipstick reminds me of a cough syrup!. The fragrance disturbs my senses a lot. I really cannot put on a lipstick that keeps reminding me of a cough syrup (I think cough syrup is the best example I can give. I cannot define the fragrance!!). I just don't like the fragrance.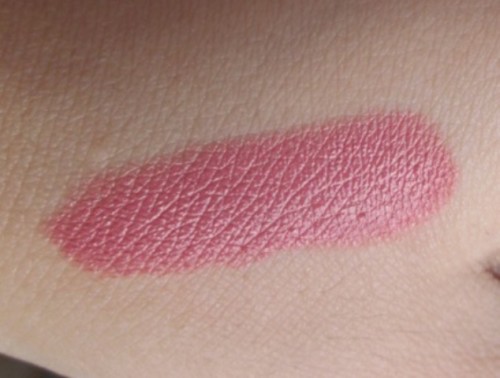 The shade 145 is a nude pink shade with no shimmer. It is a perfect office wear and looks great with a clear lip gloss. On bad skin days when I don't follow proper skin care routine then my skin becomes patchy and with this lipstick on, it makes my patches more prominent and distinct. This shade washes me out. It doesn't brightens my face. I am fair-skinned but when I apply this shade I feel it makes me look a shade darker. It won't suit dusky beauties in my opinion. I wonder why did I buy such a lipstick. It happens with me a lot of times that I love something at a cosmetic store but as soon as I come home I realize that I have bought a wrong product and wasted my money.
It stayed on my lips for about two hours while I had some snacks and drinks. Lip balm is a must under the lipstick otherwise it dries out my lips. It do settles into fine lines.
Why I like the lipstick?:
Affordable
Easily available
Has a click lock
Why I don't like the lipstick?:
The fragrance bothers me and disturbs my finely tuned senses
Not so impressive packaging
Stays only for two hours
Settles into the fine lines
MABH Rating: 3/ 5
Will I buy this again?:
No! The fragrance is a problem for me.
Final verdict:
It is a decently priced lipstick. If fragrance is not an issue for you and you love creamy lipsticks then you should definitely buy this one. Otherwise there are a lot of brands in this range which are better than this. :)