Hey everyone :)
Hope all of you are having a rocking week. I am sharing my views on another Jovees product – Jovees Regrowth and Revitalizing hair pack. I make it point to use hair pack once in 10 days. Since this product claims to stimulate hair growth and improves strength of hair roots, I thought of trying this. Please read on to find if this really worked on my hair.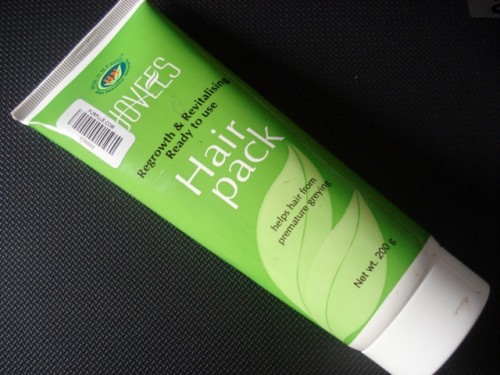 Price and Quantity:
Rs.155 for 200 gm
My Take on Jovees Regrowth and Revitalising Hair Pack:
The hairpack comes in a green coloured opaque tube. The white screw cap is sturdy and I find the packaging very handy and easy to carry during travel. The actual product inside is dark brown coloured mixture that resembles henna. Squeeze out required quantity and add water to get the desired consistency. The hair pack is quite thick, so I mix it with 3-4 spoons of water to dilute it. You need to cover both scalp and hair with this pack. I find the smell of this product very overpowering.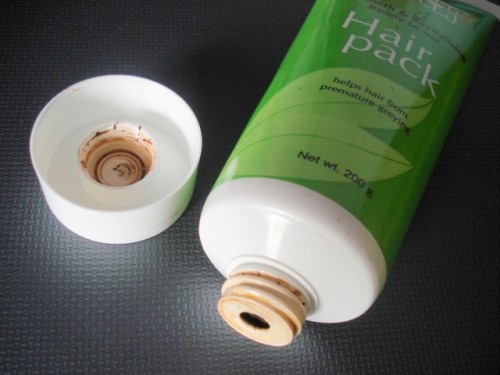 After application, wait for half an hour or til it gets semi-dried. I needed lots of water to completely rinse out the residues. As mentioned in the tube, I didn't use any shampoo after washing the pack. The next day only I used a mild shampoo and my hair was super soft. The day I washed my hair in plain water, I had tough time to tolerate the pack smell until the shampoo wash. I think it is better for me to use shampoo to wash the pack as plain water is not sufficient to super clean and retains the strong herbal smell. I have used this on dry and oiled hair. Both way it gave me the same results.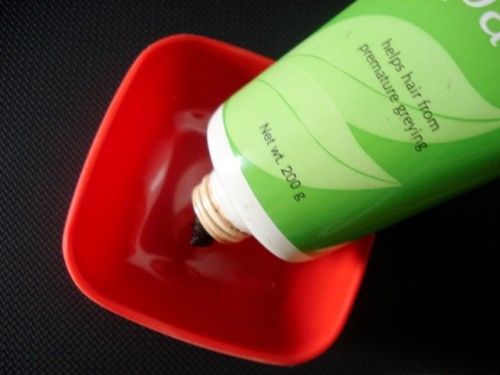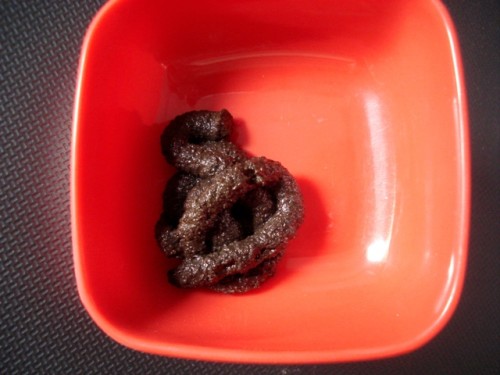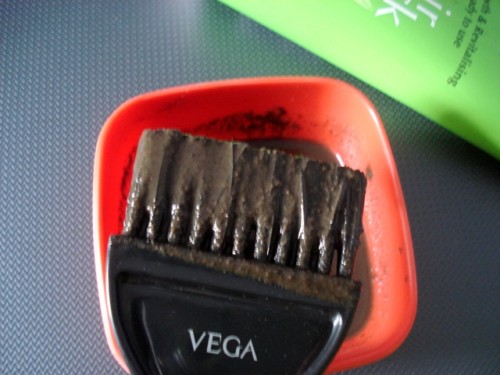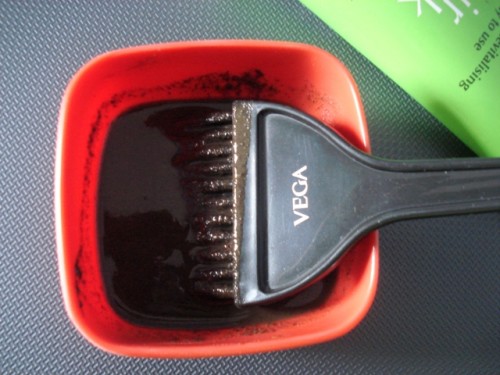 After having a disastrous hair fall by my previous shampoo, my hair fall is slowly minimising. If you have someone to apply it for you its even better. Otherwise, your bathroom and sink is definitely going to get messed up. Girls who are worried about premature graying should definitely give this a try.
Why I like this Hair Pack?:
Ready to use pack
Makes hair soft and smooth
Completely herbal ingredients
Mess-free tube packing
Not pricey
Travel friendly
Why I don't like this Hair Pack?:
Even though I don't have sensitive nose, I find the smell very strong
Need to wash with lots of water otherwise leads to product buildup
Not easily available (I ordered it online)
MABH Rating: 4.5/5
Do I Recommend?:
Recommended for sure!
Will I Repurchase?:
Yes and will alternate between Jovees and Anoos herbal conditioner