Hi friends!
I am in nail art frenzy these days. Somehow I like redoing my nails often. Here I am with another nail art tutorial. The one fruit I love the most is watermelon. It's gorgeous and delicious as well. Generally fruits and summers go hand in hand. I know it's not summer now. But who has the patience to wait so long to sport a water melon nail art. Not me! I spot this nail art and ten minutes later this is what my nails look like :D This one is so easy to do and let me walk you through the steps.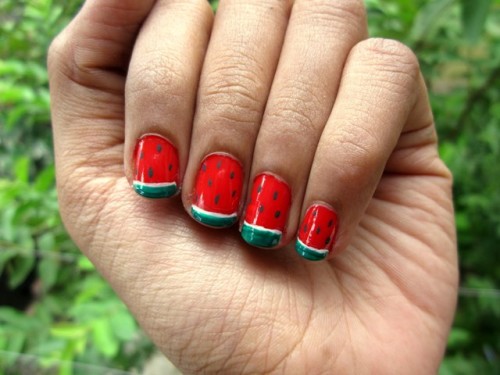 Materials Required:
Red or pink nail color
White nail color
Green nail color
Black nail color
Nail polish remover
Dotting tool or bobby pins
Cotton swabs and Q-tips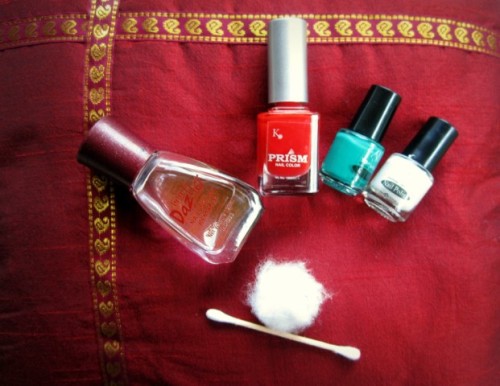 Procedure:
Clean your nails with the nail polish remover and cotton swabs as usual and apply a base coat if you prefer.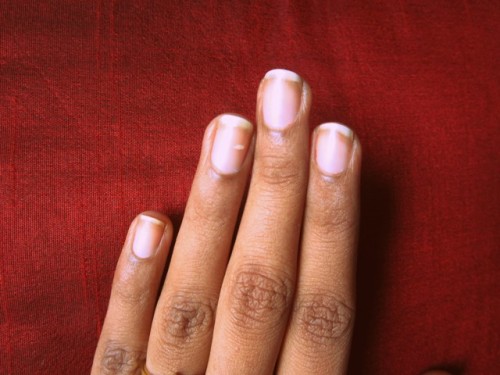 Paint all your nails with the red nail color. You can also use a darker shade of pink, the color of a pink watermelon, if you want. It is totally up to you. Let this layer dry for a minute.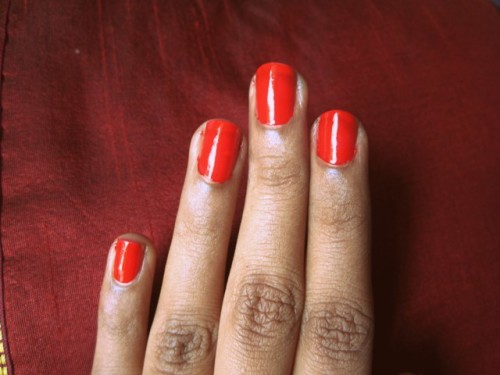 Take a Q-tip and soak it in nail polish remover. Now erase the nail color on the tip portion i.e. about one fourth of your nail. This will prevent a chunky look you may get when you layer nail colors.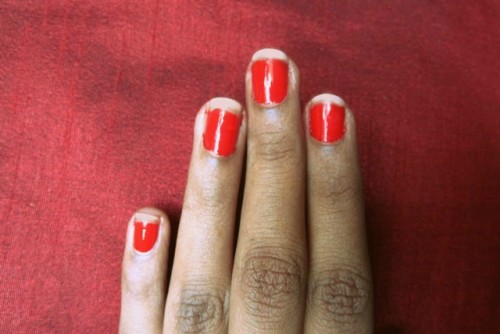 Now cover up this region with white nail color. Make the demarcation between red and white as smooth as possible. The white nail color will double up as the base for the green and it will make the color pop out.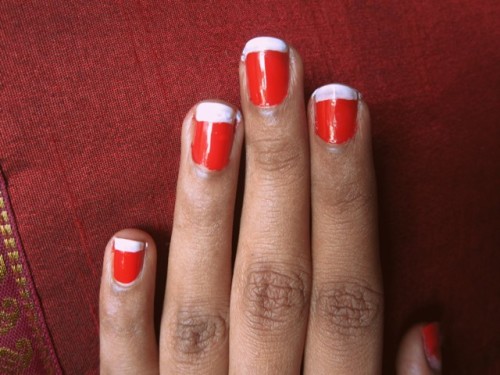 Next make a green line on the tip leaving a thin strip of white color in between. You can make some vertical stripes on this part using a lighter green shade if you have. This will make the green melon skin perfect.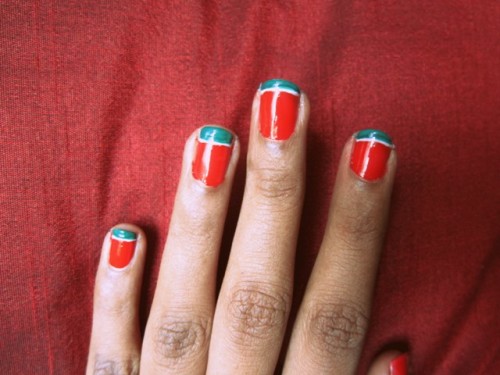 It's time to add seeds to our melon. Using a bobby pin and black nail color make random dots on the red nail color. The black dots can be like really small lines rather than rounds in order to replicate the seeds exactly.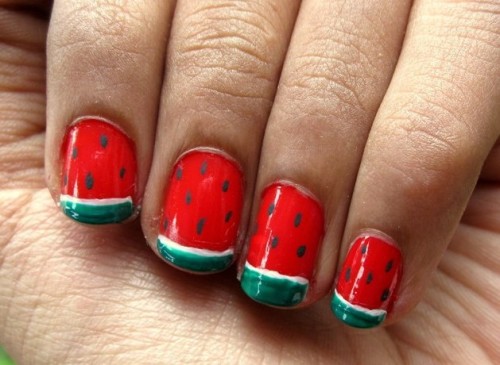 Apply a top coat after the nail colors have dried up. This will prevent chipping and fading of the nail color.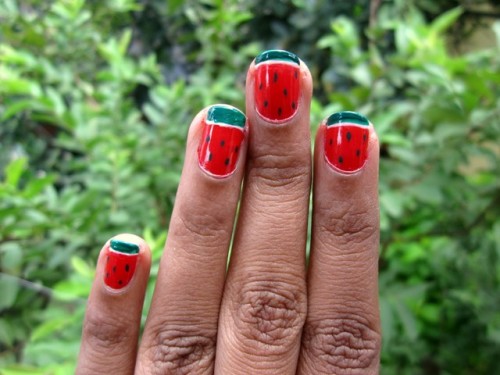 There you go! Have a fruity happy day with your new nail art :)