Hello everyone!
This is my first ever VLCC product. This one is also my second lip balm ever after Vaseline lip care and I absolutely love this one. I was helping a friend with her parlour day and it happened to be VLCC salon. She already had the strawberry one and you know my love for mint so I got this one.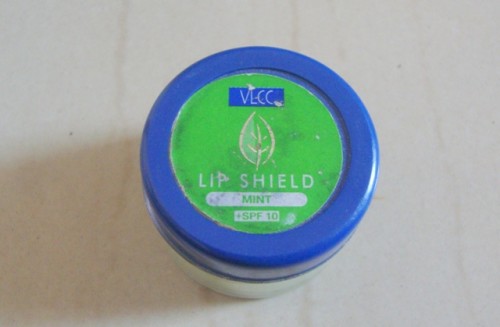 Product Description:
Protect your pink lips with this VLCC Lip Shield Mint so you always have lips that are a sweet pink and you look more gorgeous by the day. Enriched with SPF 10, this lip balm will keep your lips shielded so your skin does not darken under the harsh rays of the sun. Long lasting protection and fresh breath every time you speak
How to Use?:
Apply underneath your lipstick for soft protected fresh lips
Price:
Rs.85 with a shelf life of four years
My Take on the Lip Balm:
Packaging: The lip balm comes in a tub transparent and with a blue cap. The tub is small and sturdy, very very travel friendly. The plastic is good and did not break even when I dropped it hell lot of times.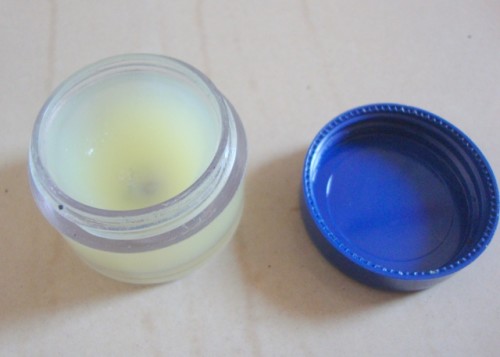 Color: It is transparent with a little green in it. The green is completely negligible and does not give any tint s o no need to worry that it my spoil your lip colour.
Texture: It is the best lip balm texture wise I have seen. The texture is soft not at all waxy and glides on really smooth on to your lips. This one melts with heat a bit, turns a little runny but not too messy either.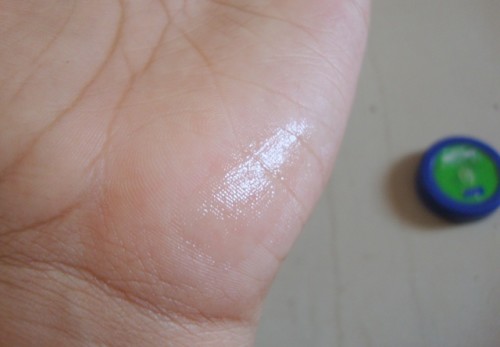 Staying Power:  This lip balm stays maximum for 3 hours if you don't speak much, eat or drink anything. After that you need application. The moisturizing stays for an hour more.
Fragrance: The fragrance is like fresh mint, sort of like center fresh gum. It gives a nice cooling sensation to my lips immediately after application
Coming to the SPF part, it does protect a bit but it didn't prevent my lips from getting pigmented because of pollution and heat in Bangalore.
Why I like this Lip Balm?:
Fresh mint smell
Cooling effect
Good shelf life
Easily available
Has Spf 10
Sturdy packaging and travel friendly
Why I don't like this Lip Balm?:
Does not prevent lip darkening
Tub packaging so unhygienic
Staying power is poor
MABH Rating: 3/5
Do I Recommend?:
Ya! Maybe for people who are looking for cooling lip balms and who have pleasant, less polluted environments. The price is good for the quantity.
Would I Repurchase?:
No. I have Biotique morning nectar one and that's my HG right now.