Your lips can really make your smile attractive and enhance the overall beauty of your face. If you are a beauty conscious woman you would always want to have petal soft rosy lips. If your lips are rosy and smooth you'll not only look great but also give the best kiss ever to your loved ones. :P :-*
But if you are negligent about lip care then with the onset of the winters due to the cold dry weather outside your lips may start losing its natural oils, turn utterly dry and get chapped. Chapped lips will not only give you lot of discomfort but is even quite unsightly. If you don't control the chapping of lips timely it may become quite painful even, due to things like peeling of skin and bleeding. So this winter you must arm yourself with special lip care methods to save yourself from the winter chapped lip woes.
Also Read:
I'll suggest you some proven tips & remedies to take care of your chapped lips this winter. Here it follows: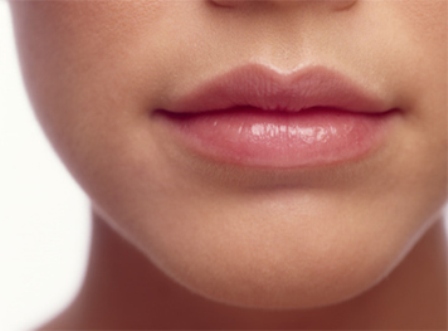 Lip Care Tips for Winter:
1. You have to drink lots of water to hydrate your system thoroughly and curb your intake of caffeinated beverages. If your system is hydrated, your lips will get its moisture back automatically. So girls you'll have to say a strict 'No' to coffee if you want to prevent your lips from chapping. Caffeine will dehydrate your system further.
2. Topical application of lip balms may also help a lot. Before applying the lip balm you must scrub your lips to slough off the dead cells and scales. Use a small brush with soft delicate bristles to do that. You can even use sugar crystals for the scrubbing purpose. This will give you really soft and unbelievably smooth lips. To maintain the smoothness of the lips you can then apply the lip balm which will aptly moisturize your lips and will also act as a moisture lock
3. For the wintry months don't opt for lip balms composed of glycerin, menthol, capsaicin, alcohol, phenol, retinol and petrochemical products like Vaseline. Lip balms composed of the above mentioned ingredients may increase the discomfort of chapped lips by irritating the fissures and cracks.
4. For the winters, its best to opt for lip balms that are composed of ingredients like Shea Butter, Jojoba Oil, Coconut Oil, Vitamin E, Aloe Vera, Anti-Ozonate.
5. If you love to indulge in exciting adventurous winter sports like skiing or snowboarding, well then don't deprive yourself of those. You just need to be a little careful. Don't forget to apply the lip balm generously, wear scarves properly and the ski mask as well or else the chilly dry winds might play a havoc on your lips.
6. Use a humidifier in your room to heighten the moisture content of the air in your room. This will prevent your lips and skin from drying out during the winter months.
7. If you are fond of spicy and salty dishes, then I am sorry you'll have to stay away from those if you have to keep your lips soft, supple and beautiful during the wintry months.
8. Some home remedies can also help a lot in healing chapped lips. For instance pressing one tea bag of green tea against the lips for about 4 minutes regularly replenishes its lost moisture and restores the freshness and smoothness of the lips. Also if you massage you lips with honey or ghee each night before retiring to bed, you can get rid of your chapped lips.
So these are some ways by which you can take care of your chapped lips this winter and get lips that are real fresh, soft, attractive and kissable :)