Hello everyone!
As lancy requested, here is my most favorite ethnic eye makeup ever. I absolutely loved copper always. That was until I came across rose gold when I was doing jewellery designing. So here are 2 looks, one that I normally wear for office or something and another bit dramatic and evening wear. I first wore this look over a plum saree so I thought to get that memory back a bit :)
There is true rose gold (how rose gold actually looks) and one Lakme 9 to 5 office range inspired rose gold. I love their packaging of those lipsticks. So I toned down the true rose gold colour in my dramatic look i.e. plum one so that it's more like pale copper pink but refer to the normal look if you want to know how rose-gold looks actually.
So here it goes guys :) I hope you like this one!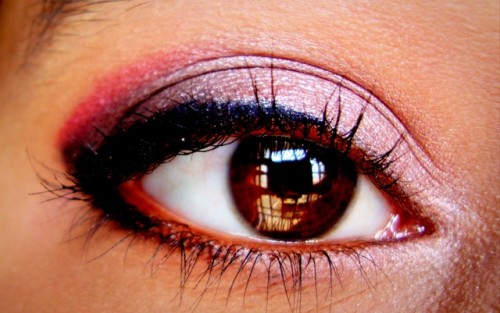 Products Used:
Lakme perfecting foundation
Lakme radiance compact
Dazzler mascara
Street wear kajal
Random eye shadows
Elle 18 black out liner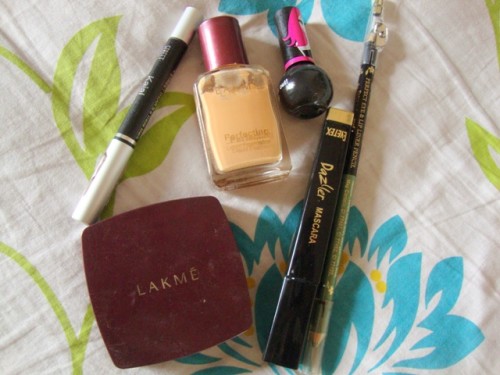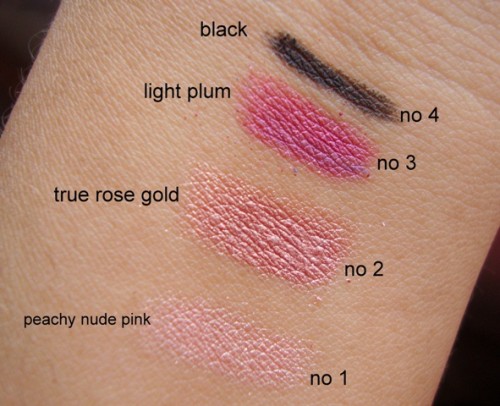 Procedure:
1. Prime and prep your eyes. Fill you brows with black as rose gold is already brown toned.
2. Now apply eye shadow no 2 in the 3/4th of the eye lid. Blend with the help of eye shadow no 1. That is how I got that toned down look. Apply till you get desired tone and make sure of no gaps.
3. Fill the next 1/4th with black eye shadow and blend with a grey shadow. The black can be made more intense. I made it just faintly to keep rose-gold dominating. Make it a bit sharp if needed or blend it into the crease a bit. (It looks deeper than here in pictures)
4. Now taking an angular brush, apply eye shadow no 3 along the crease line or the edge of the black that is blended onto the lid. Blend all the way inside.
5. Using a black liner, make a cat eye starting half way on the upper lid. Using a black pencil, line your lower lash line up to half and remaining, fill with eye shadow no 1. Blend together. Use the same near the tear duct area.
6. Curl your lashes and add loads of mascara. Highlight your brow bone with a nude shadow or just translucent powder. Tada.. You are finished!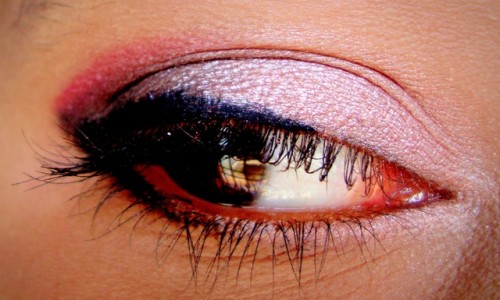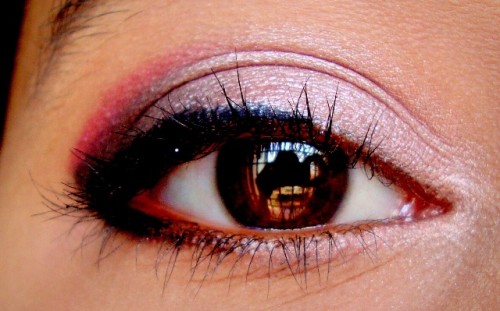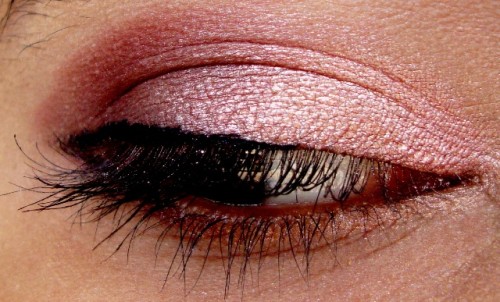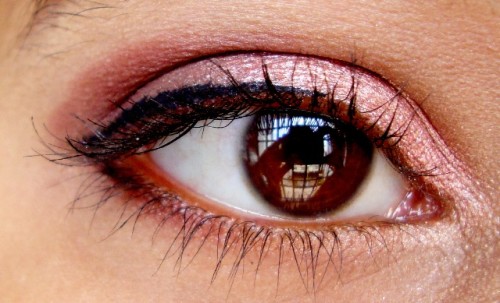 For the plain look, I only used eye shadow no 2 and matte brown shadow, lined my lash line with black on upper, half black and half golden on lower and mascara. It is a simple look and can be worn on daily basis. The rose-gold here is how it looks actually in jewelry and all.
Hope you like this girls :) Let me know if you need any other!