Hello everyone!
After this bad summer, my skin has turned unevenly tanned, dark and rough. Though I find dusky skin attractive, uneven skin is a big no-no for me! When no store bought lotions, creams worked for me, my beautician suggested me this natural DIY body scrub – to remove my body tan naturally.
Though it is a very simple recipe, it works like a charm in removing tan gradually. All you have to do is to use this scrub twice to thrice a week for one month to start seeing results. Enjoy!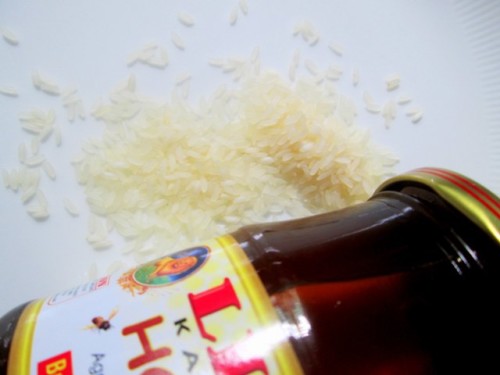 Ingredients You will Need:
Rice
Honey
Almond Oil (Optional)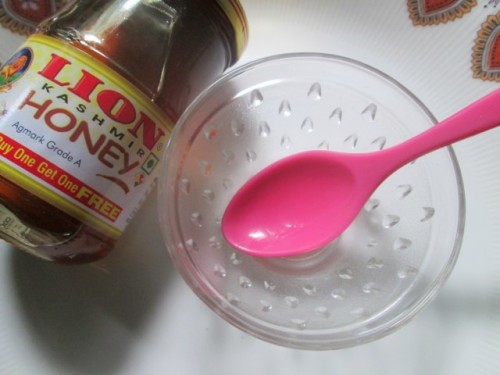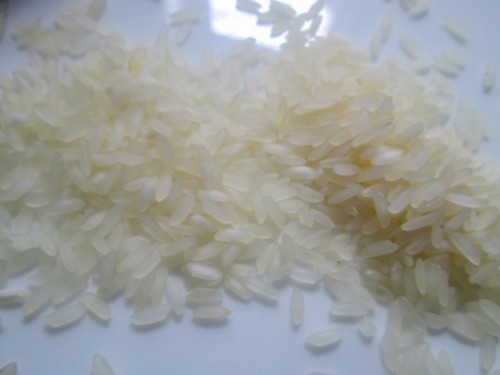 Preparation Method:
Take required amount of rice. Grind it coarsely. Make sure not to powder it finely as it will be useless for a 'scrub'. You can also use store bought rice powder but I prefer making it at home.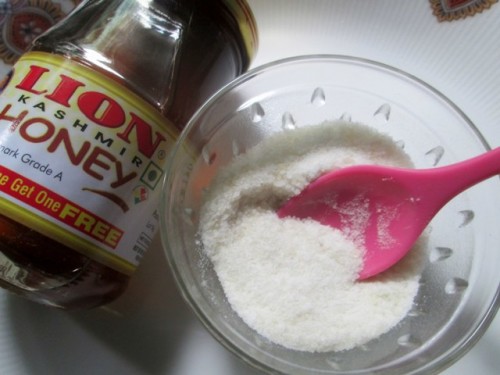 Collect the prepared rice powder in a small bowl.
Now comes the sweet part! :D Put in the honey and blend well in a spoon. Add honey a little by little until you get a grainy thick paste.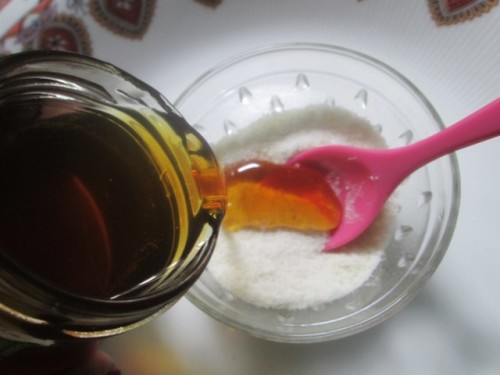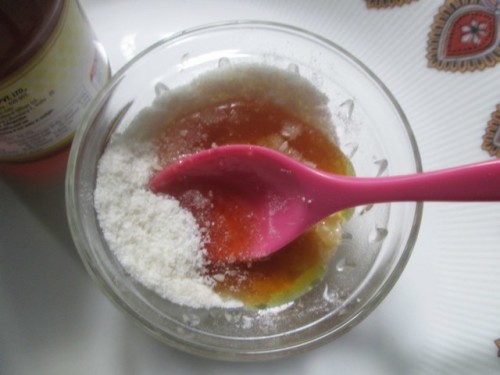 If you have dry skin, add few drops of almond oil to this rice honey mixture.
There you are! Your natural skin whitening tan removal body scrub is ready in minutes!.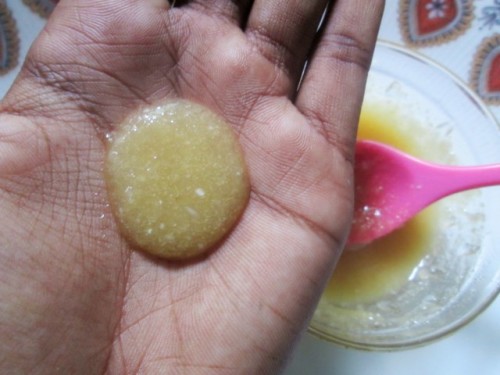 How to Use?:
Enjoy your relaxing bath! Use lots of shower gel and wash away the impurities from your skin.
Now, on clean wet skin, apply the prepared rice honey body scrub and spread it evenly – concentrating well on the knees and elbows.
Start scrubbing gently with your finger tips. Don't be too harsh on your skin. Scrub well your neck, arms and parts that get easily tanned. If you have made the scrub smooth enough, you can use it on your face as well.
After scrubbing for 5-10 minutes, wash away with cold water.
Dab your skin with a clean towel and put in lots of body lotion to lock the moisture (As scrubbing dries out the skin)
P.S: You should never step out in sunlight after scrubbing without your sunscreen lotion! If you let sunlight touch your skin, this scrub will not help. Always carry a high SPF sunscreen in your handbag! Do try this whitening body scrub and share with us your results at the end of the month :)