Most of us want our mascara to be waterproof. Isn't it? Be it black, brown or of any other color; we don't want our mascara to get smudged or faded. You cry, you sweat and you play in rain – but still you want your mascara to stay as it is. But what about the removing part? There comes the pain! So here are the instructions how to remove waterproof mascara perfectly.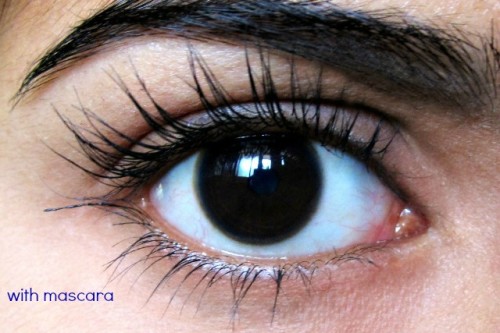 Choose the Right Eye Makeup Remover:
What is your skin type? Do you have oily eye lids? Is your skin sensitive? Notice all the things before you get an eye makeup remover for yourself. If you want to remove waterproof mascara easily without much strain, you must invest in a good makeup remover first.
Read:
Eye Makeup Remover Alternatives
Vaseline: Petroleum jelly acts as a great alternative for your regular eye makeup remover. Use a small cotton pad to apply Vaseline over your eye lashes. Leave on for a minute. Wipe off with fresh cotton and repeat if necessary.
Olive Oil: There is no best natural things like olive oil that can help with removing makeup so perfectly; sometimes even better than your store bought makeup removers. Use a Q tip to apply olive oil on your eye lashes. Leave on for a minute or two. You will see the magic!
Baby Shampoo: Shampoos meant for baby's hair is more delicate than regular shampoos we use. Use a good baby shampoo to rinse your eyelashes. This will help with mascara removal up to a good extent.
What to Do After Removing Mascara? 
Splash cold water and wash your face after removing your mascara. This will ensure the removal of any residues present. Use a mild face wash to clean your face.
Moisturize the area around your eyes with a calming moisturizer. And if possible, coat your lashes with a protective serum to prevent damage. A homemade eyelash serum will be even more beneficial in protecting your beautiful eyelashes!
Which is your favorite eye makeup remover till date? How do you remover waterproof mascara from your eyes? Any ideas to share?!