Hello Beauties! :)
This time I am going to tell you about a cream belongs to the very well known international brand Oriflame which is helpful to reduce your signs of aging. Now a days pigmentation is a big problem among girls (Specially 25+ girls). Before writing the full review want to share with all of you some lines what oriflame claims about this product.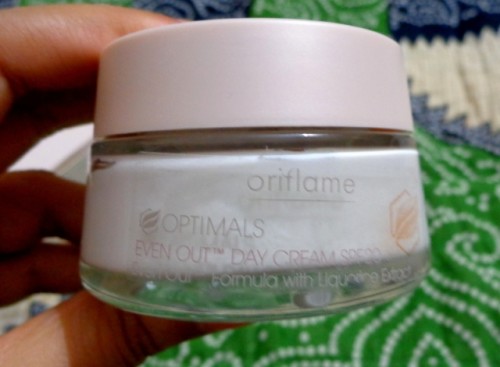 Also Read:
Price & Quantity:
Rs 790 for 50 gm (you can get it on discounts also in some months)
Shelf life:
3 years from mfg.
Ingredients:
You can see the complete ingredients list in the picture here. The name of the ingredients are written in very tiny letters, hence can't write. Oh god! My eyes are paining  :beatup: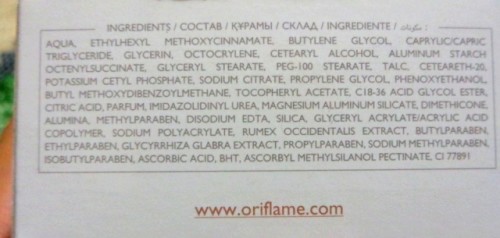 My Take on Oriflame Optimals Even Out Day Cream SPF 20:
First want to clear that, I ordered this cream for my sister-in-law who has pigmentation and dark spot problem. But I am also using this with her from sometimes and quite happy with the result (I have not any that type of problem). She has oily to combination skin but I have normal to dry skin type and this cream suits both the skin types.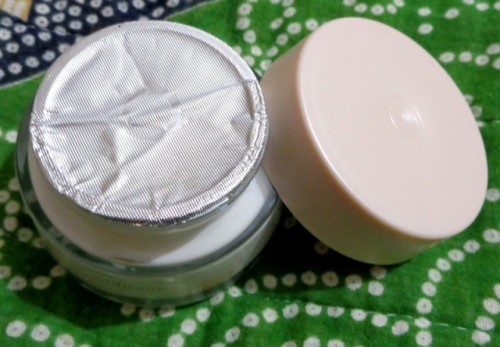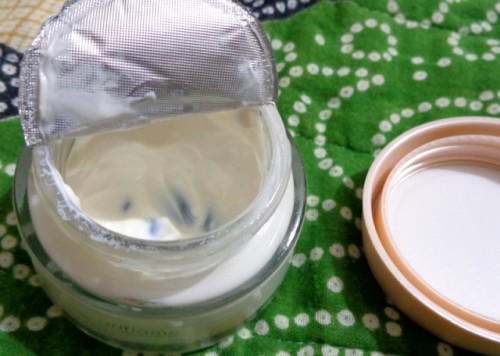 Well now move to its packaging, texture, effects, etc.. It has very decent packaging. It comes with a thick glass tub where the lower part is broad and the upper part is slightly narrow, but enough space to dip the finger into it. As it is in a glass tub, it is very risky to carry out, so not travel friendly. Again each time you have to dip your finger into it to take the cream, so it is quite unhygienic also. I always use one spatula (ice cream spatula).
Texture wise it is like other creams in the market. It is creamy white in color and has some chemical like fragrance (but it lasts for some minutes only). A very small quantity (as shown in figure) is sufficient to cover both face and neck, that means a tub lasts for almost 2-3 months easily if you are using alone.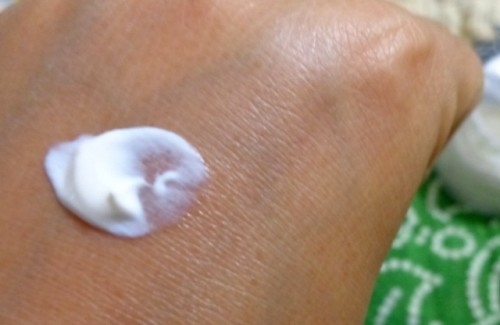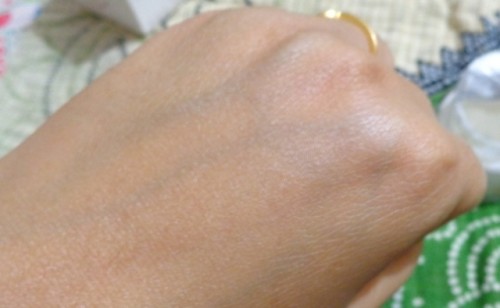 It has superb moisturizing capacity. I am using it instead of my regular moisturizer. Here at my place the feel of winter already started and my normal skin started to become dry, but this cream doesn't make me feel like that. But in case of oily skin which my sis-in-law have it is a little greasy but you can manage it by applying powder on it and it makes me and her looking a little fair also. The moisturizing effect lasts for a long time. It has SPF 20 also which is another great part of this.
The even out day cream which claims to clear pigmentation and dark spots is also effective on that way also. After applying the cream for continuous one month she (sis-in-law) found the visible effect on her face. The depth of pigmentation has become low and dark spots also. Isn't it a good sign? Now coming to its +ve and –ve parts in sort.
Why I like this Day Cream?:
Moisturizing capacity is good
A small amount is enough to cover face and neck
It has SPF 20
Effective on hyperpigmentation and dark spots
Suits all skin types (oily skin girls may find a little greasy but it can be manage)
Why I don't like this Day Cream?:
A bit pricey
Not travel-friendly due to glass packaging
Unhygienic as you have to dip your finger each time to take the cream
MABH Rating: 3.5/5
Final Verdict:
I think it is a worth buy although it is pricey. It does miracles over pigmentation and dark spots. Thus, who have these problems must try this one once :)