Hello everyone!
NYX has for long been a brand which offers great quality products at reasonable prices. I own many products from their lot and have loved most. For a drugstore brand NYX offers some effective and reasonably priced stuff. NYX offers these reasonable lip glosses in many attractive shades.
Read: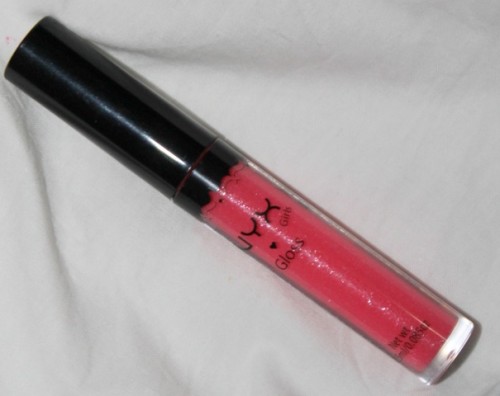 Product Description:
Round Lip Gloss provides sheer coverage with robust color to accentuate a pretty pout. Made with mineral oils and vitamin E, they come in 36 shades.
Price and Quantity:
Around 2$ for 2.5ml of gloss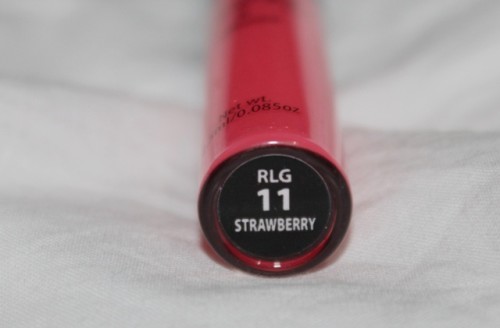 My Take on NYX Girls Lip Gloss Strawberry:
Lip glosses are not really my favorite products but still I wanted a pink lip gloss and seeing the price tag of these babies I got two of them to keep in hand. These come in small round plastic transparent packaging with a black screw top lid. The wand is a doe foot applicator which does its part of the work perfectly. The packaging is travel friendly and easy to store and use, on the go.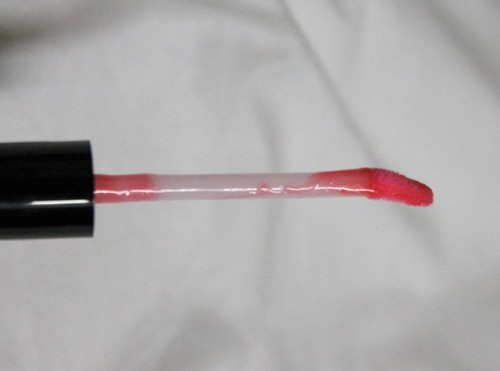 The color is a peachy pink which is soft and easy to wear. It has finely milled glitter in it which is the main reason I don't use it more often. But the glitter is not OTT and hence looks fab on the lips. It has a mild fragrance which stays for quite some time after application. The color is sheer and buildable but will not cover major pigmentation. It's best to use this on top of a lipstick. The effect it gives is a glossy feel to your regular lipstick.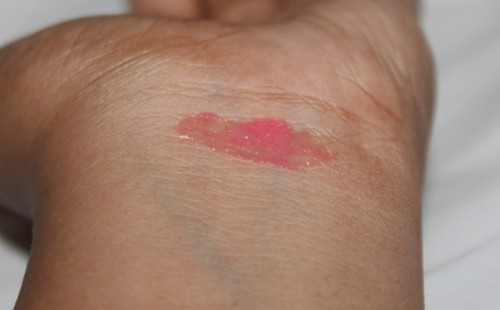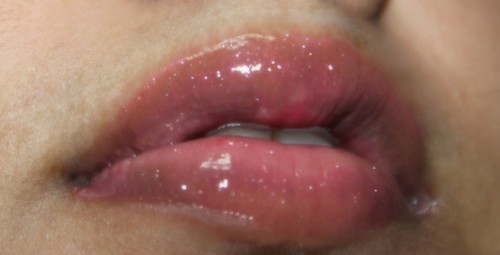 The staying power of this lip gloss is quite low, but for the price it seems fair enough. On me it lasts around 2-2.5 hours without meals. The color does not stain the lips and is not at all sticky. The glitter does not travel or stay back in the fine lines which is a positive factor.
Why I like this Lip Gloss?:
Affordable price
So many shades to choose from
Does not stain the lips
Does not feel sticky
Does not dry out lips
Why I don't like this Lip Gloss?:
May not cover major pigmentation
Staying power is average
Availability of the desired shades
Shimmers are not everyone's favorite
MABH Rating: 3/5
Do I Recommend?:
Yes I do. For the price it's a steal. For those who are okay with reapplying now and then it is a great product. And for the price most people will be OK with reapplying. Those with major lip pigmentation will find many shades too sheer for their liking.
I recommend this to women who are starting to make their makeup collection. These are one of the best priced glosses to start your collection with.
Will I Repurchase?:
Maybe not, cause the present one will last me quite a while. I want a clear lip gloss and I am hunting for that only.
So those of you who want an affordable everyday wearing lip gloss this may be just what you were looking for.